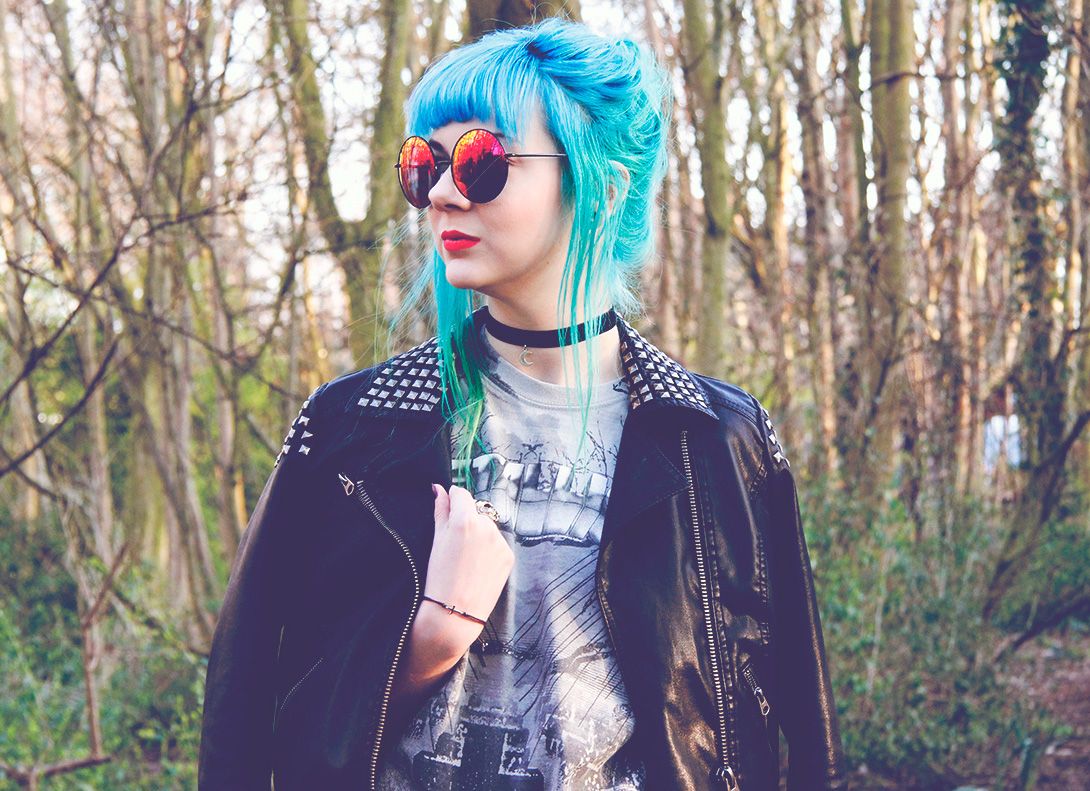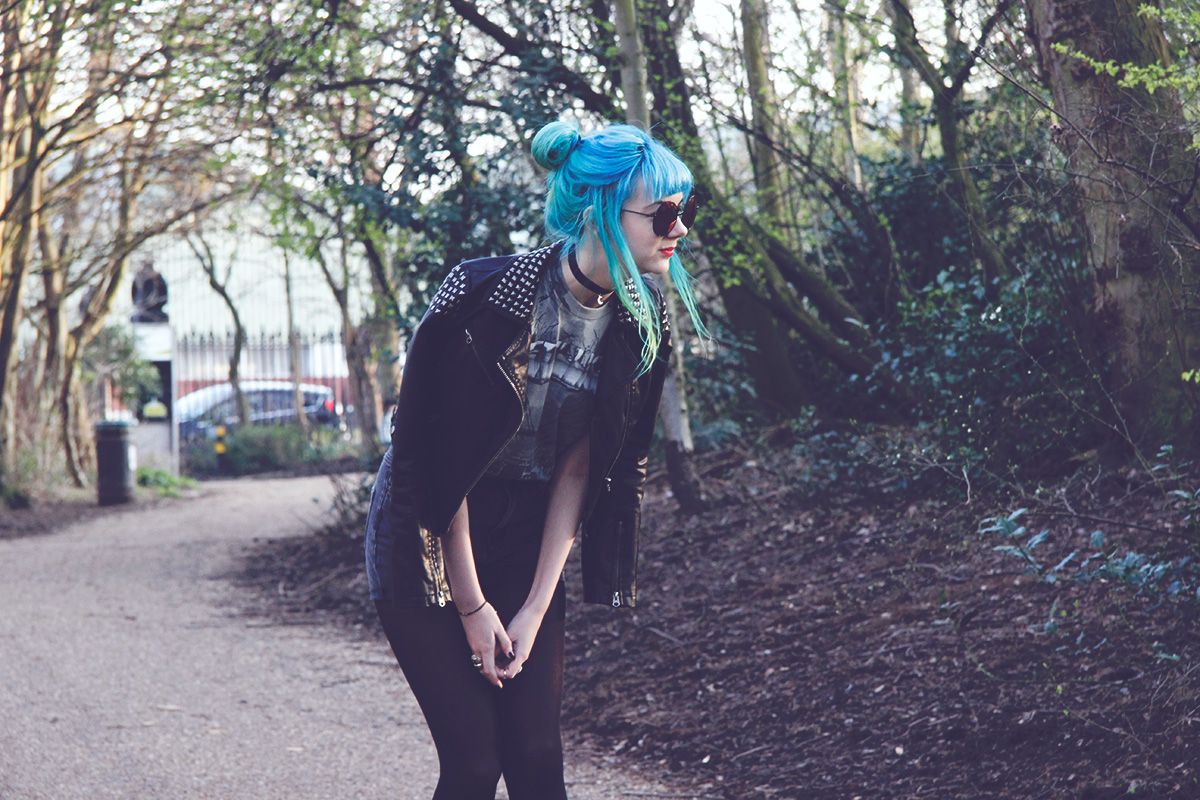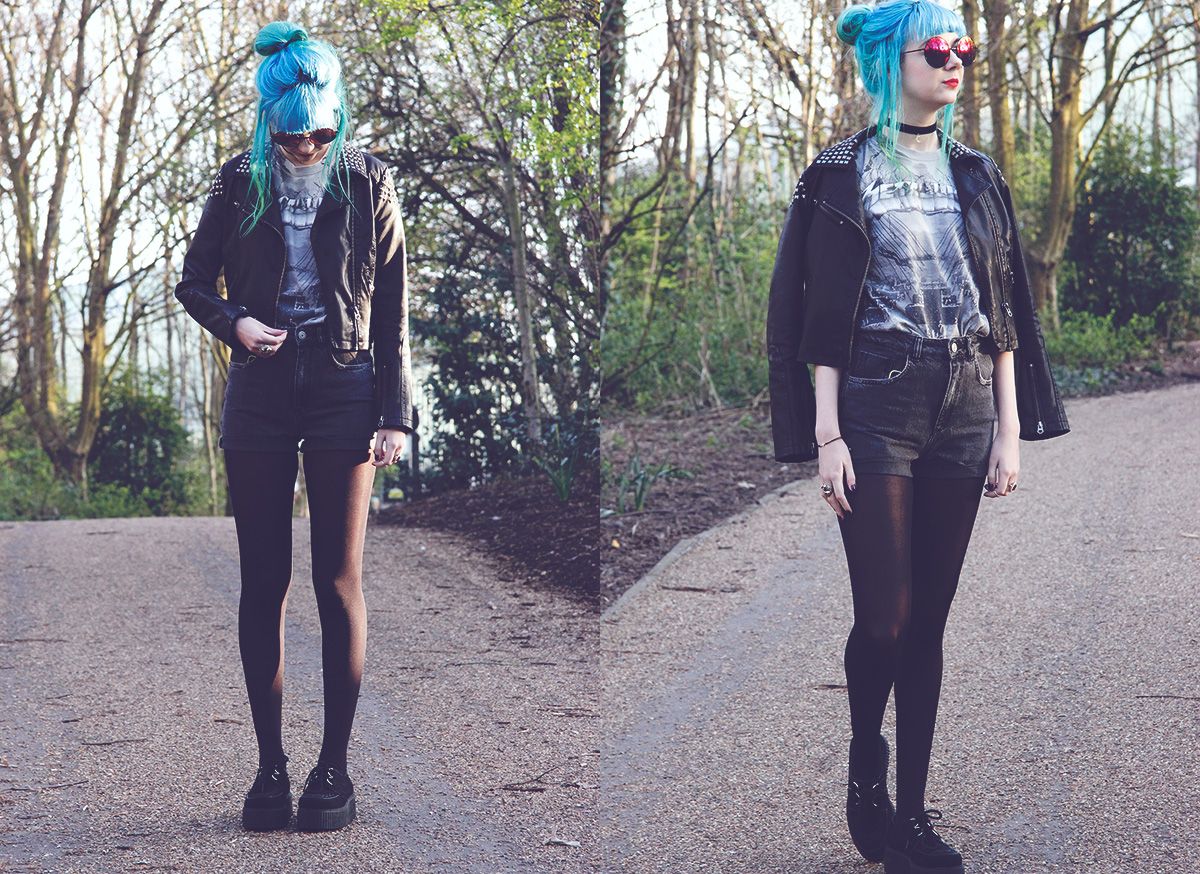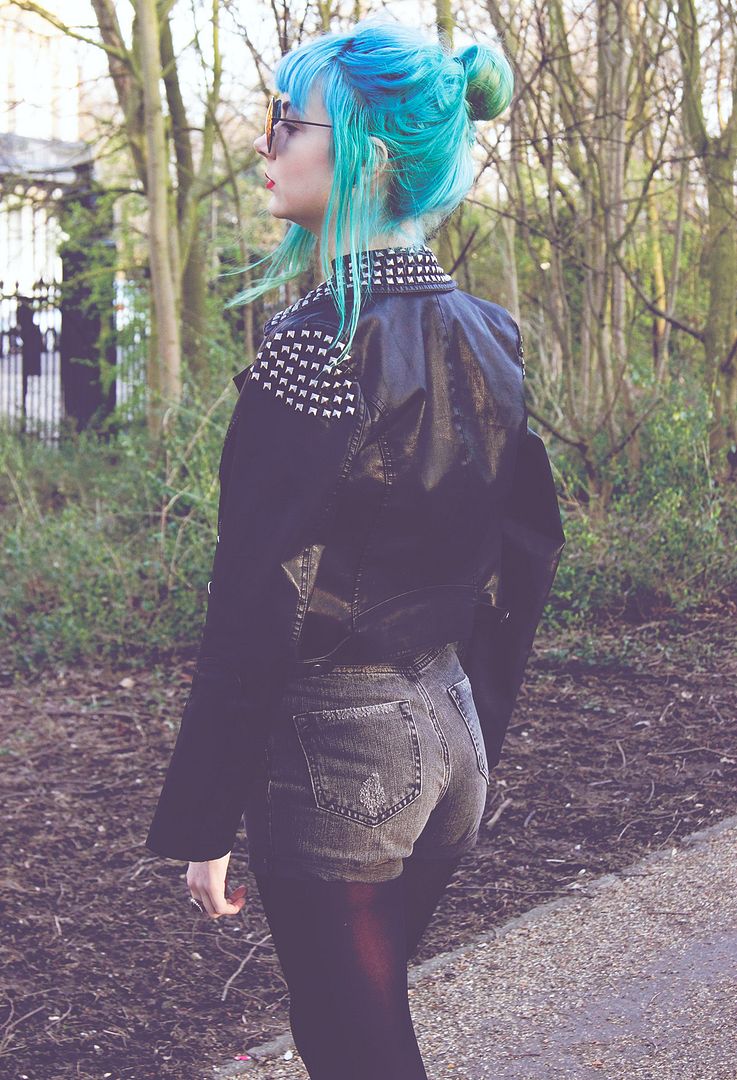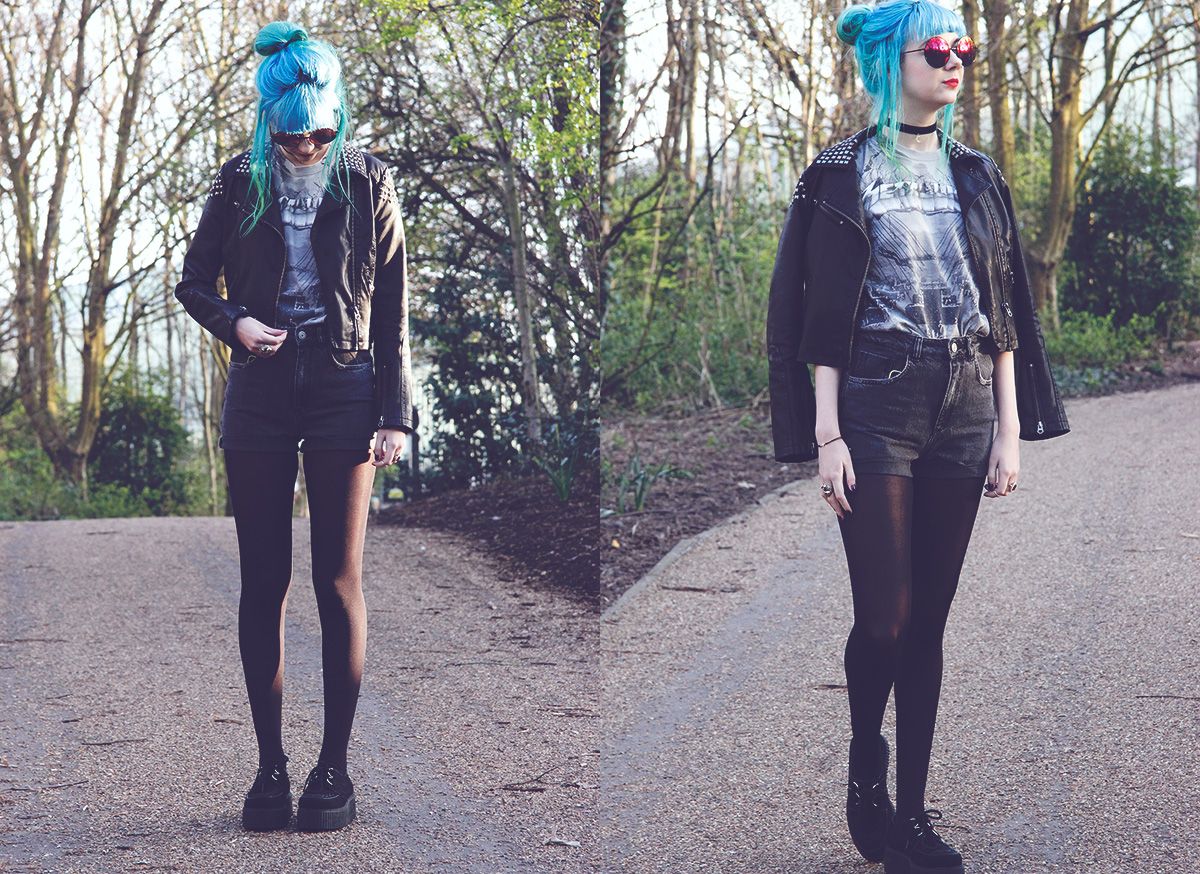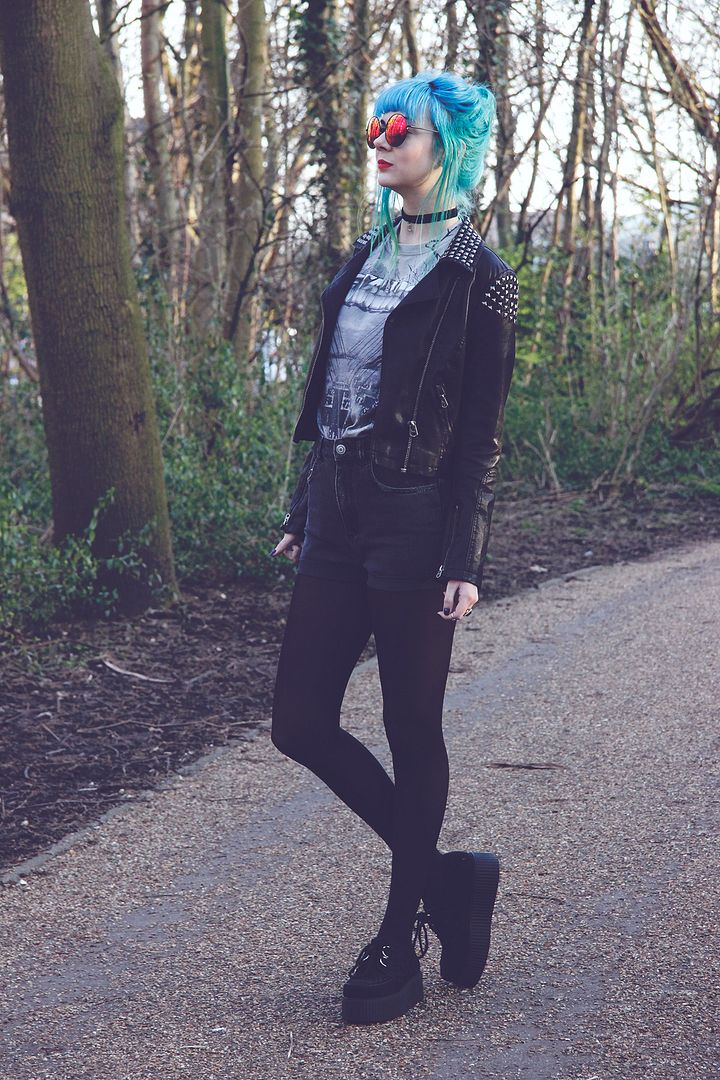 PHOTOS: GEORGE ROCKETT
PHOTO EDIT: ZOE LONDON
WORDS: ZOE LONDON


METALLICA TEE: EBAY
SHORTS: ASOS
JACKET: TOPSHOP
CREEPERS: OHMYLOVELONDON.COM*
SUNGLASSES: TOPSHOP
CHOKER: REGAL ROSE
LIPSTICK: MAC RUBY WOO*
I really don't wear this top enough, but I picked up these kinda worn Mom style shorts from ASOS and I thought the worn grey style of the Metallica tee would go perfectly for a black but not black style outfit. These new sunglasses are my all time fave, and I find myself reaching for them all the time even though it's not really even Summer yet at all! I wear contact lenses though so in the weather and if it's a bit bright I do actually prefer to protect my eyes from straining in the light even if it's not blazing sunshine.
This jacket is so so old and probably not even available anywhere anymore (maybe Depop?!) but it's still my go to leather jacket of choice as the studs are my fave. I bought this crescent moon choker from Regal Rose a month or so ago and I know it's quite intense but I just want to wear it all the time. It's sold out now but Regal Rose have others with charms!
I bumped into the Oh My Love girls at Fashion Week and they gave me £20 to spend on the site which was perfect for picking up these gorgeous creepers in the sale at exactly twenty quid which pleased me greatly, even though i'm dreadful at online shopping and ended up placing another order for some more OML stuff, that of which I styled one of the things here last week.
George doesn't like Metallica which upsets me a huge amount as they're probably my metal band of choice, and i'm gutted they're not doing the Orion festival again this year as I always stay up late to live stream their many hour long sets on YouTube!