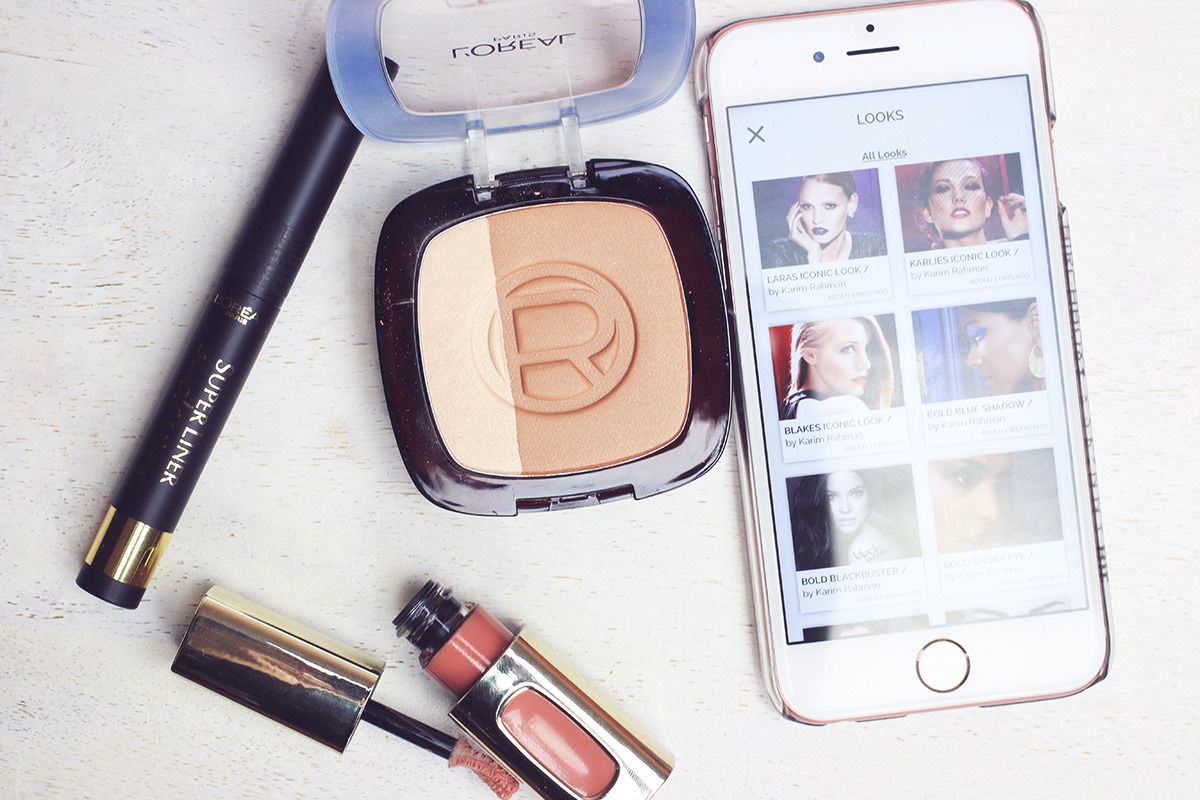 P H O T O S & W O R D S: Zoe London
— THIS IS A SPONSORED POST —
___
Ever looked at your phone and thought, ok, this is all well and good, but can you do my makeup for me please? Hah. I've definitely wondered about where the capabilities of the latest smartphone can take us in the future and today i'm going to show you this app that has genuinely blown my mind. You're going to think i'm lying or over exaggerating but honestly, download it and try it because it's insane, i've never seen an app like it – and i'm an app geek as you well know. It's called the L'Oréal Paris Makeup Genius App and I think you'll love it.
So here's a photograph on the left from inside the app and as you can see, it applies the makeup to your face. What you do is head into the array of looks and choose the one you'd like to 'try on' before seeing if that's what you want to do for your makeup look of the day. It's great for those who want to try a new shade of lipstick without the commitment, or like me, you wanted to see if a bold black smoky eye would go with your outfit. Well, I decided that yes, I felt that smoky eye did go with my outfit, so I decided to do it in real life – as you can see on the right.
As this is named the Smokissime look, you bet I used the new L'Oréal Paris Smokissime Super Liner, which has some product in the lid of it and a soft sponge applicator so you can keep smoking out the look until you're happy with it. As you can see, I didn't take mine quite as black as the app, because I wanted it a little more wearable.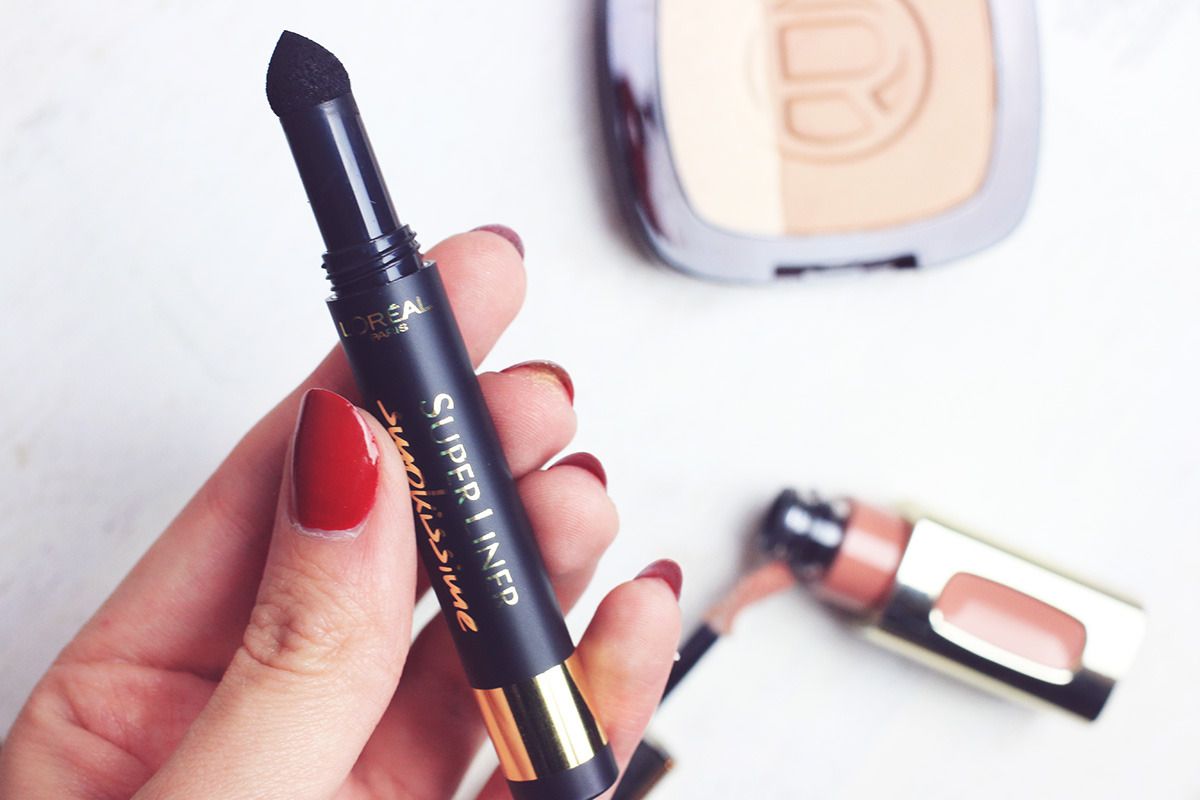 I also used some highlight and contour for a soft cheek look, and I used the L'Oréal Paris Glam Bronze in the shade 101 Harmonie Blondes for this, as it's great for pale skin. You don't always want to wear blush with dark smoky eyes so a soft contour to compliment your skintone works wonders. To finish the look I used the L'Oréal Paris Colour Riche Extraordinaire in shade 601 Nude Ballet, which has lipstick pigmentation but feels soft like a balm/lip gloss hybrid.
Anyway, this app is an awesome way to try on the look before you commit to it, and you can see what you like and don't like about it. The lip colour in the look was a bit too dark so I opted for one slightly more nude and it works perfectly on my skintone.
___
It's free to download from the app store
and it provides hours of fun, it works on anyone – all you do is calibrate your face at the start and you're away! I think it's a great idea and for me it's one step closer to Cher from Clueless and her magic wardrobe mirror…
Will you be downloading this app and giving it a go? Let me know in the comments!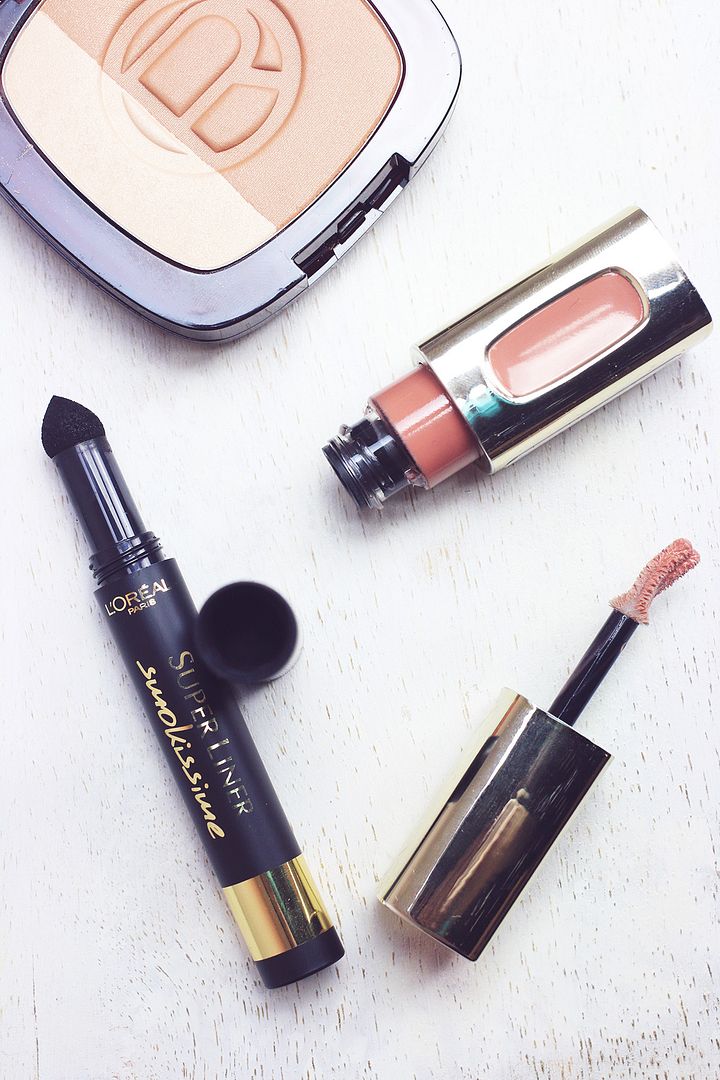 ___