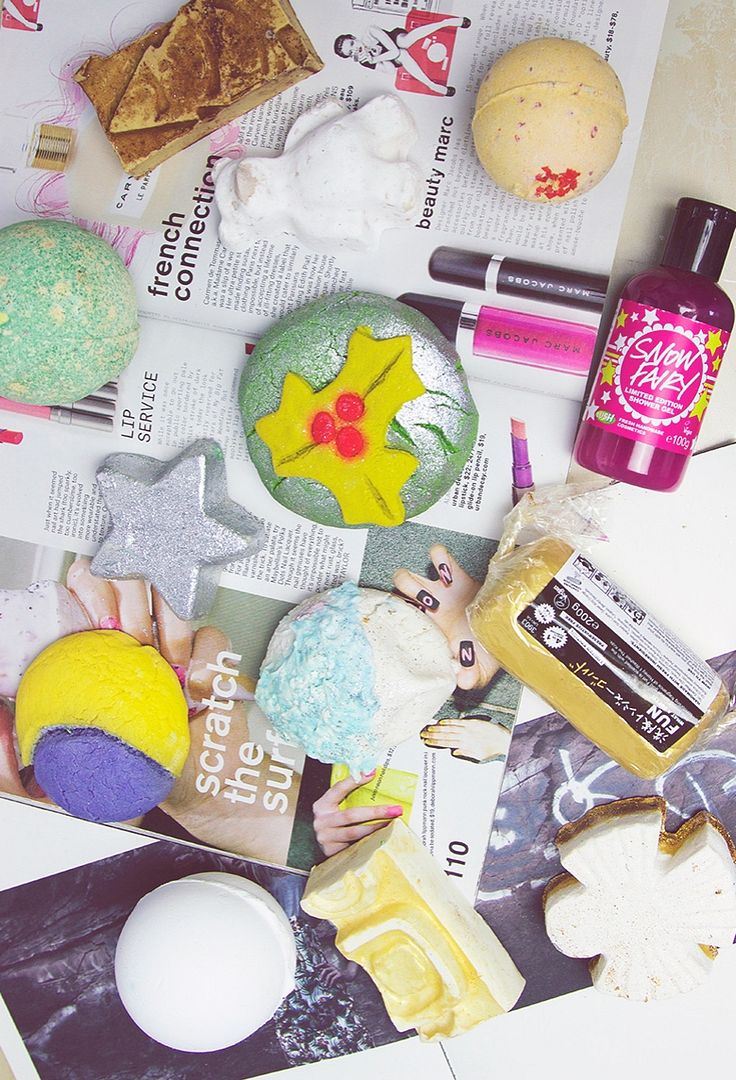 PHOTOS & WORDS: ZOE LONDON
AHH SO EXCITING! IT'S NOT LONG UNTIL CHRISTMAS, CRAZY? HERE'S A PEEK AT A FEW OF THE ITEMS COMING IN FOR LUSH'S CHRISTMAS SELECTION!
I love LUSH at Christmas. And I know, blogging about Christmas stuff already? Crazy. Consider this however, an official heads up. I've actually had this stuff in my house for the last two months, waiting to be able to share it with you so i'm genuinely so so excited to share the selection of Christmas goodies I have with you today! Of course there's loads and loads more, but it would be insane for me to have the entire thing so here's just a snapshot, enough to whet your appetite ready for the official instore launch, which is October 4th. So soon! Squeak.
THE BATH BOMBS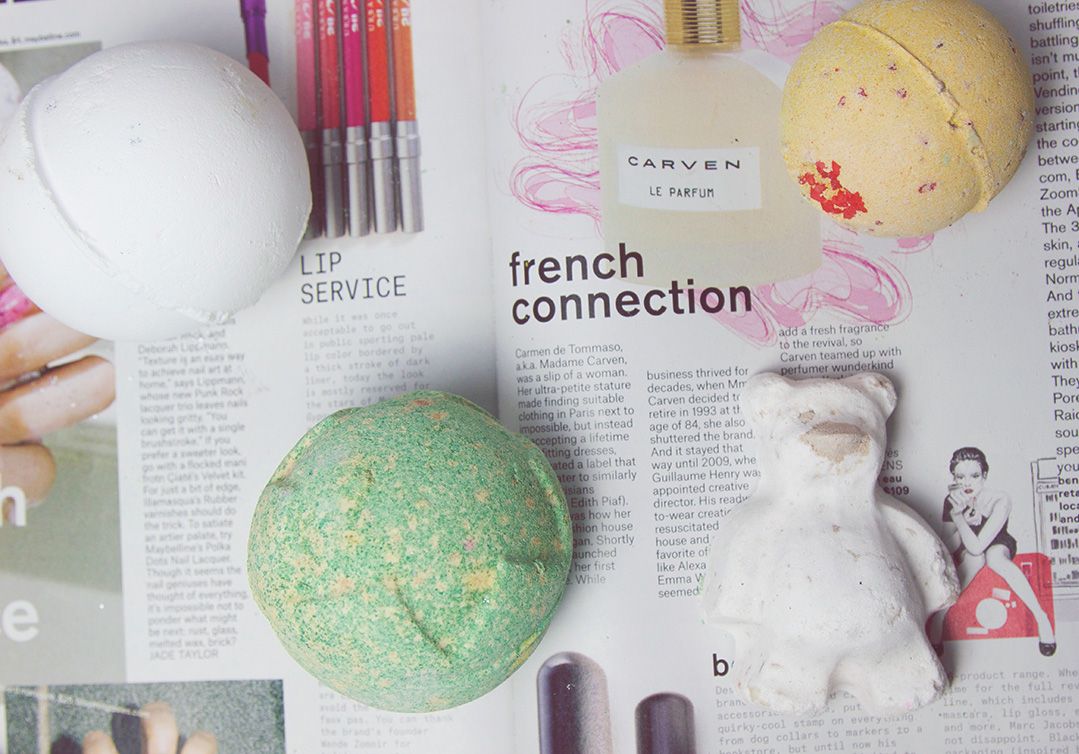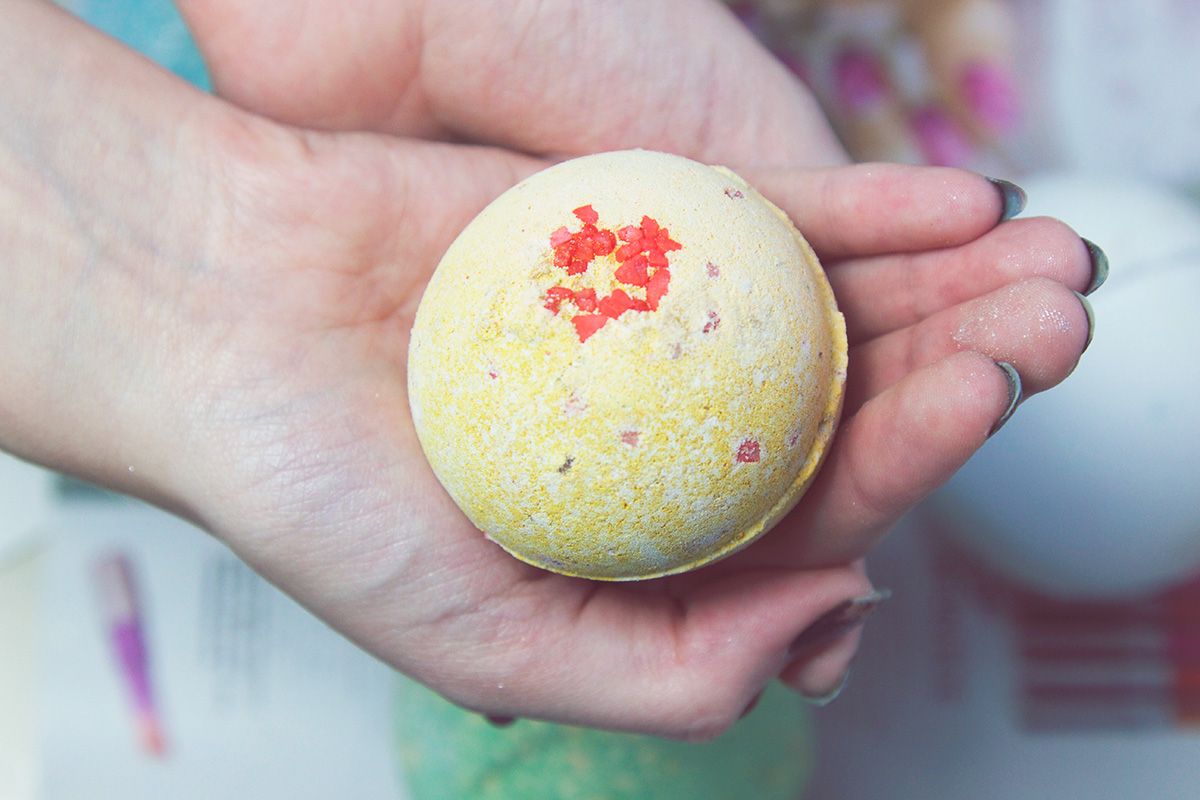 I have four of the Christmas Limited Edition Bath Bombs and they are; So White (£3.30) which is a crisp apple scented bath bomb, as 'pure as snow.' It's designed to make you feel calm and peaceful, so ideal for those moments when you're inbetween Christmas shopping! I think that one is a re-promote. The next one, the cute little bear one is called Butterbear (£2.20) and he's a brand new one for this season, smelling sweet of cocoa butter and fair trade vanilla. One of my all time favourite LUSH Christmas products is Cinders (£2.50) which is of course back again this year and known for it's trademark popping candy in the middle! It also has sweet almond oil and cinnamon leaf oil for a spicy bomb scent! Now I also had this green one in my parcel but there's no information about that one… so we shall name that one the Mystery Green Bath Bomb** and hope that some more information will surface so I can amend this post!
Other bath bombs being released include the new: Dashing Santa (£2.95) as well as re-promotes/old favourites; Father Christmas (£3.30), Luxury Lush Pud (£3.50) – although that one has had a little jiggle about, more on that later – Shooting Star (£3.30) and Golden Wonder (£3.60).
BUBBLE BARS
I think Bubble bars are actually my favourite LUSH product, they're the ones I reach for the most in the shop and carry about with me when travelling and what not, so i'm dead excited about the releases for Christmas! To start up, there's two new ones that I have photographed here, one of which is the new Christmas Hedgehog (£3.30) which is a silky softening soak, and is made with organic shea and cocoa butter. There's also the new Holly Go Lightly (£4.50) which is a big bubble bar and will definitely make you a few baths! Holly Go Lightly smells of patchouli oil (my fave) mixed with lime oil and cinnamon leaf oil. This one is absolutely beautiful. Also photographed is the much loved Christmas Eve (£2.75) bubble bar that I pick up religiously every year, and this one has jasmin absolute and ylang ylang essential oils to make a moonlight bathtime serenade.
Other bubble bars being released include the new Drummers Drumming (£5.25) which is a reusable bubble bar on a stick, and the return of some other much loved bubble bars. These include the Candy Mountain (£2.75), my fave The Christmas Penguin (£3.10) and the Magic Wand Bubble Bar (£5.25) which is also on a stick and smells of the beautiful…
SNOW FAIRY SHOWER GEL !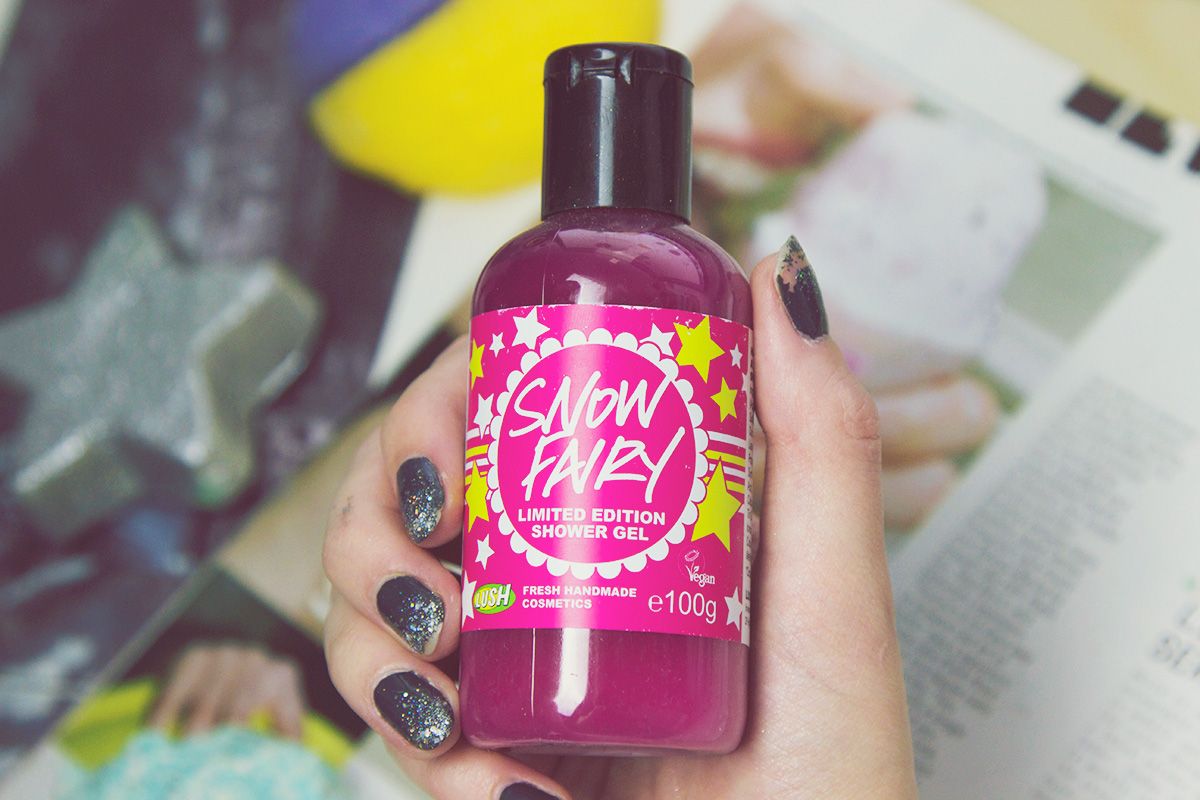 THIS IS HOW YOU KNOW CHRISTMAS IS ON IT'S WAY GUYS. THIS IS HOW YOU KNOW. It's when LUSH's Snow Fairy adorns showertime that sun has fallen, darkened early nights are upon us and Santa will soon be on his way. I've been using this since I was about 16 or 17 so the smell for me is pure Christmas, and the poor PR girls will tell you how emotional I got in the press showroom after smelling it again! It's remarkable how much a scent can mean to you. Snow Fairy Shower Gel starts at £3.75 for 100g.
Other shower gels and jellies being released include the new: Hot Toddy (starting at £3.95) which is a glittery shower gel, the new So White (starting at £3.95) that is a fresh and crisp scent, as the others are quite sweet, and the re-release Rose Jam (starting at £4.95) inspired by the LUSH love for Roses. There's also a brand new Snowman Jelly (£3.50) which amazed me at the launch, as it is a pure, set jelly that comes in a little tub! How cute? You have to go into store to see this one!
CHRISTMAS FUN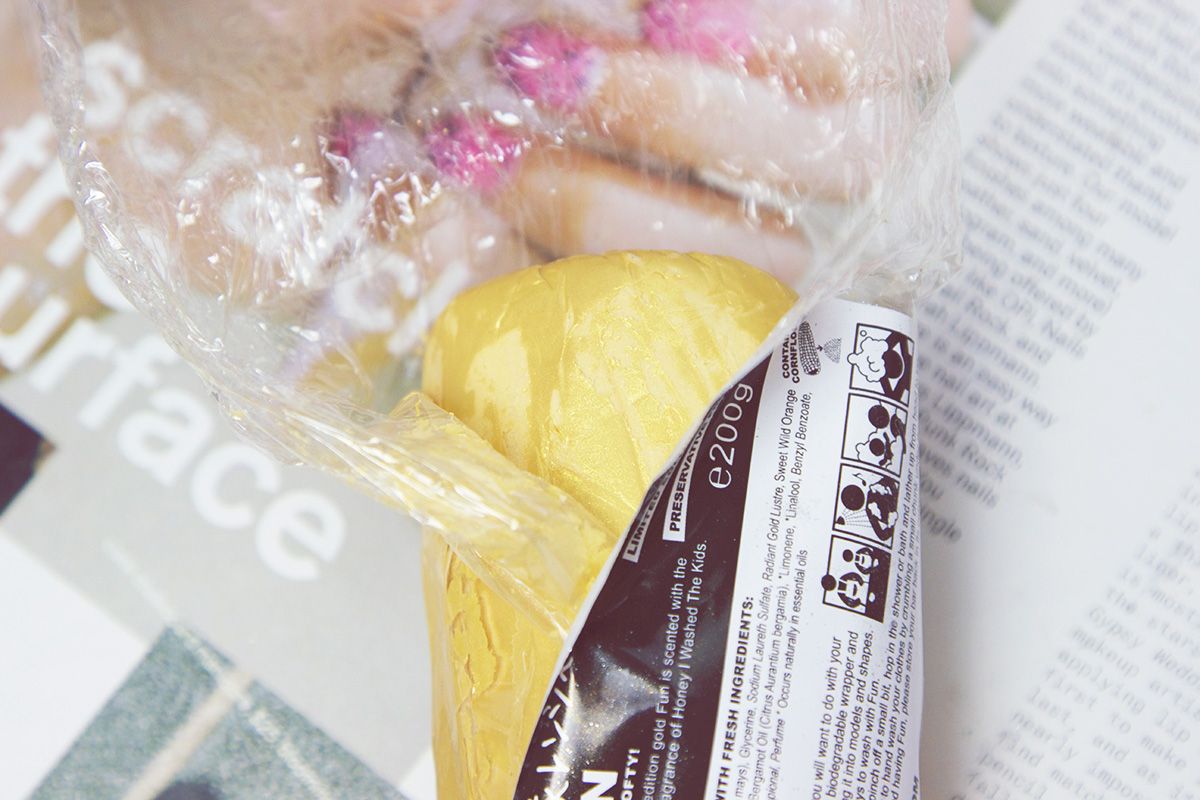 If you've used FUN before you'll know all about it, but basically it's a multi-purpose bar of well, fun, that can be used for showering, washing body and hair, and also clothes! Cool right? This Christmas LUSH are launching the Gold FUN (£5.00) which is a beautiful shimmery gold – but not chunky glitter like the others – and it is scented with the best selling Honey I Washed The Kids soap fragrance. I think this one makes the perfect stocking filler as it's so unusual, and nicely pre-wrapped.
CHRISTMAS SOAPS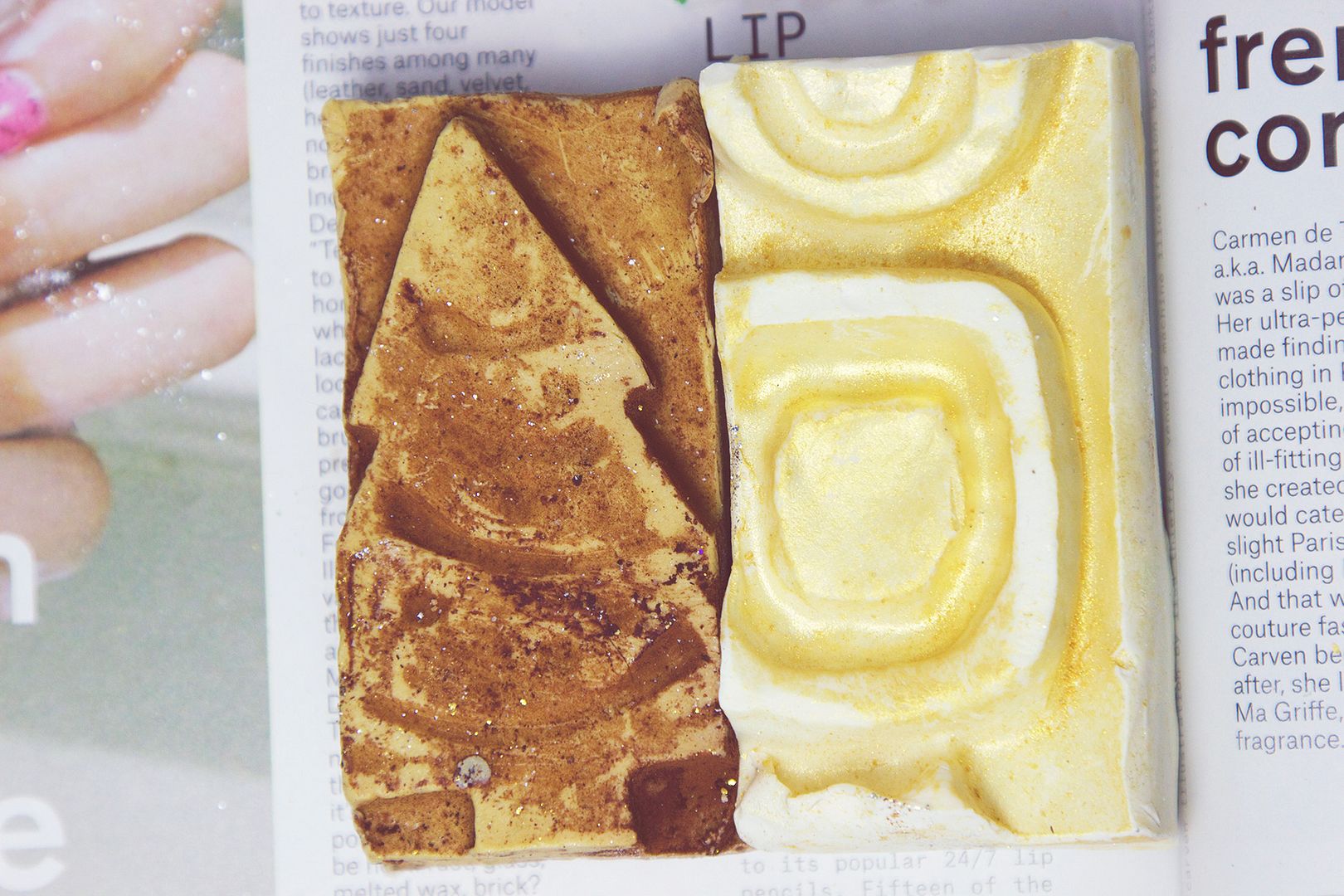 If you're a soap fan you'll go mad for all the exciting things LUSH have in the world of soaps this season, and I have two of them here to share. On the left is the brand new Yog Nog Soap (£3.40 for 100g) which is a big round disc covered in christmas pictures – mine ended up having a tree on it! Cute! This is inspired by the Christmas drink egg nog and is a vegan version of it including soya yoghurt and ylang ylang oil. It's then dusted with nutmeg and cocoa powder. You can imagine how this smells right? Pure Christmas. To the right is the re-release and absolute bestseller for LUSH, the Snowcake Soap (£3.40 for 100g) which smells like marzipan! It helps soothe cracked winter skin.
Other soaps being released include the brand new Reindeer Rock Soap (£3.10 for 100g) which looks like a work of art, as it's delicately carved with ancient scandinavian rock carvings, and the new Baked Alaska Soap (£3.25 for 100g) which has a hidden surprise inside… this one wasn't at the launch so i'm super intrigued to see what this surprise is!!
BATH MELTS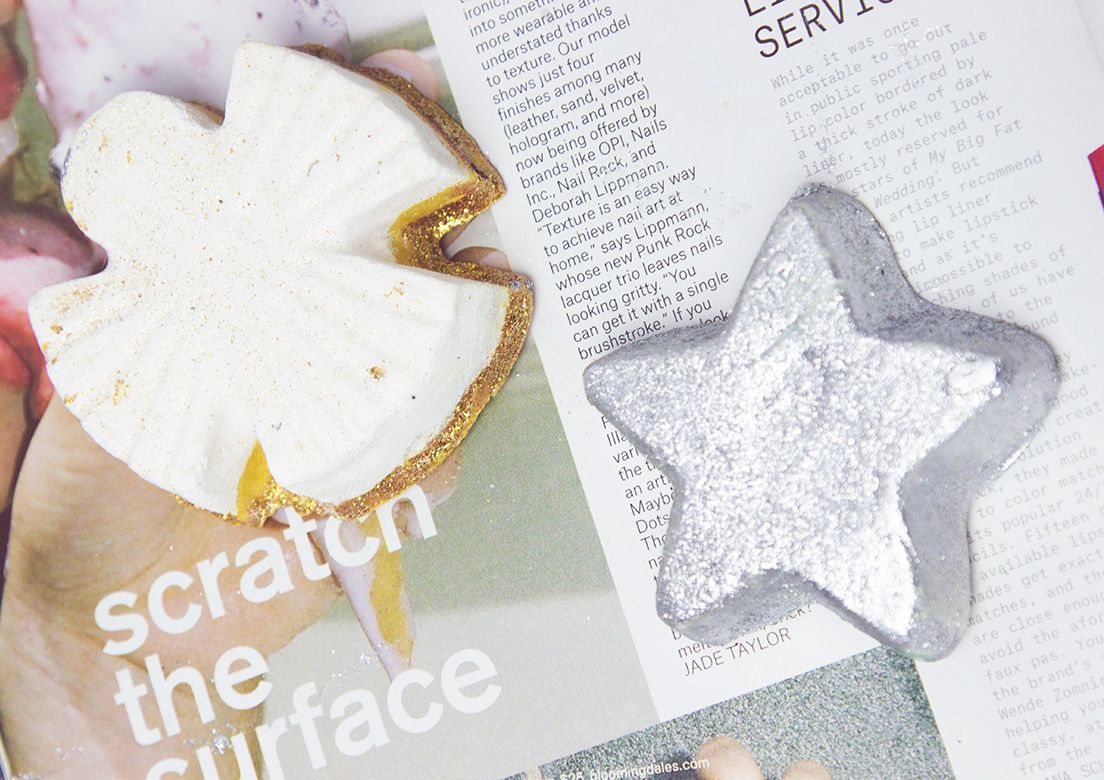 Again a beautiful product, a bath melt can simply be run under the tap as you run your bath to create silky smooth bath water – I always feel like it's a bit like a bath with bath oils and soaks in. Luxurious. The two I have are the brand new Snow Angel (£3.95) which is a bit of a showstopper, having been half dipped in gold glitter! It offers the fizz of a bath bomb with the smoothness of a bath melt, so it's a bit of a two in one. The sparkly silver star is the much loved Star Light Star Bright (£3.35) which is back again for another year and smells of cocoa and shea butter. Crush it under the tap to leave a trail of sparkly PET free silver lustre spread across the bath. Cute!
The other bath melt being re-released this year is the Melting Snowman (£2.25) and i absolutely adore this one. It's one of my favourites and this year he's been ever so slightly tweaked with the Hot Toddy fragrance!
OTHERS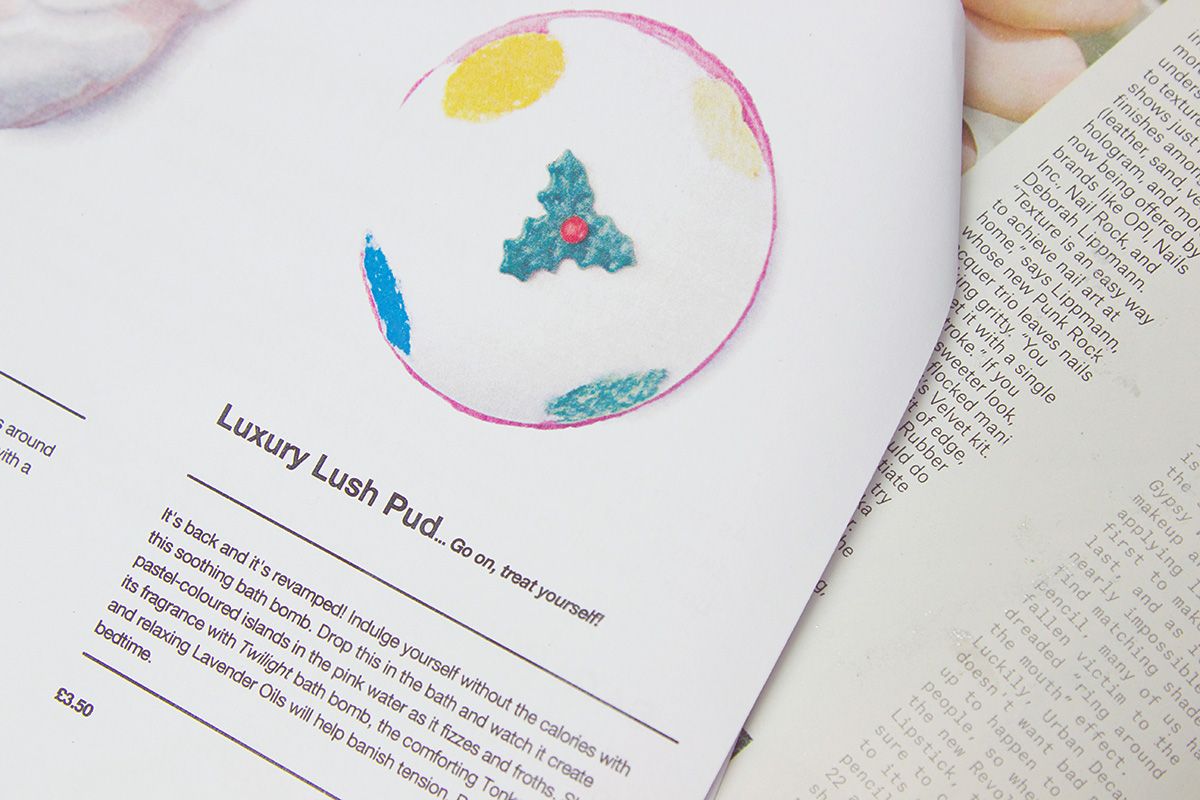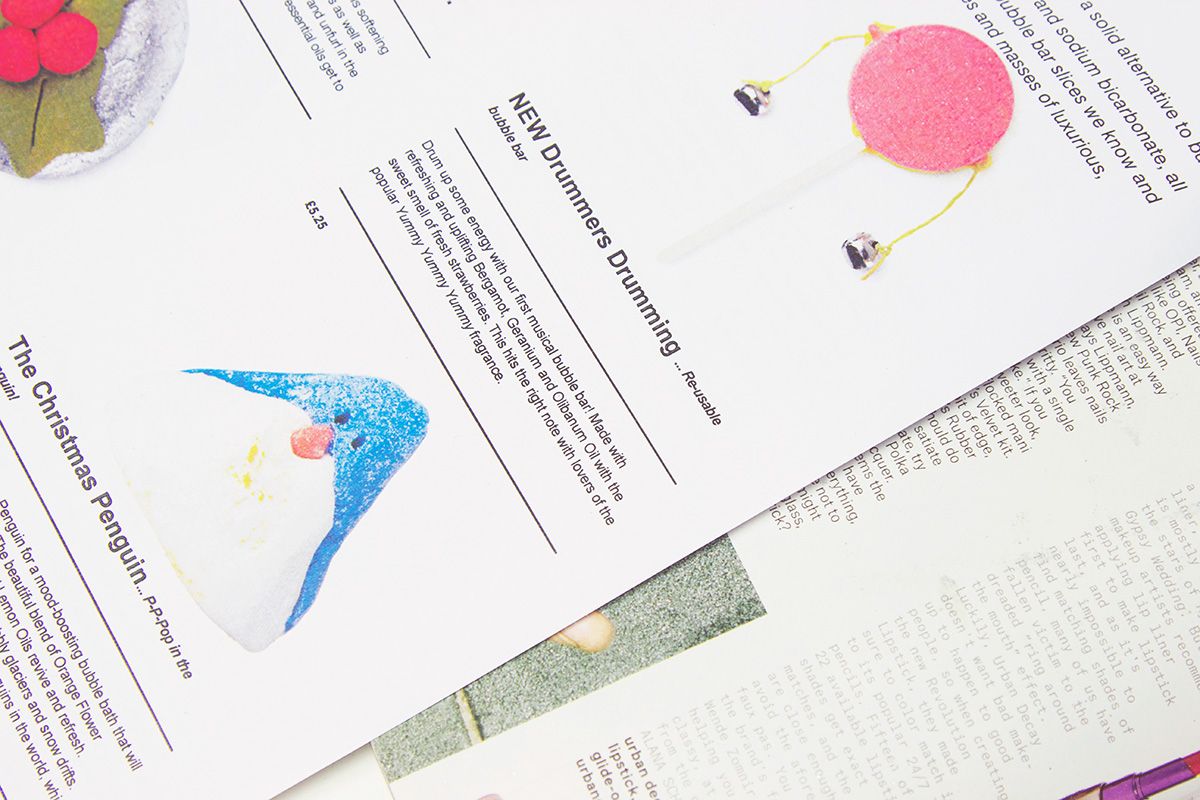 Just to elaborate on what I was saying earlier I thought it may be worth including a couple pics from the press release. I'd never normally do this but due to how cute these products are I think it's worth it! The Christmas Penguin is such a best seller for LUSH that I just wanted to reassure you it was coming back this year (yay!) and above it is the new Drummers Drumming bubble bar that i talked about earlier – which is just too amazing to not include a photograph of. It has BELLS ON IT!!
Also a little note on the LUSH Pud, if anyone remembers these from before they were brown like a little pud, which looked really cute but meant when you dropped it in the bath it kinda looked like you had dropped a little pud of your own in the bath… and well… everyone kinda went off it quickly. Due to this, the LUSH Pud has the Twilight bath bomb fragrance, but is now coloured pink inside with little pastel detailing. No more brown bath water! Hurrah!*
Phew that was a long post! Hopefully writing this in the middle of September won't make you too sad that Summer is nearly over, but get excited for Christmas! What's caught your eye? George is beyond stoked that after two months of keeping these safe in our cupboard he can now use them! Expect if you bump into me from now to Christmas, for me to be covered in glitter and smelling of Snow Fairy.
Just to remind you, these land on October 4th.
Edits to the original article made 23th September 2014
*edit – found on Reddit rightly corrected that the Lush Pud has been this way for a year. Oops!
**The Mystery Green Bath Bomb is called Lord of Misrule, which smells of Patchouli.
Thanks to all those who helped me with those corrections!