+–+–+
PHOTOS & WORDS: ZOE LONDON (from last seasons' lfw)
I'M HERE TODAY TO DECODE SOME OF THE FASHION WEEK SPEAK, AND HELP MAKE SENSE OF WHY YOUR SOCIAL FEEDS WILL BE FLOODED WITH #LFW THIS WEEKEND!
+–+–+
London Fashion Week starts this weekend and it can be a bit of a headache to try and decode if you're not into that kinda thing but still have a keen eye for clothes you like. Bit like me, really. I came from an art school background so am dead interested in all things a bit art performance like, and to me I pop LFW into that bracket, although the reality is that it means a lot more than the 10 minute catwalk performances. A lot of stuff happens around LFW and some of the main questions I get asked from friends, family, and just general people out and about include the following.
Today I thought i'd answer them and try help shed a bit of light on LFW (as far as my own understanding goes tbh) and what goes on. I hope this isn't too simplified or patronising – it's not meant to be! Enjoy.
SO WHAT IS LONDON FASHION WEEK? WHAT HAPPENS?

So London Fashion Week is when the British Fashion Council plays host to a catwalk of some of the UK's best designers. Some are well established – Vivienne Westwood, Burberry, Topshop – but some will be treading the floors for the very first or second time – Ashley Williams, Shrimps, Fashion East etc.
It's main venue is Somerset House, which is why you see loads of hub around that area. Inside Somerset House is the BFC Showspace, with the LFW regulars showcasing their catwalks inside. There's also the Topshop Showspace, which gets more and more popular every season. Quite a lot of other shows take place offsite as well, but are still known as being part of the LFW schedule.
WHO'S GOING TO BE THERE, AND WHY?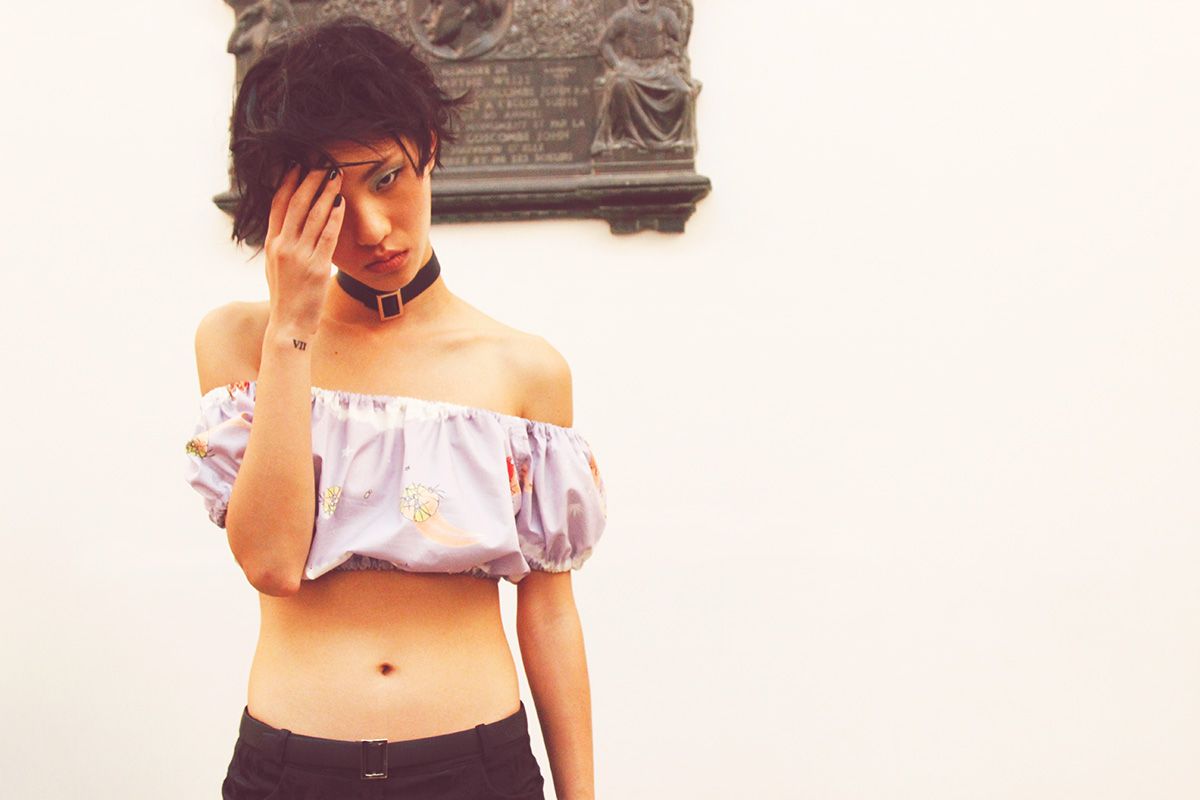 The main bulk of people there are buyers, and fashion insiders. Why are they there? Well ultimately the whole point of this show is to sell clothes. Designers make new trends, new styles for the season ahead and then they showcase them in a catwalk for buyers to take on. That's why you can buy the designer clothes shown at LFW in places like Selfridges, or online – eg Net a Porter.
Who else is there? Well the rest of the attendees is made up of press, bloggers and tastemakers. These days they can come in any shape or form from a web-star like Tanya Burr, Bip Ling etc or a reality tv cast member like Millie Mackintosh. Celebrities and musicians also attend, i've seen anyone from Harry Styles, Ellie Goulding, Tinie Tempah, Alexa Chung and many more adorn the front row – or FROW, as it's known. Basically the designers want anyone there who can 1. help them sell their product by creating a buzz around it – bloggers, press etc or 2. advertise their product, wearing it out and about, creating trends – eg Alexa Chung.


SO WHY ARE BLOGGERS THERE THESE DAYS?

Along with the point above, bloggers are now becoming a crucial part of helping to create a buzz around something. It only takes one influential blogger like Susie Bubble to covet a new brand at LFW to help it launch successfully across the world. Most of the bloggers there are the ones who are interested in high fashion, like Bryan Boy, Style Scrapbook, Satorialist etc but you'll also see all kinds of other bloggers there, and the UK bloggers come out in force.
But why are beauty bloggers there? Like me, quite a lot of beauty bloggers attend to grab the scoop on the hair and makeup for the shows. It's not all just about the clothes, you know! Each season official sponsor Maybelline, MAC, L'Oreal and more showcase their newest products and their seasonal looks. It's pretty important for some of the UK's best blogs to check this out as it happens as they can begin to shape looks, trends and curated pieces on their blogs for the future based upon what is being created at LFW. You'll find that a lot of trends, colours and new products going forward will have been influenced by what was seen on the catwalk and it's great to be a part of that.
WHO SHOULD I FOLLOW TO CHECK OUT ALL THE ACTION?

So all your monthly fashion magazines attend Fashion Week and usually provide in-depth coverage and same day features on their websites. I'm talking Vogue and Elle primarily, but you can also find great coverage on Grazia and Stylist, too.
Obviously following British Fashion Council is going to provide all the latest information, and i'd give their daily newspaper The Daily a follow too. In terms of bloggers, my number one by far every single year comes in the form of Susie Bubble, but you can also check out Jaime London Boy, Coco's Tea Party, and well, i'll be there! Some of the shows make it to the BBC News or Daily Mail website so you'll probably see some action there! You can of course follow everything on Twitter and Instagram using #LFW.


HOW DOES THIS TRANSLATE TO ME?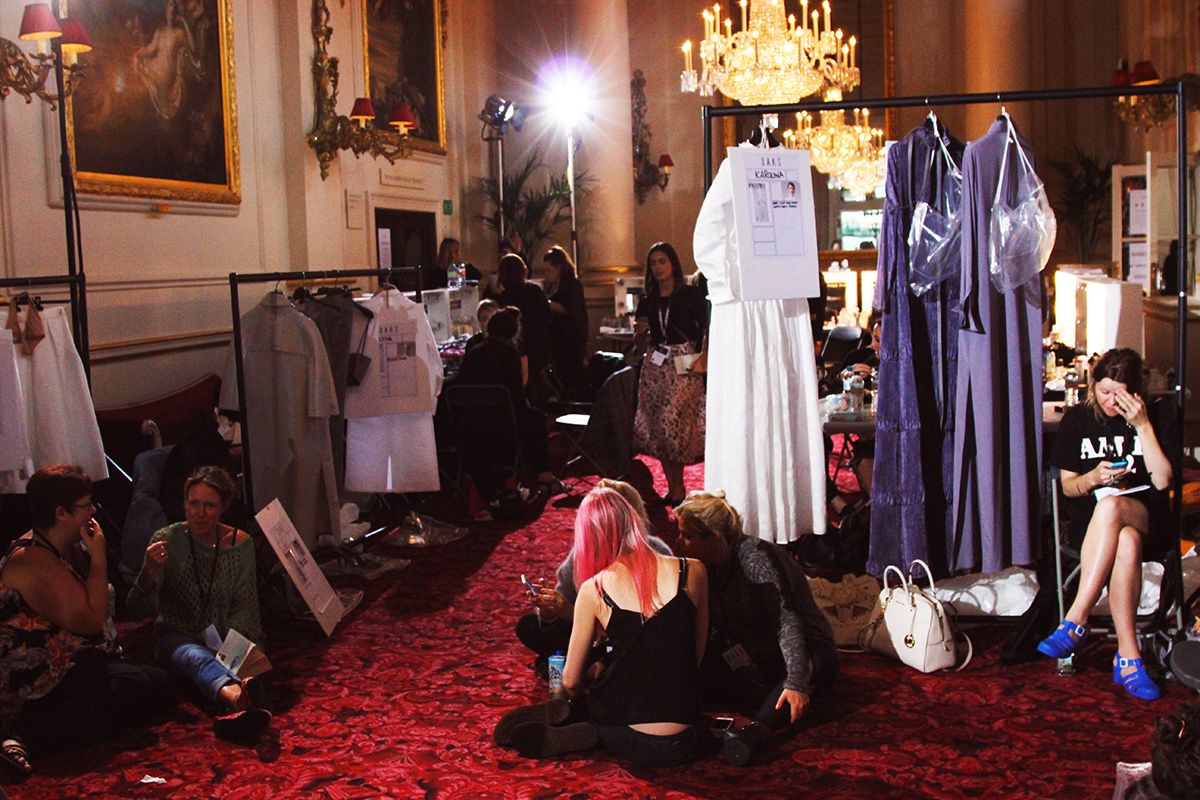 So after the press and bloggers as well as celebrity tastemakers have helped lead designers to prominence by picking out their favourite pieces, and playing host to finding new trends, the high street follows suit. High fashion works several months ahead of itself, so at this LFW we'll be looking at the clothes for Autumn/Winter this year. The high street however works much further behind and pretty much in-the-moment, so this gives great space for your favourite high street retailer to take the looks they saw on the catwalks and make them more accessible for us to buy for a few quid!
Basically, the trends at LFW will be what we're all wearing in about six months time. Pretty cool, huh?
+–+–+
So there we go, that's my idea of what the lowdown on LFW is, and hopefully it made sense! I hope it wasn't too simple but it's a really great thing for British fashion, as essentially LFW is seen as probably the most important fashion week out of the big four, and a lot of the world's eyes are on the designers. It brings in a hell of a lot for our economy and does wonders for fashion in the UK. It's a real spotlight on our little city and for me it is a treasure to be able to witness it happening infront of me.
I hope you guys enjoy watching not only mine but everyone elses LFW coverage this weekend and if it's not your thing much, it'll all be yesterdays news by next Tuesday! Let me know what you thought of this mini-LFW guide in the comments and do let me know what you'd like to see from me!