In my head it was closer to the song than I thought.. Slight break from usual beauty blogging to bring to you one of my new favourite Soho food digs – I mean come on, a beauty bloggers' gotta eat! There are a few Mexican and South American restuarants in LDN and I not only love to bring you my beauty tips but London tips too so here's my new favourite Mexican restaurant, Poncho No8.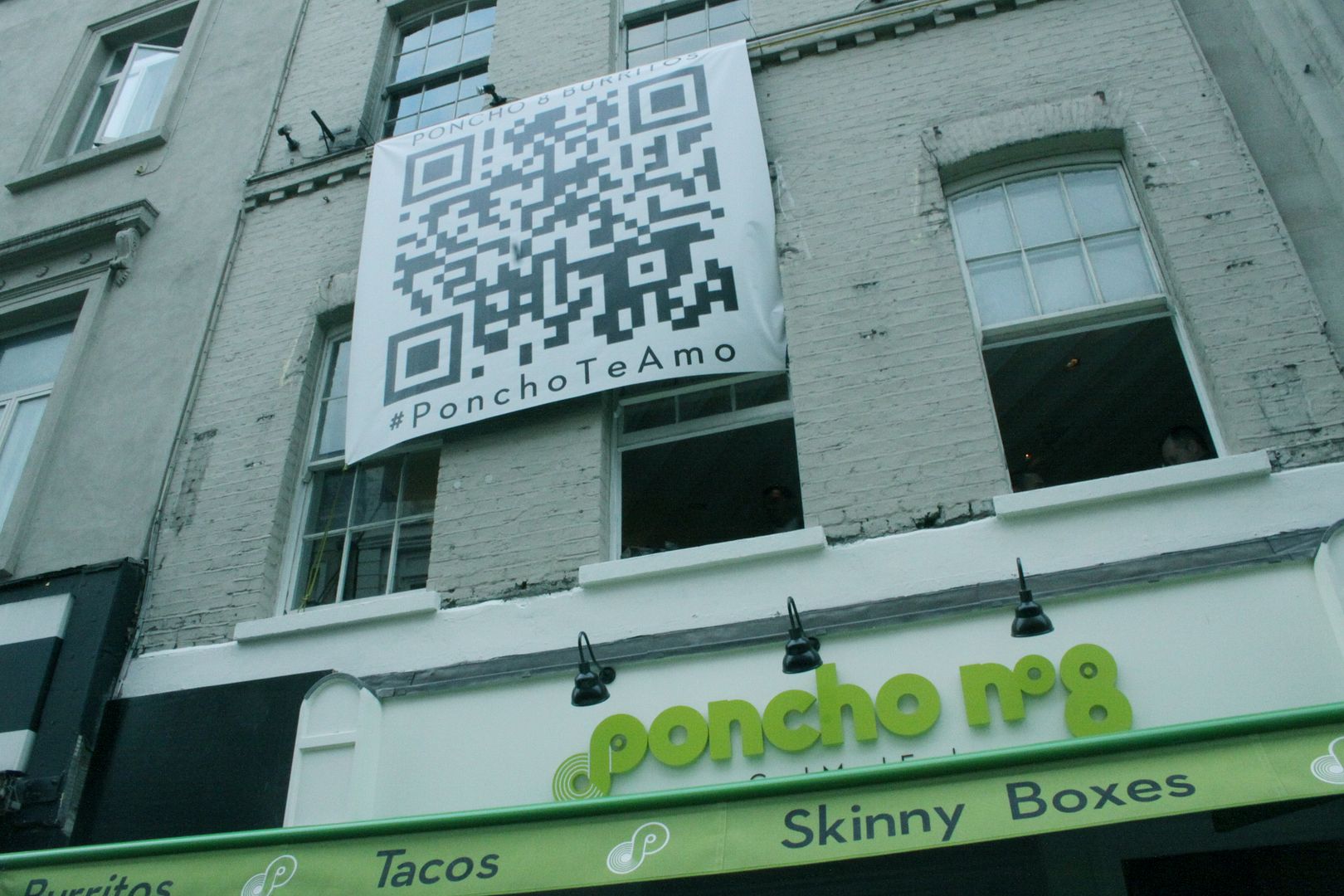 Poncho No8 was started by two guys and runs with the ethos of 'Good Mood Food.' Having an Ecuadorian boyfriend (hiya Del) I know all about good mood South American food and it's usually our cuisine of choice, what with Del literally hankering after a burrito 2 minutes after you usher the word… (infact I just said to him as I was writing this 'Ooh Poncho No8 deliver!' to which he replied 'OMG WHERE?!') So I had a good idea of what to expect from a good burrito as i've eaten a few, and a few homemade Ecuadorian ones by Del's mum too..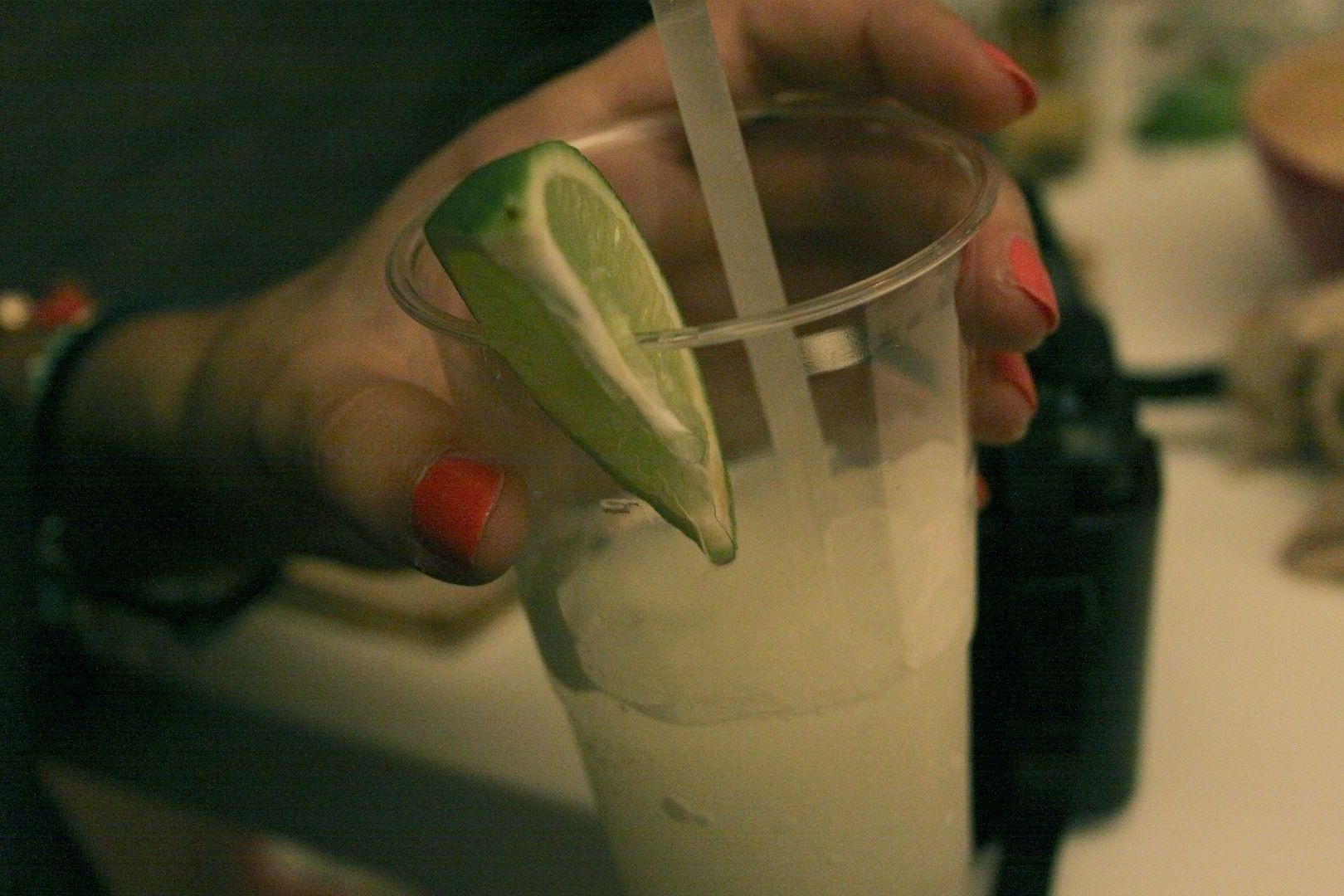 Poncho No8's burritos do not disappoint. They are mega massive, crammed full with rice, beans, loadsa meat and the key ingredient to any good burrito: Guacamole. The thing i've learnt about guacamole is that the avocado needs to be super ripe, making the guacamole a little lumpy but the right consistency. Del and I always judge a burrito house in London by it's guacamole and Poncho No8's was perfect. So much so that I even text Del to say how perfect it was.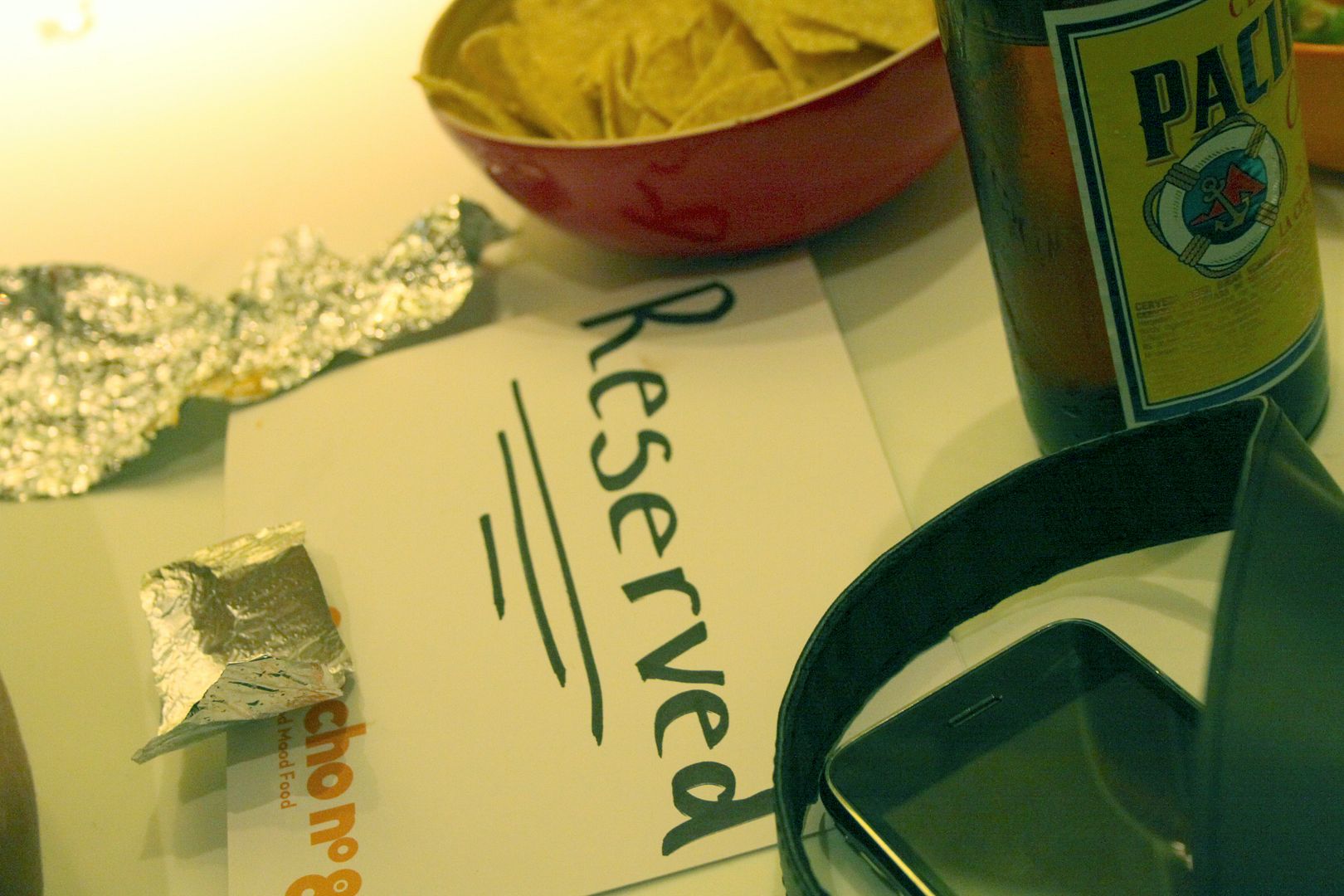 I went down to their launch day of their Soho branch with the amazing Lily Pebbles (def check out her blog too!) and we sat and chatted to The Special K's who we had a reserved table with. The atmosphere was buzzing, everyone full of burritos and drinking mexican beers or margaritas. The restuarant it'sself is lovely and definitely worth a visit, really clean and modern. It had one of those crazy cool art eye trickery things on the wall too that messed with my brain as I walked in!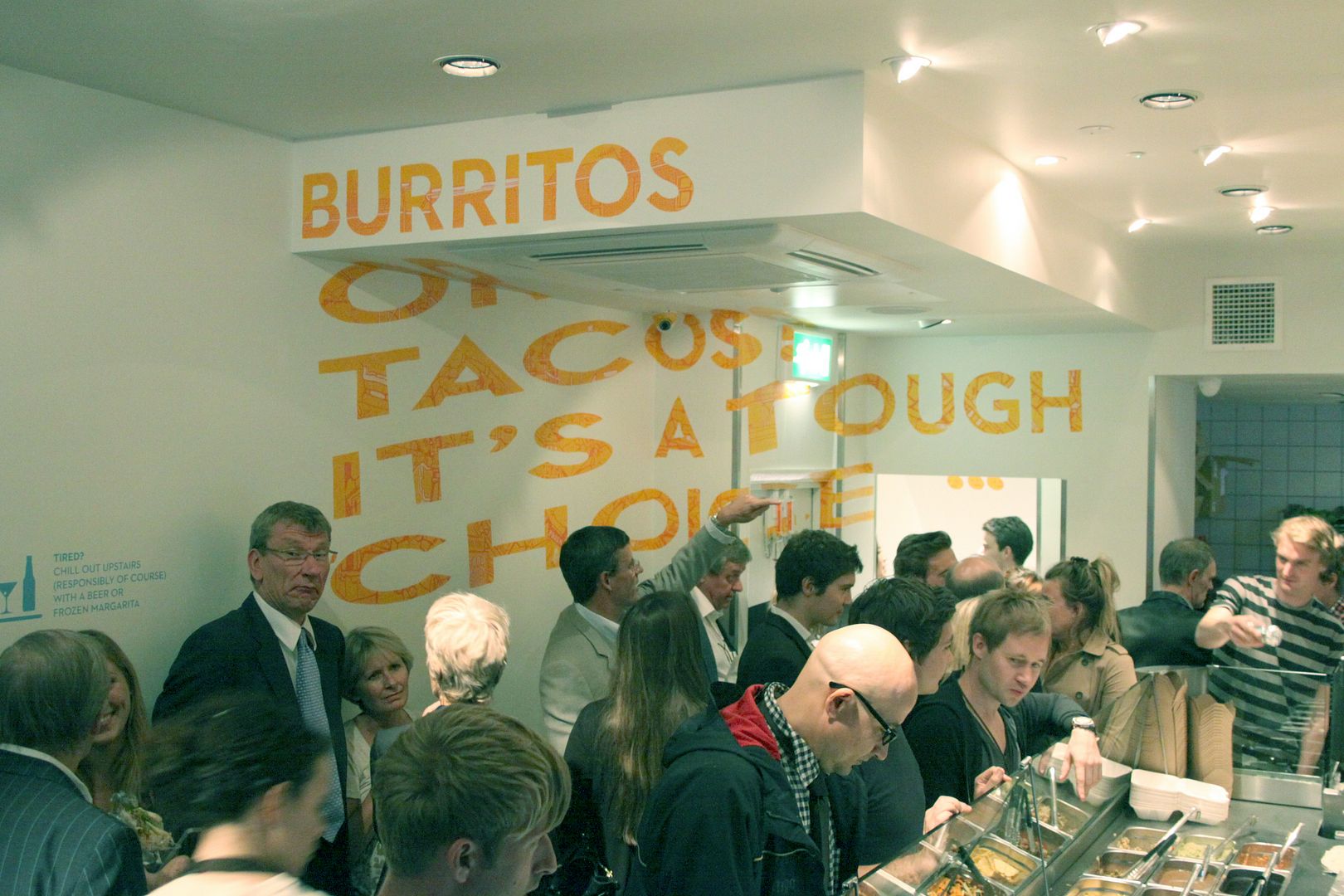 Burritos cost around £7 so it is a little pricey for your average lunch break, but come dinner time it's a cheap and really filling dinner to have. Plus the ever popular Benitos Hat around the corner averages around the same price, and although I love BH, there really isn't much difference between the two. Infact i'd go as far as saying that Poncho No8 is better because the last time I ate in Benitos Hat the meat wasn't as nice in comparison to Poncho No8. And we eat at Benitos Hat a lot, so that's saying something..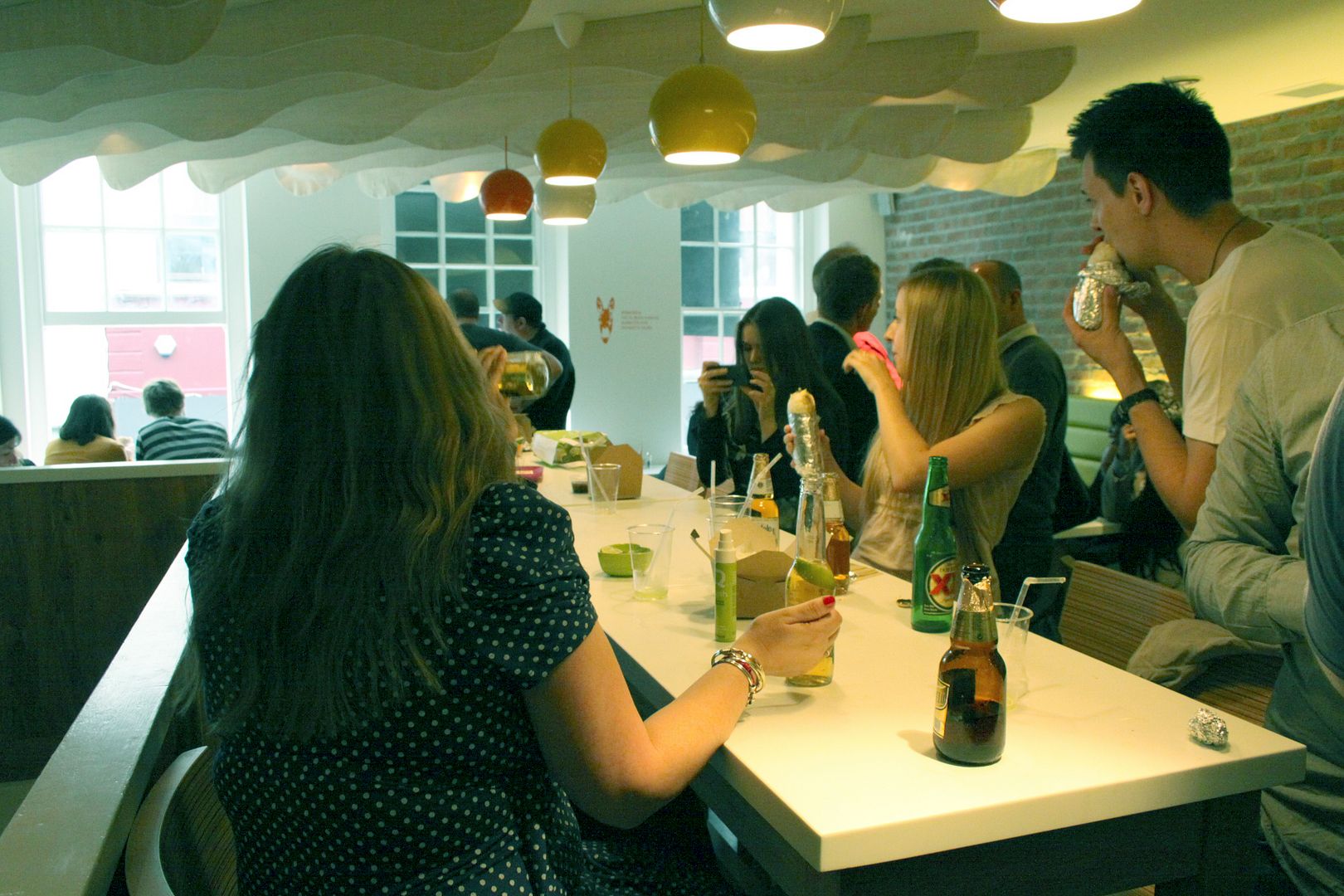 The reason I wanted to bring this up today is that the marvellous people of Poncho No8 are showing true London spirit and pride and while the riots continue to ravage our city and the huge clean up and arrests commence, all members of emergency services need to show up at Poncho No8 with their ID and they can have a free burrito to keep them going – seriously kind gesture from a still growing company!
So next time you're in London embrace your inner Mexican and fill your belly with Poncho No8! The Soho one is really close to Tottenham Court Rd, literally next door to G-A-Y on Old Compton Street.
Have you eaten at Poncho No8? Will you be trying it out? Are you a big fan of burritos? We love burritos here at Del and Zozo HQ so always up for a good burrito chat.
Love, Zozo xx
Disclaimer: This was a PR launch event and all food and drink featured was given to me free for consideration. Take note, I ate it all and even tried to fit in nachos afterwards. I was still full the next morning and skipped breakfast!