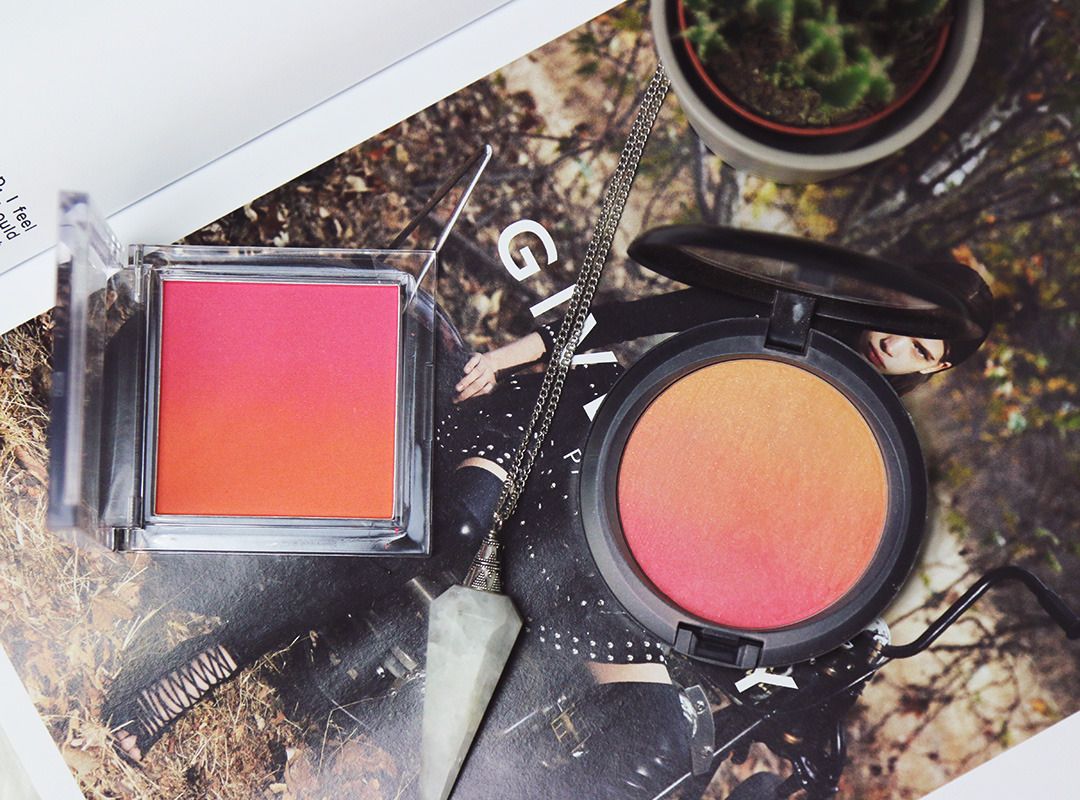 +–+–+
PHOTOS & WORDS: ZOE LONDON
FEATURING:
MAC OMBRE BLUSH IN RIPE PEACH
ESSENCE BLUSH UP IN HEAT WAVE*
+–+–+
When it comes to makeup, you usually can't beat the real thing with a high end innovative product. Many cheap drugstore brands try to emulate high end popular products – how do they get away with them often looking and sounding exactly the same name wise? – but usually don't live up *quite* to par. There's nothing wrong with a little coincidental similar product, or, when a high end product is super hard to get hold of, though. Enter MAC's longtime coveted Ripe Peach Ombre blush, which has just done the rounds again as part of the Toledo range. I bought my compact back in 2011 (don't worry, it's still fine) and it's still one of my most treasured blush compacts.
However, as with most limited edition MAC products, it sold out in a flash. It was also released among the Cinderella hype and was absolutely swept away in sales before people even realised it had even sold out. Dang. It's a fusion of a soft peach into warm pink, and when swirled around all over your brush, makes the prettiest warm blush for Summer, on all skin tones.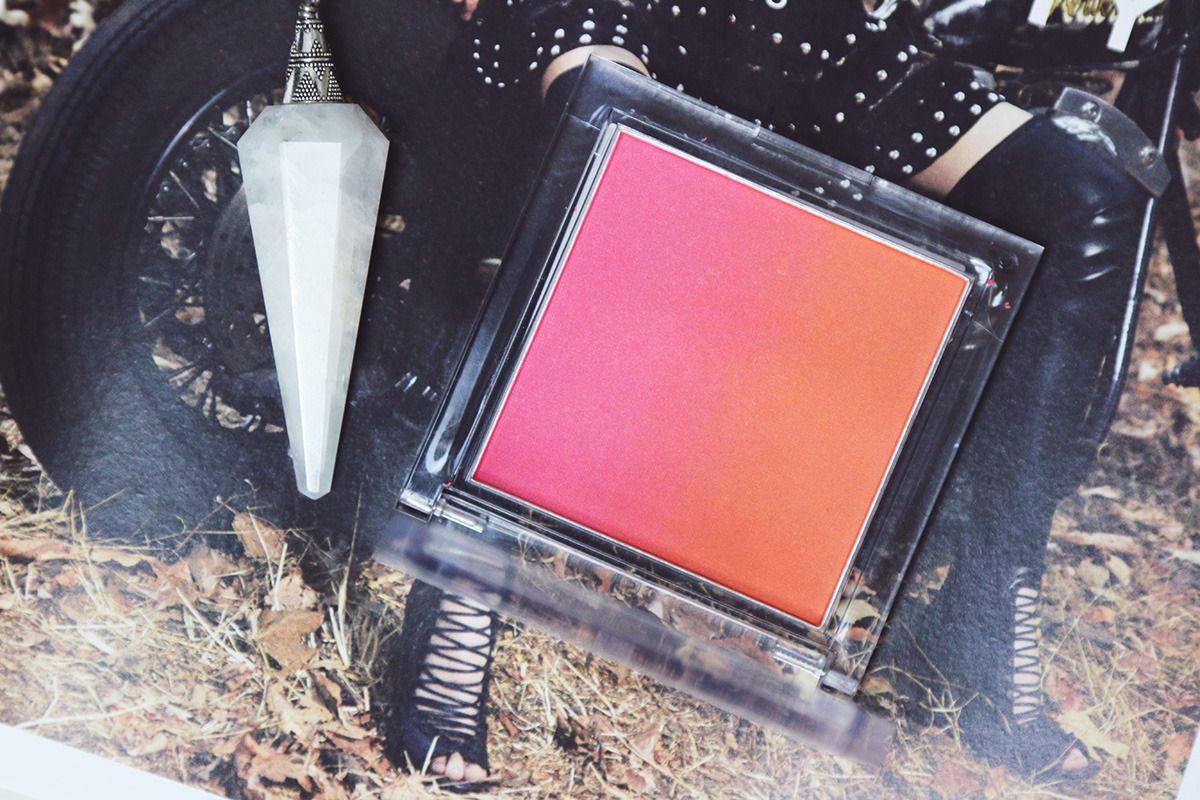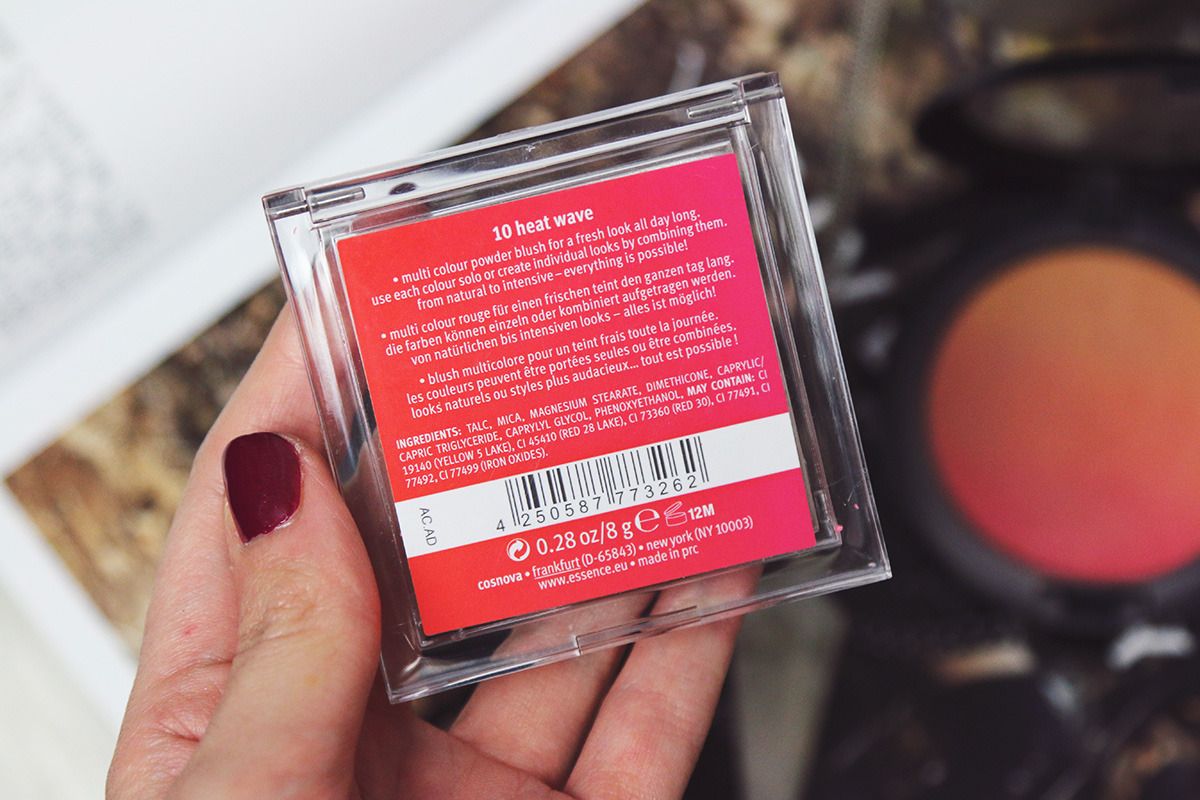 Essence is probably the biggest and best selling drugstore brand in Europe – especially Germany and The Netherlands – but it hasn't massively made its way over onto UK shores, until now. Wilkinsons now stock the Essence range, and I was lucky enough back in November to be taken along to the MTV Europe Music Awards with Essence, when I was able to get my hands on some of the range.
One of the things that immediately caught my eye was the Blush Up! range which is not an exact dupe of the MAC Ombre range, but is very very similar. The shade Heat Wave looks the same, but is a tiny little bit warmer – but not enough to make a massive difference on the skin. The packaging isn't quite as luxe, but it's not awful. It feels pretty sturdy and isn't thin enough to shatter from what I can gather. To be honest, my MAC packaging has got just as tatty and battered over time!
Here's some side by side skin swatches of Essence and MAC so you can see for yourself how similar the two blushers are! Sorry to confuse (was tired when I photographed!) but the swatches on my arm are top: MAC and bottom: Essence. Essence is a little deeper and a little more matte than MAC, which is softer, and slightly shimmery. They're really, really similar though!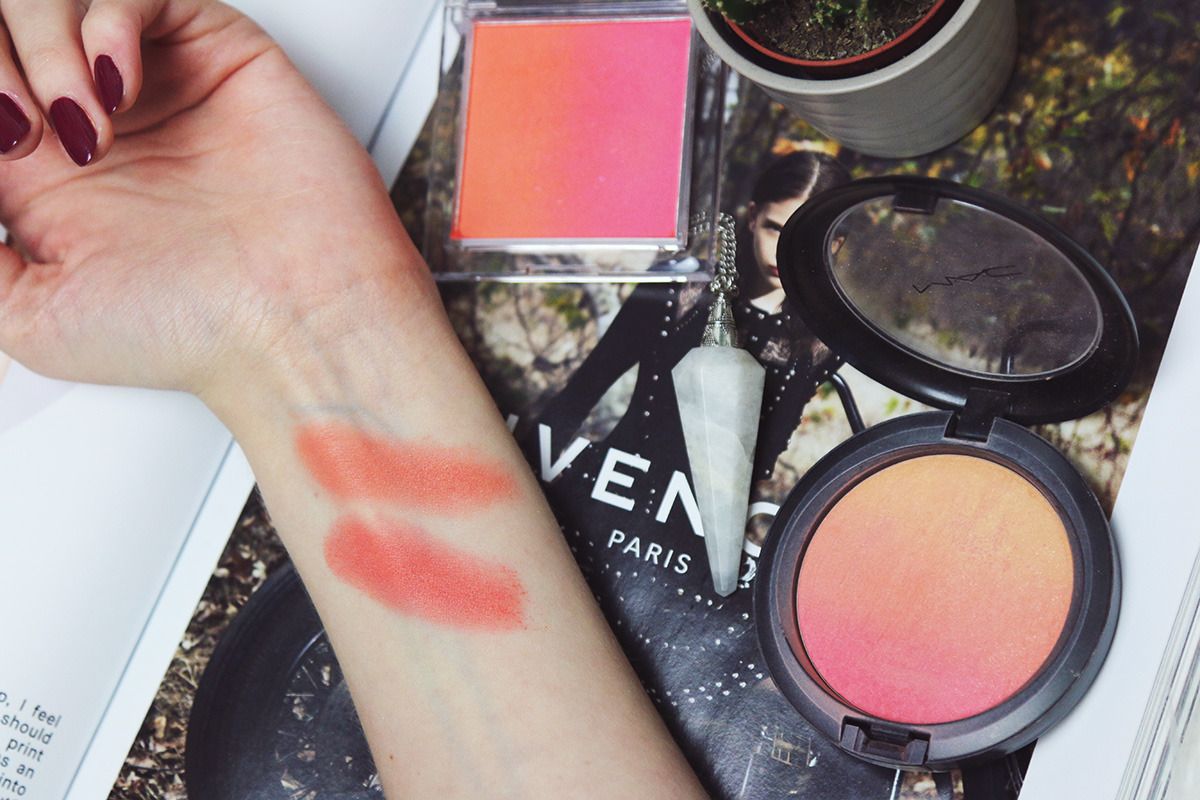 For Spring/Summer, it's the ideal blush companion and I absolutely love that I have a backup for my beloved Ripe Peach in Essence's Heat Wave. For £3.99 from Wilkos, it's an absolute steal. I'm sat here right now absolutely gutted that there's not a single Wilkinsons in North London!
What do you think of this dupe for MAC's Ripe Peach? Are you a fan of Essence? I actually use quite a few of their products, and i'll pop them up on here soon!