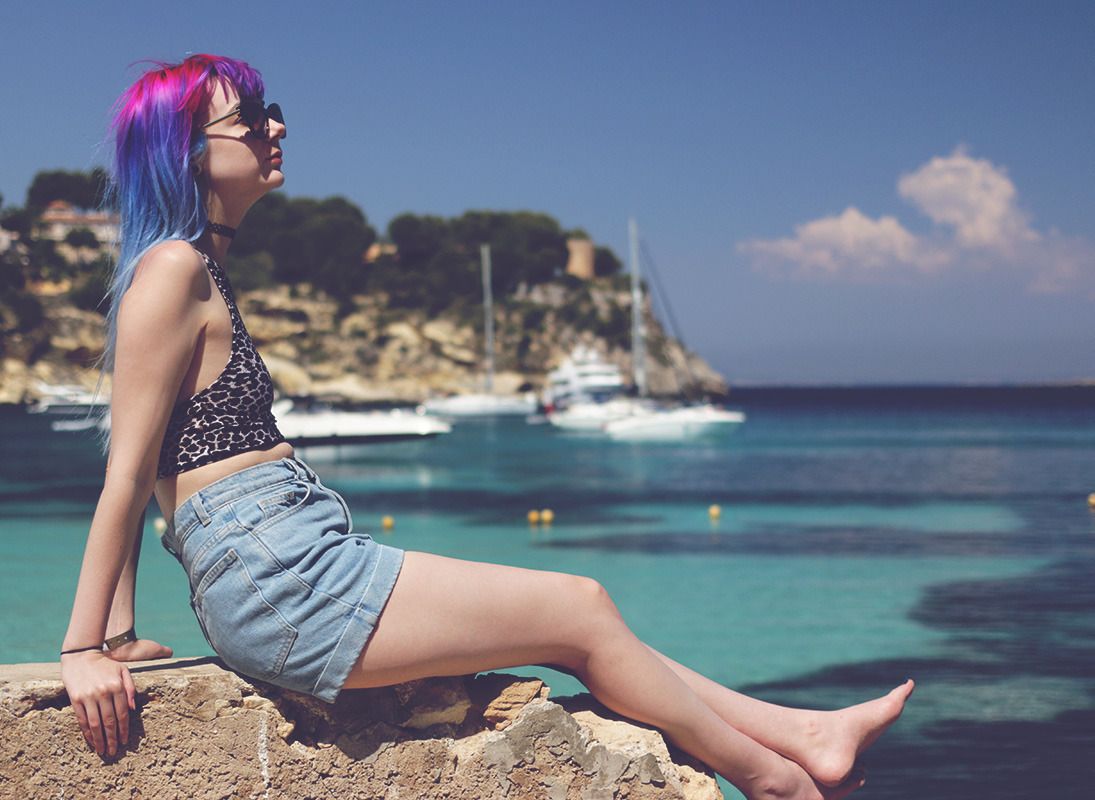 +–+–+
PHOTOS: VARIOUS
EDIT & WORDS: ZOE LONDON
THERE *ARE* WAYS OF TRAVELLING EASY ON A BUDGET. HERE'S SEVEN WAYS OF HOW I DO IT, ANYWAY.
+–+–+
I can't even begin to explain to you what travel means to me on an emotional level let alone just the joy of exploring the world – and I can see why everyone ever wants to travel all the time. The thing is, sometimes it's just not viable, and it's not always easy to find the funds. I often find myself cursing at my life for not being a rich person and not being able to afford travel at the drop of a pin, but then I remember how much fun it is to find travel on a budget, and to create stories that are far more than just "…we sat around the pool." So, with that in mind, here's some ways i've travelled on a budget to inspire you to pick up those pennies down the back of the sofa and just go. Honestly.
SET ASIDE A DAILY LIMIT OF SPENDING
In
this blog post here
, I talked about the iPhone app Pennies that helped George and I budget whilst we were in California. It was definitely all too easy to let everything have properly got up on top of us money wise in LA, I could have dropped dollars at the click of my fingers! Instead of spending my money on silly things I wouldn't really have remembered much when I was home, we planned out what we did and spent our money wisely on experiences that we will never forget. We set aside the money we had saved before we flew out there, so when we were nearer the end of the holiday and we realised we had more to spend, we decided to treat ourselves to more expensive food, because we had saved that money by budgeting our money wisely the rest of the trip.
You can easily help yourself do your travel on a budget if you take care of your spending. Pennies honestly doesn't make it feel like a chore, either!
CONDENSE TO HAND LUGGAGE INSTEAD OF CHECKED BAGS
I am so guilty of thinking I always need a checked bag when flying. If you're flying on a cheaper airline to save money, the last thing you then want to do is to pay extra for a bag. Most budget airlines offer the hand luggage as a good size bag, and i've realised recently that I can pack for a short trip and fit it all in hand luggage – shock horror! I'm so bad at overpacking for every occasion ever on holiday (you know, just in case?) and i've got a hell of a lot better at it recently. I think if you cut out the luggage, that's money you've saved that can go far on food/trips or even an extra night in the hotel on holiday.
KEEP YOUR FINGER ON THE INTERNET PULSE
Back from when I was a teen at Uni 8/9 years ago to now, i've always kept my eye on the internet to book cheap holidays. There's some obvious sources like lastminute.com or booking.com but there's also some less obvious sources, like secretescapes.com and a whole bunch of others. If you search buzzwords like cheap, last minute, luxury holidays etc, you should find some great sources that you can keep your eye on for holiday deals!
Don't forget to clear your cookies though, it really helps with flight prices – sometimes just clearing the cookies will make the price go down!
GOING SELF-CATERING INSTEAD OF ALL INCLUSIVE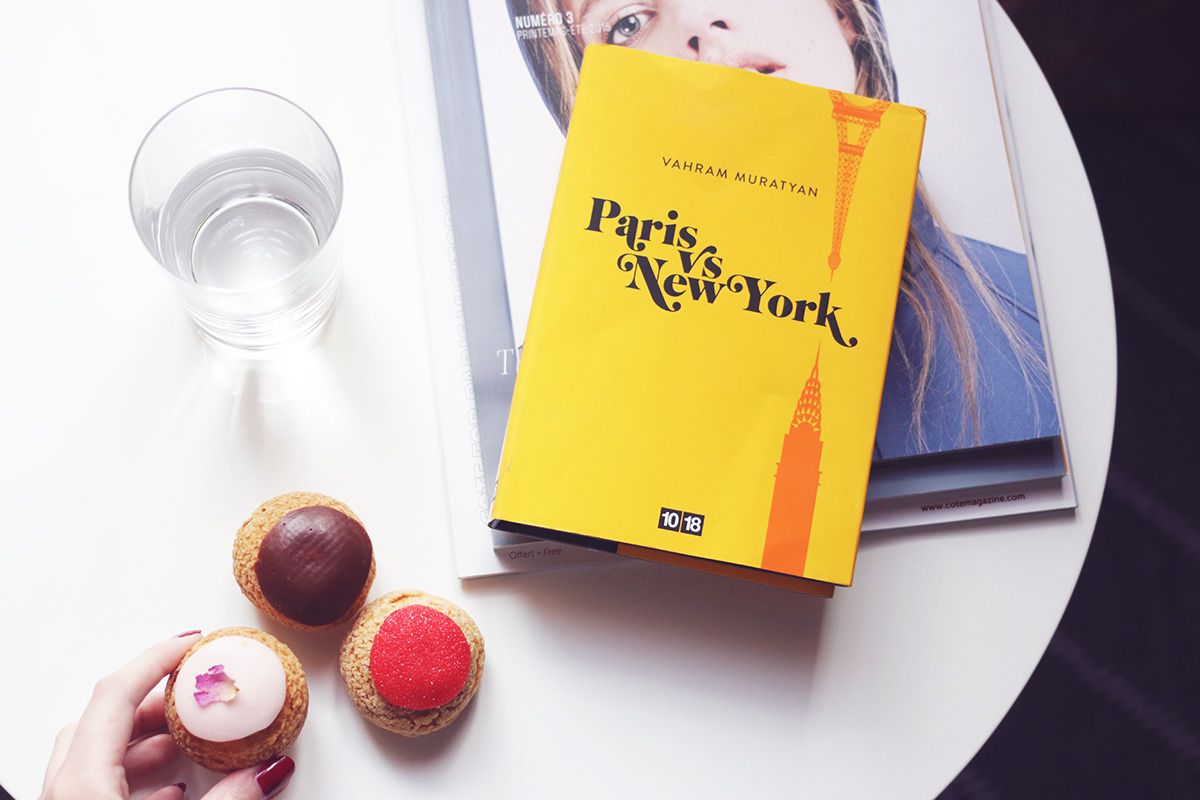 It's all too easy to spend a lot of money on eating out when self-catering, however it's also a good way to save a lot of money. Look for apartments with kitchens, and cook for yourself a couple of the nights. Also read guide books, blogs and take to instagram/social media to find the best restaurants that locals eat at. For example I know that in London there's a whole stretch of restaurants that are overpriced, rubbish food but full of tourists. It only takes a little London blog search to find that there are restaurants half the price and a million times better, but are genuinely just around the corner from the restaurants aimed at the tourists. Every city is the same. Even though you're not familiar with it, google it, ask friends, read so many blogs – we did this in NYC and we spent a small amount on food but ate at amazing, local restaurants without a single tourist in sight! Perfect.
GO 'OFF-PEAK' OR OUT OF SEASON






I've chatted about this before but some of the best holidays i've had have been out of season or 'off-peak'. Basically away from the kids summer holidays, and visiting a destination when it may not be the most seasonal/popular time to go. For example visiting California in March. We got so so lucky with the weather as it ended up being 30 degrees every day which is *very* uncharacteristic but March isn't really considered a time to travel to LA, so our flights, hotels, car hire… everything was cheaper. It made the whole holiday more affordable for us and George and I had the best time, relatively worry free!
RESEARCH ABSOLUTELY EVERYTHING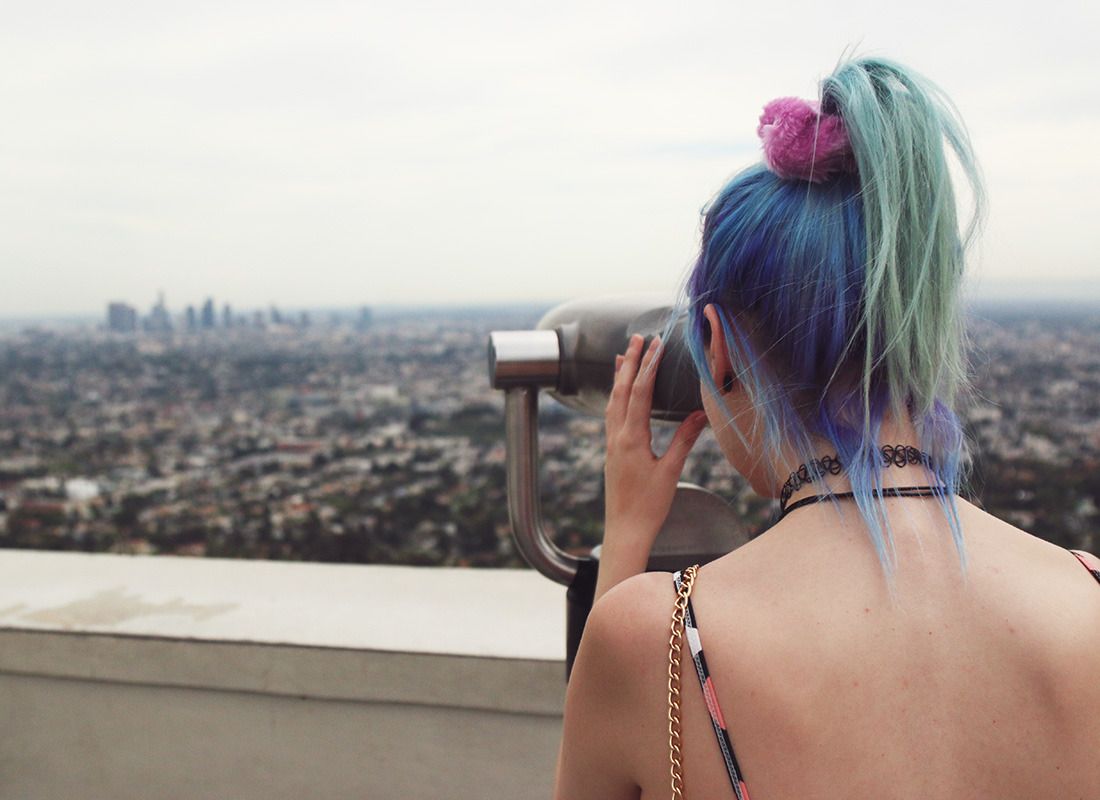 Now above I mentioned reading blogs and researching food, but you should look up every little thing about where you're going down to how far it is to walk places, where the nearest bus/train is and how you can get around, to what is nearby you and what you want to see – and then how you'll get there. Spending time looking up routes and finding out that you're near a great train station will save you money on a taxi you may have bought not knowing where to go. Also knowing about the area you're in and whether it's safe or not will help you judge your decisions. In San Francisco, we stayed in probably the roughest neighbourhood as it was the hotel we were going for – this hotel is worth going into the Tenderloin for – but we researched it beforehand and knew which way to walk, where to go and then decided to hire a car instead of spending money on taxis.
Research definitely does pay!
GO BY FOOT, & SPEND NOTHING ALL DAY JUST WALKING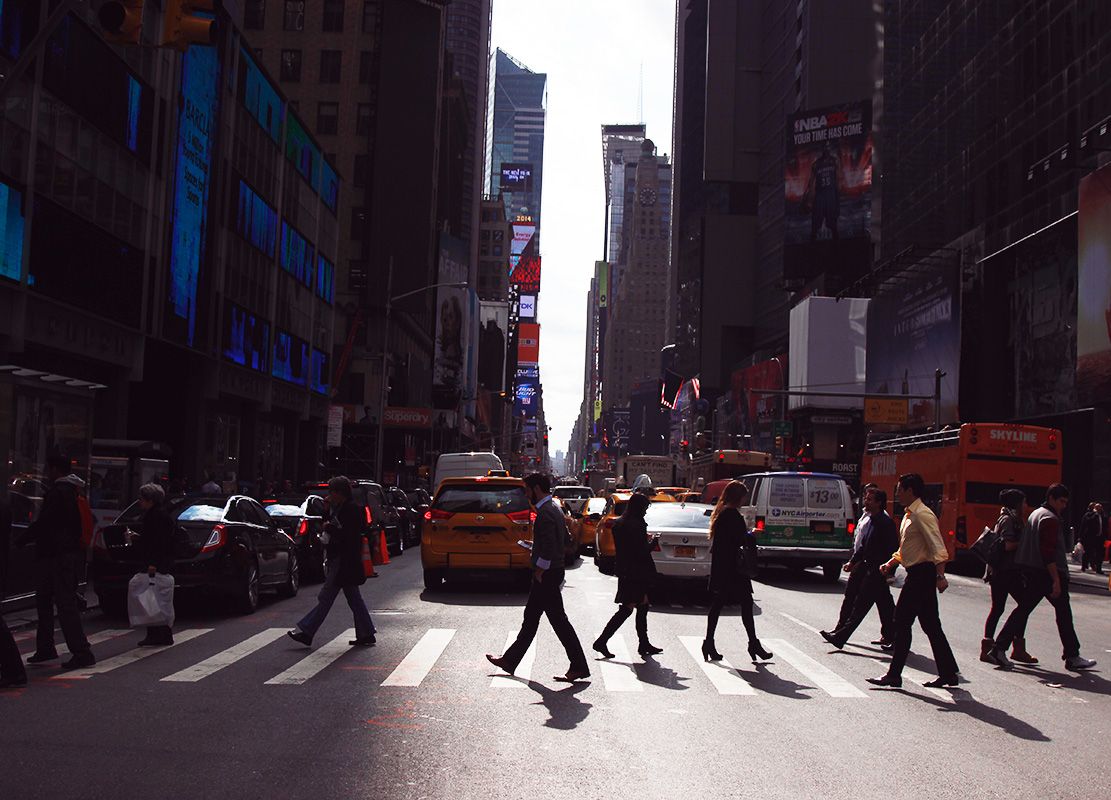 One of the best things you can do that doesn't involve spending any money at all is just grabbing a map/your phone and head out there walking! Whether you're in New York City or Barcelona, or Tokyo or even Honolulu, walking around by foot and looking at the place you're at is the perfect way to spend a day. We did this so much in New York and just absolutely loved it. If you've done your research, found an ace place the locals like to hang for lunch – spend the day walking around to get there! You'll see the place you're visiting in it's natural state and it's always great as a foreigner to look at how other people live and the shops that line their streets.
I'm bias because I love walking, but some of my happiest days travelling have been walking around the place i'm at, and when I look back at it with fond memory, I remember that I actually didn't spend a penny to do that! I can't be held accountable for any markets or shops you do spend in though…!
+–+–+
Happy travels. What's your best tip for saving money travelling? Leave it below to help anyone reading this post!