+–+–+
PHOTOS & WORDS: ZOE LONDON
EVER WONDERED HOW SOME BLOGGERS GET THAT 'INSTAGRAM FILTER' SOFT, WASHED OUT MATTE LOOK ON THEIR PHOTOS? HERE'S HOW.
+–+–+
There are so many easy 'hacks' that you can do within minutes in photo editing software to tweak your photos to looking just that bit more blog worthy. I don't upload any photo to zoelondon.me that hasn't been through Photoshop, partly because 1. I'm obsessed with Photoshop, and 2. I really don't think photos are destined to end when the shutter stops. I think the reason photo editing software exists and is so widely used is because it enhances a photo, brings out the colour, changes the feeling of it and helps to convey whatever it is you're saying.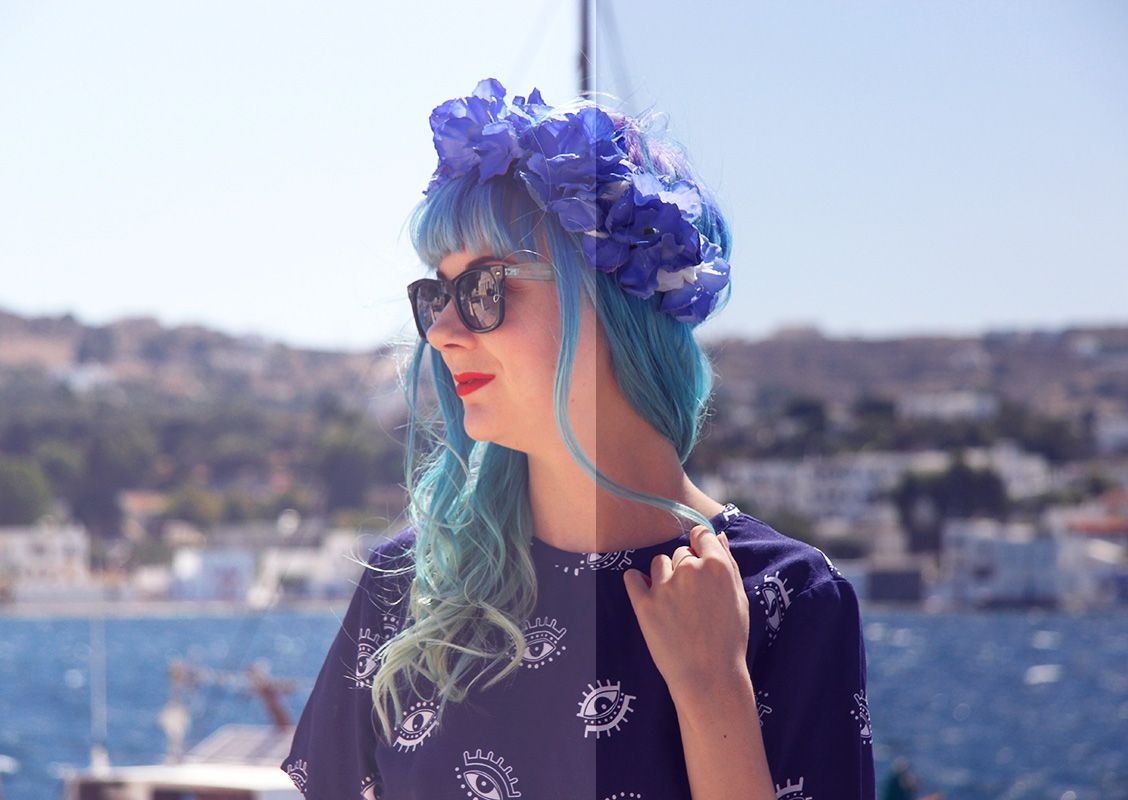 So, with that in mind i'm going to walk you through one of the easiest things you can do in photo editing, but also an effect that's seen a real rise in usage due in part to Instagram and it's 'filter' generation that's spawned a whole new modern look for photos. It's a vintage looking washed out kinda 'matte' look, and right now, it's all the rage. You can see how i've edited my original raw photos here with the finished effect on the left hand side. Luckily if you own Photoshop or a similar software, you can too add this look to your photos so they match up to your Instagram aesthetic. Let's go!
Oh, and bear in mind i'm operating here on the newest model retina iMac, using Photoshop CS6. You can create the same look in other software, but for today i'm using Photoshop.
STEP ONE. ADJUST CURVES.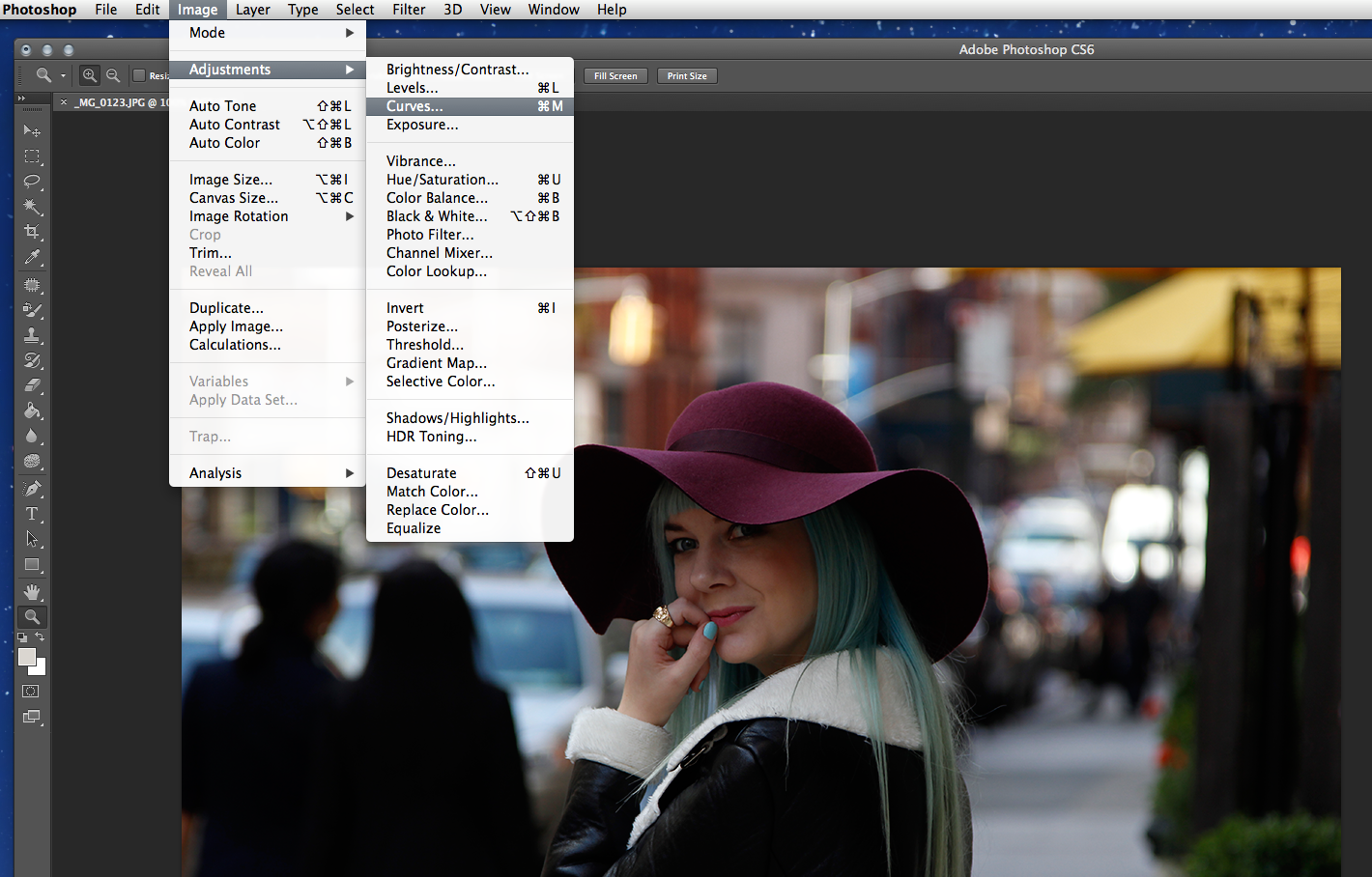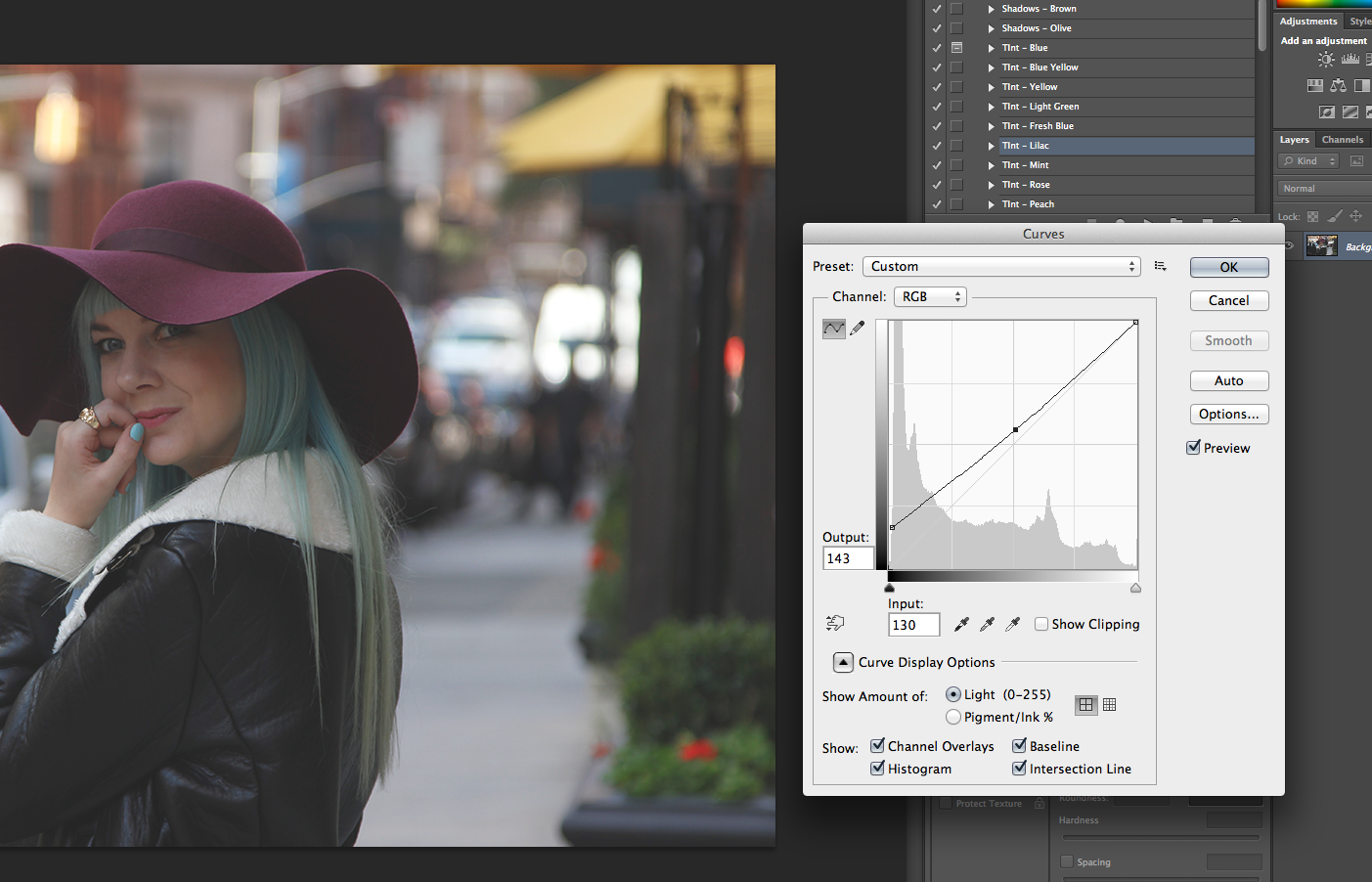 Okay so the first thing you want to do is go to Image > Adjustments > Curves.
As you can see in the second photo, the curve graph is a diagonal line that starts from the bottom left corner to the top right corner. Drag the 'output' (the bottom left corner) up, for as far as you want to take it. This will make the 'matte' mask over the top of your photo – hopefully you can see the difference from photo one to photo two. You can see i've taken my output up from 0 to 42.
Click on the middle of the line and you'll make a little black dot, like I have in the third photo. Drag that just ever so slightly down by a fraction – you can see mine has hardly changed. This will keep the colour a bit more true/rich.
STEP TWO. TWEAK LEVELS.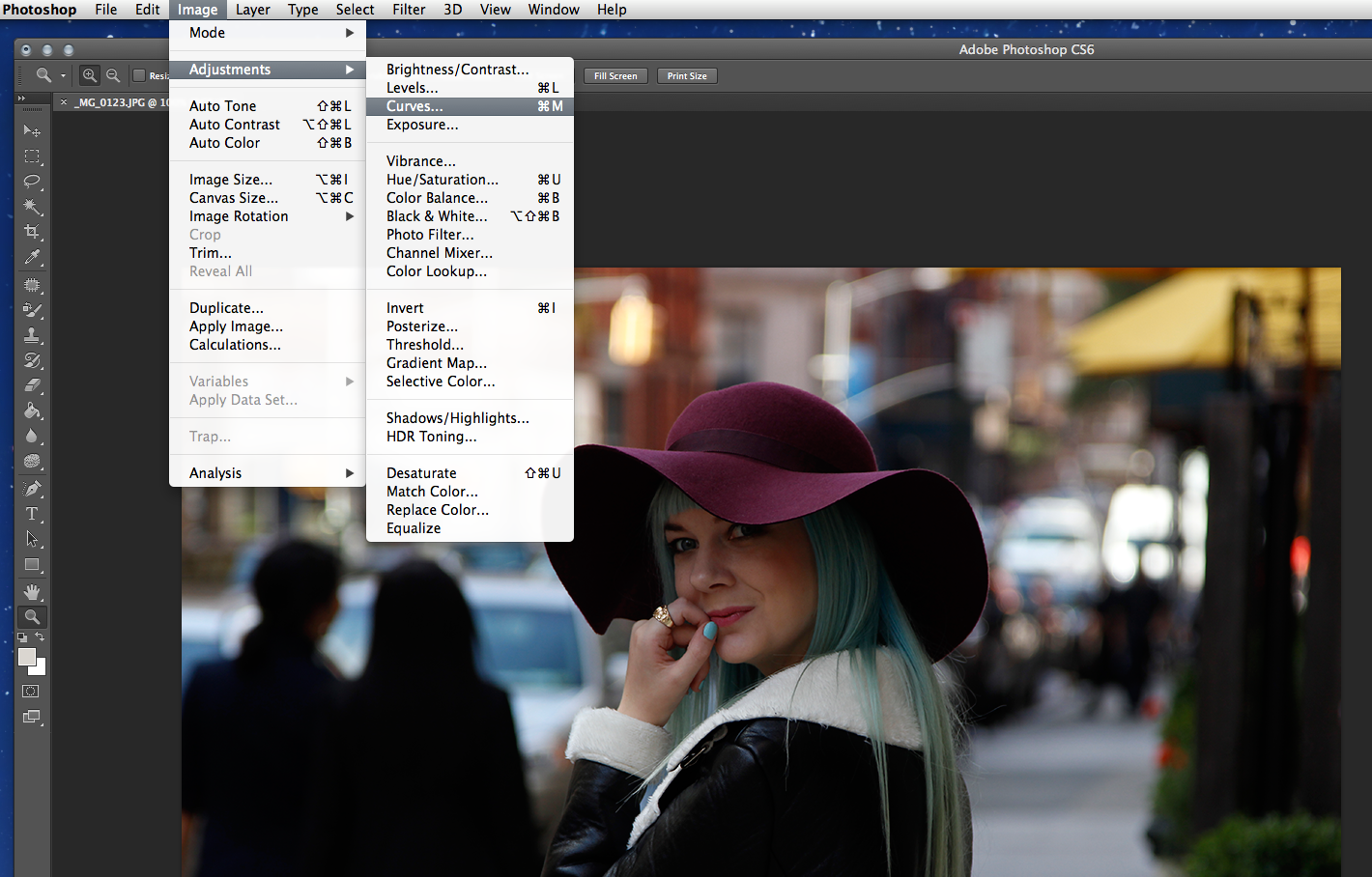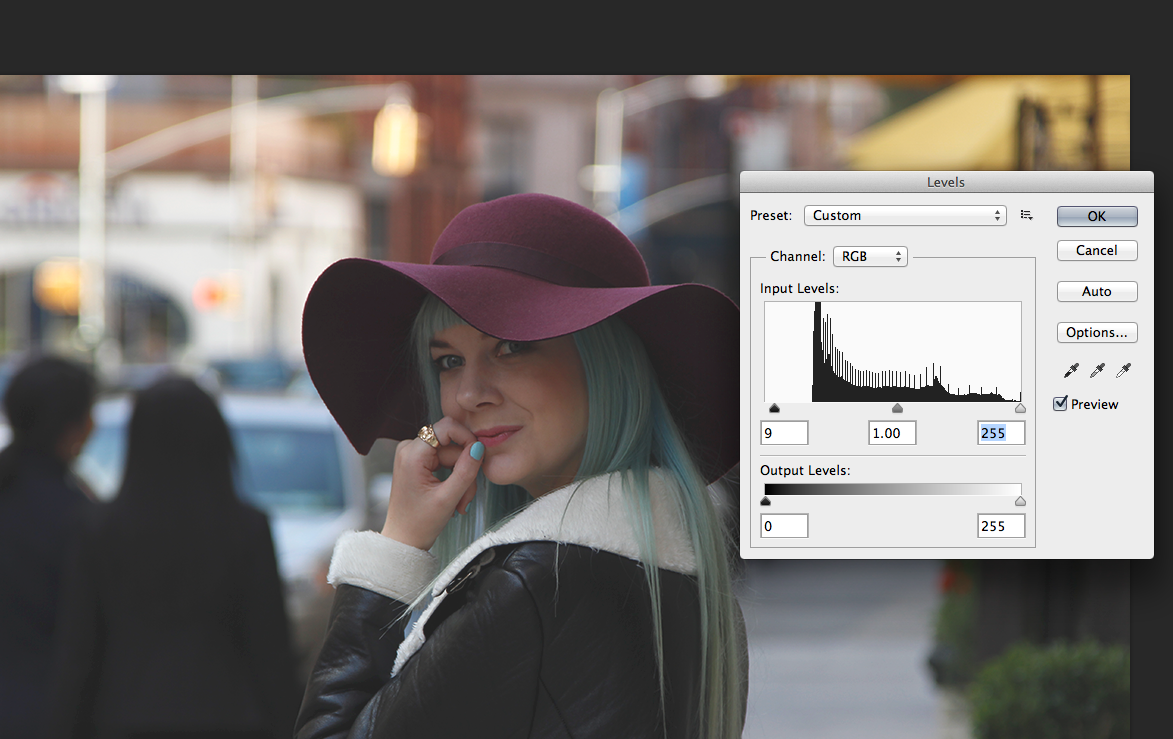 This is to keep the colours without losing them too much.
Head to Image > Adjustments > Levels. You can see there are three little arrows pointing upward under neath the little graph that says 'Input Levels.'
Drag the first – the black arrow – into the centre a little bit until you're happy with the darkness it's added to the photo. I only wanted to add a tiny bit to this snap, so I moved mine to 9, as you can see in the box to the left.
Do the same with the lightest grey arrow on the far right hand side of the graph, if you feel it needs it. I didn't feel it needed it.
STEP THREE. ADJUST BRIGHTNESS AND CONTRAST, IF NEEDED.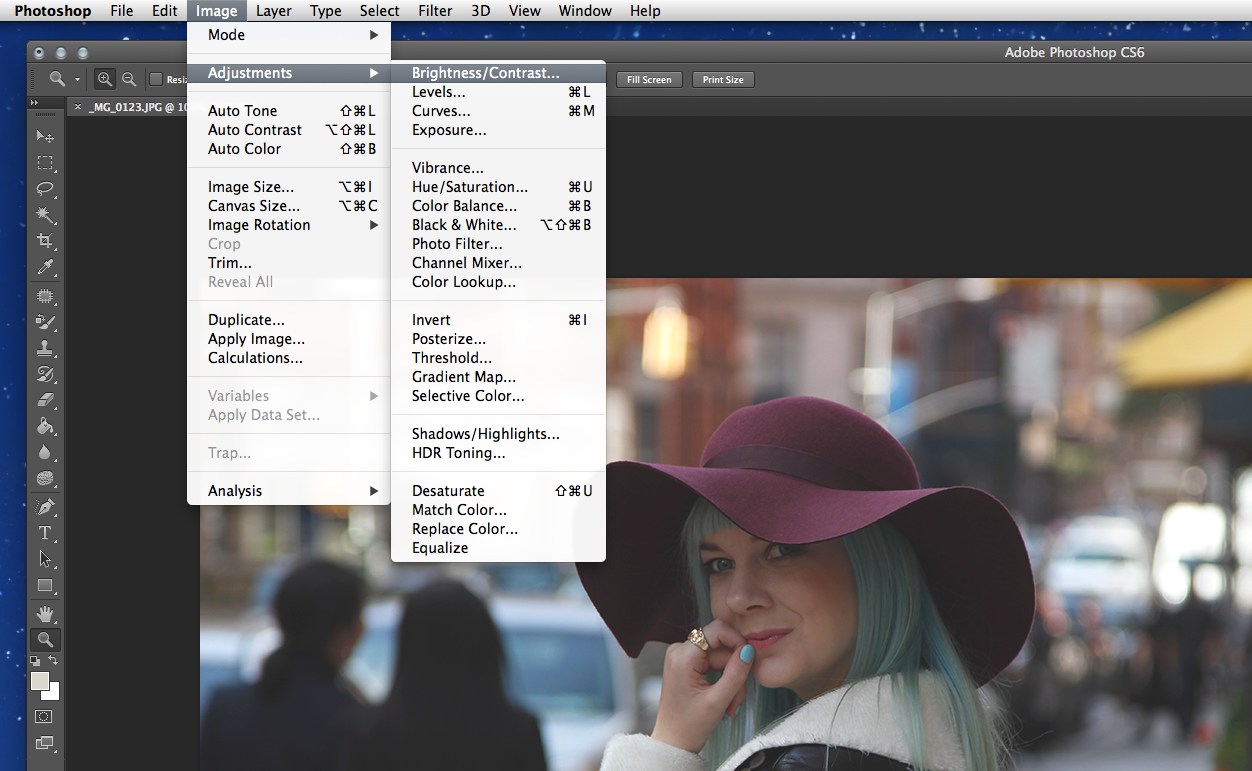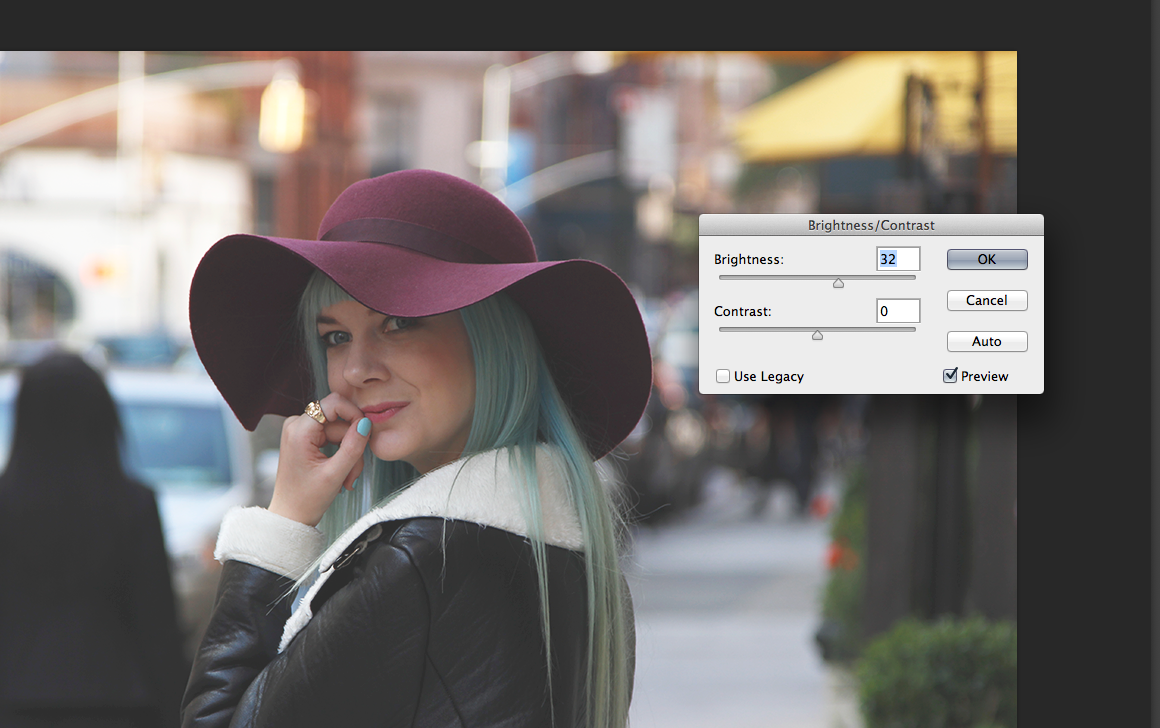 If you want to just ever so slightly tweak the Brightness or the Contrast, this is an optional step. I sometimes do just if i'm feeling a bit picky!
Head to Image > Adjustments > Brightness/Contrast, and pull the arrows up or down the slider to edit. I just moved the Brightness up to 32 from 0 on mine as I felt some of the brighter detail was missing from this snap.
EDITED VS ORIGINAL: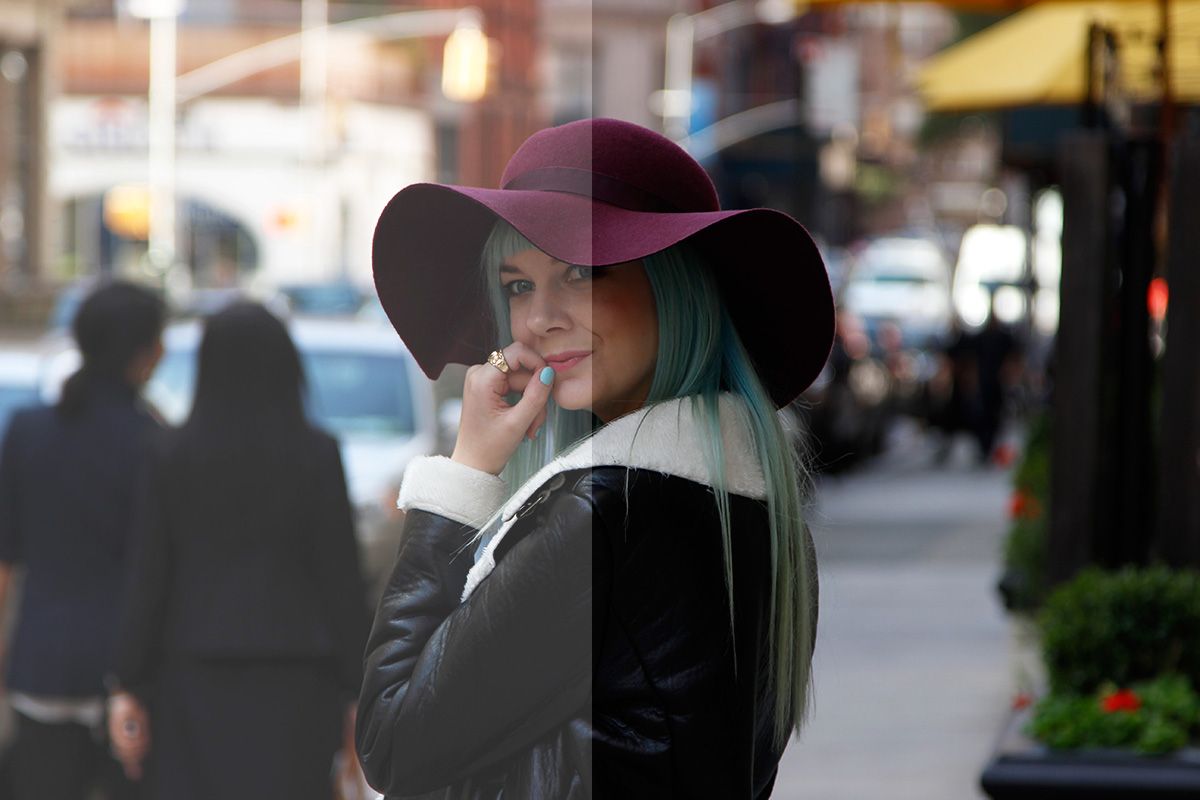 You're done! You can leave the photo there if that's the finished look you want to create, and it makes quite a nice soft, matte vintage look. You can see here how i've edited it on the left, and how it looked totally raw from the camera on the right. Notice how it's pulled a lot of detail on the jacket out clearly, and how the background looks 'sunnier' because of the matte editing.
I quite liked it just like that but I love editing, so I often don't leave my photos there.
FROM THERE, THE FINISHED PHOTO: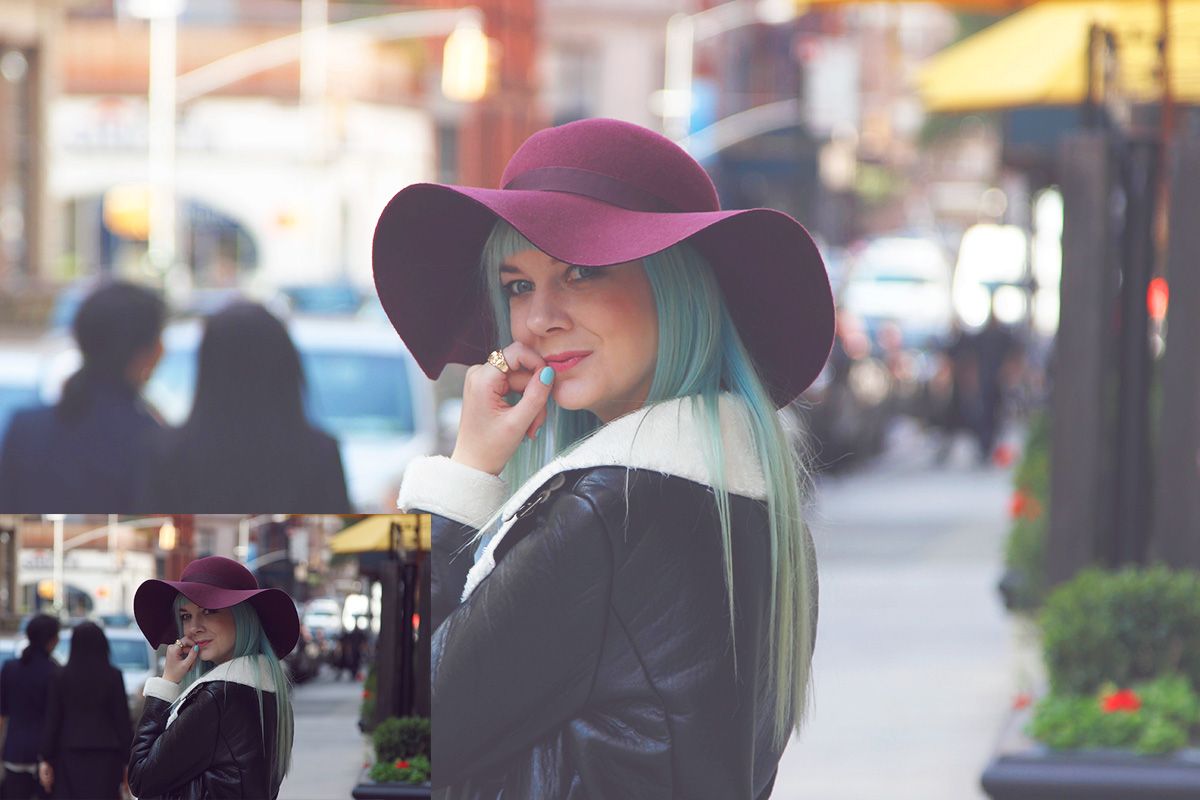 From then onwards I've gone on to create what I call my 'finished' photo, where i've edited the shadows, the light, the brightness, the vibrancy and the colour saturation. Why did I do that? Well I felt this photo had some lovely details I wanted to pull out a little more, mostly my burgundy hat, those tiny little red flowers in the potted plant to the right hand corner, the yellow umbrella and my lipstick and nails. It was also a super sunny day in New York when I took this, and I wanted the photo to be 'sunny' to portray the vibe of the weather, the feel of the air and the way I felt when this photo was taken. I love it!
+–+–+
So that's it, as simple as that! I often put my photos through the 'matte' filter steps outlined here, depending on what they are. I wouldn't do it with everything because overkill, but sometimes something that's a Summer holiday photo, a family photo, that muddy day at Glastonbury, a wedding picture or likewise – can really be enhanced by these simple actions! I hope this tutorial wasn't too simplified, I know Photoshop isn't everyone's forte so I love sharing dead simple tips and tricks to help you with your editing! Most tutorials out there are a bit sterile and old fashioned, so hopefully this is a bit more modern.
What do you think of the vintage matte effect created in Photoshop? Sorry if you don't have Photoshop, but most photo editing software will have these same simple effects as they're quite basic. Let me know what you thought and if you'd like to see more Photoshop tricks from me!
If that has only just whet your appetite, why not try clicking here to read this previous post on six easy Photoshop hacks to improve your blogging photos!