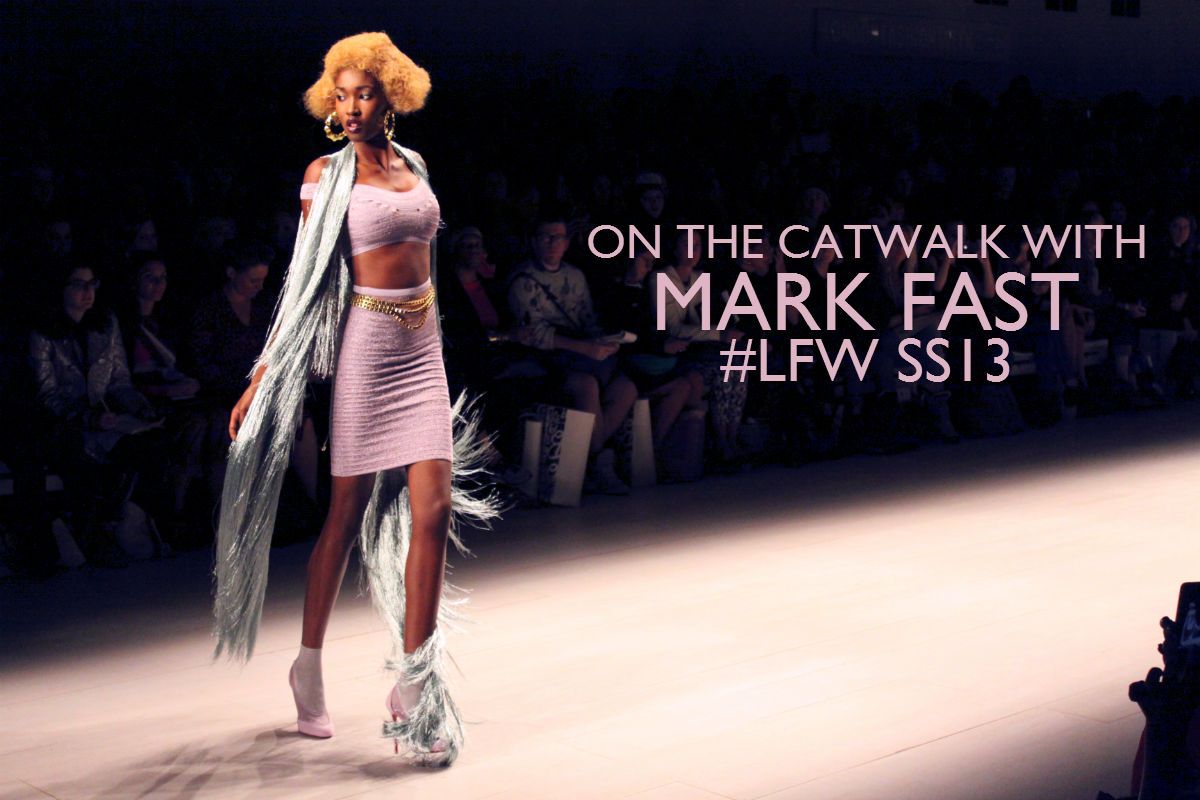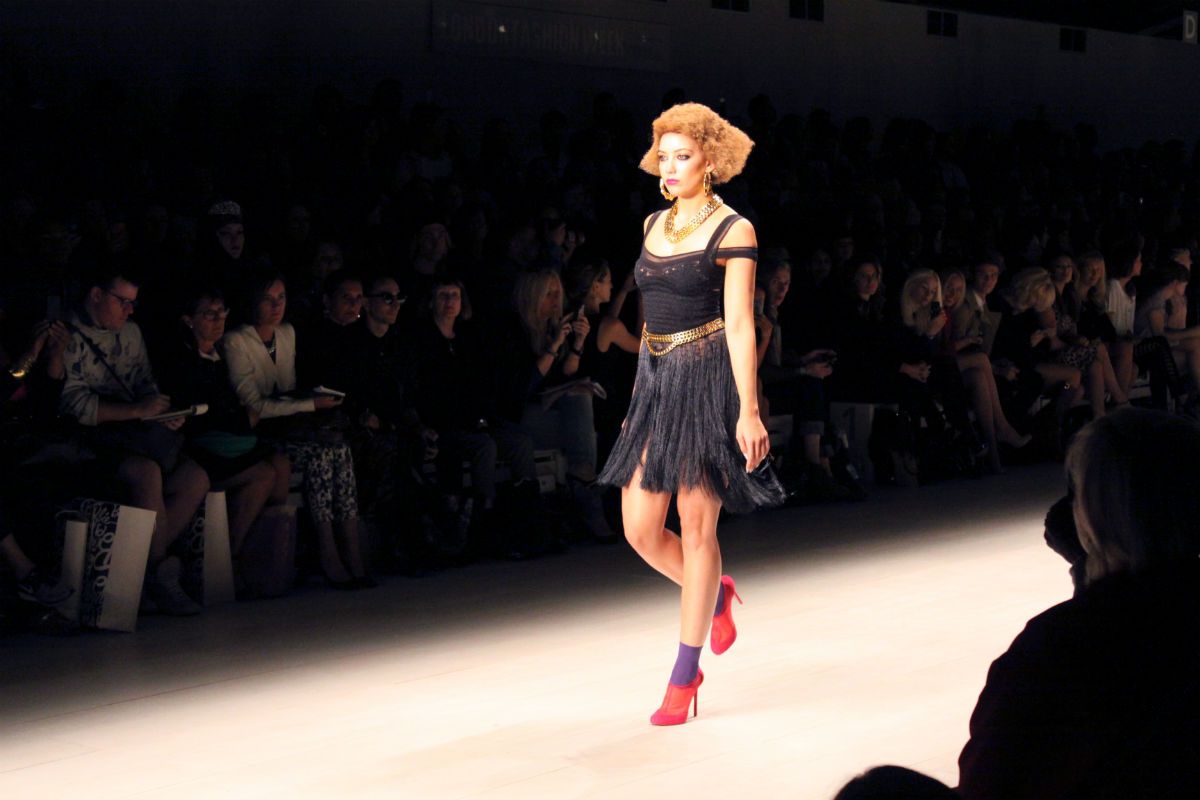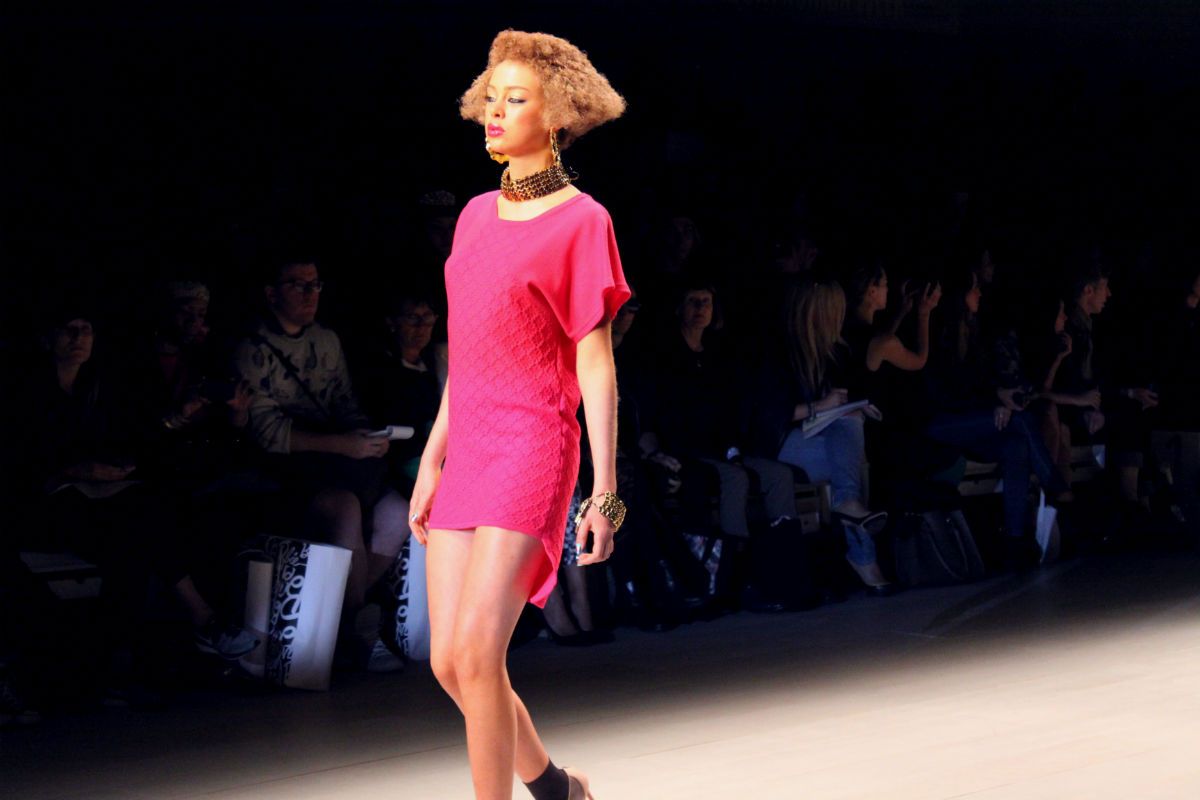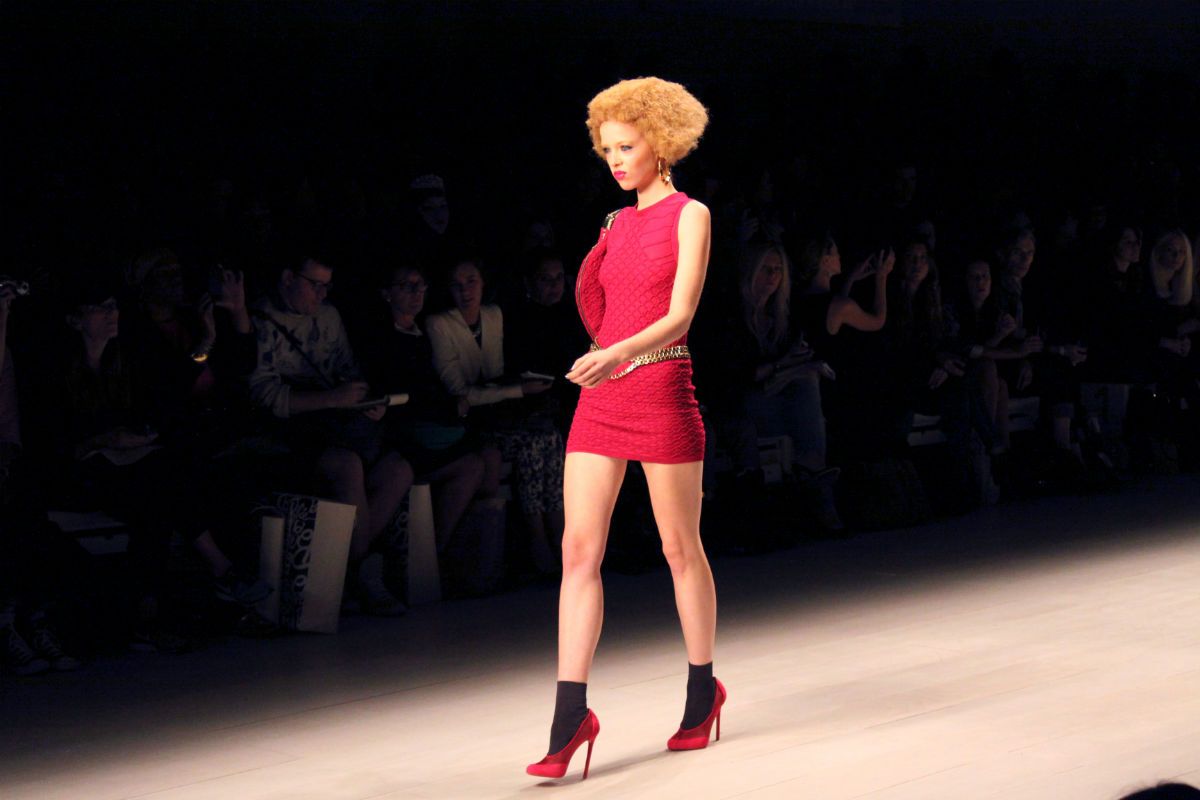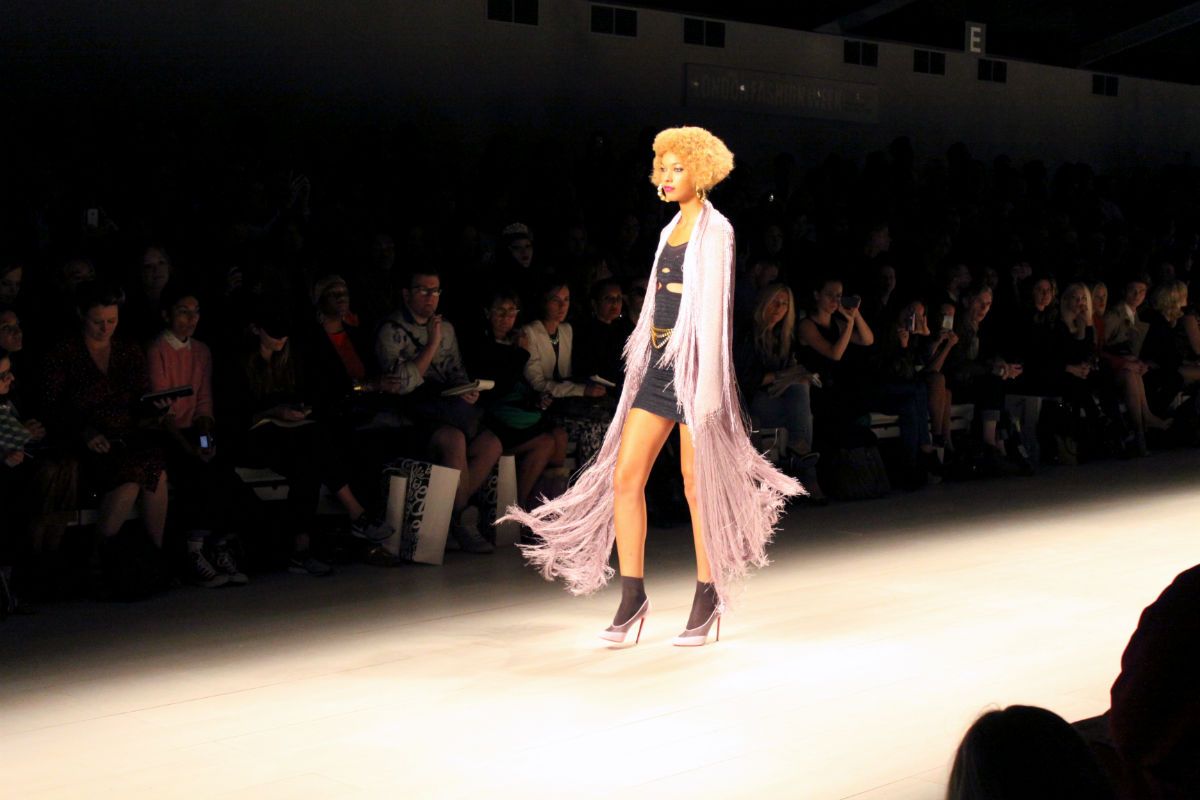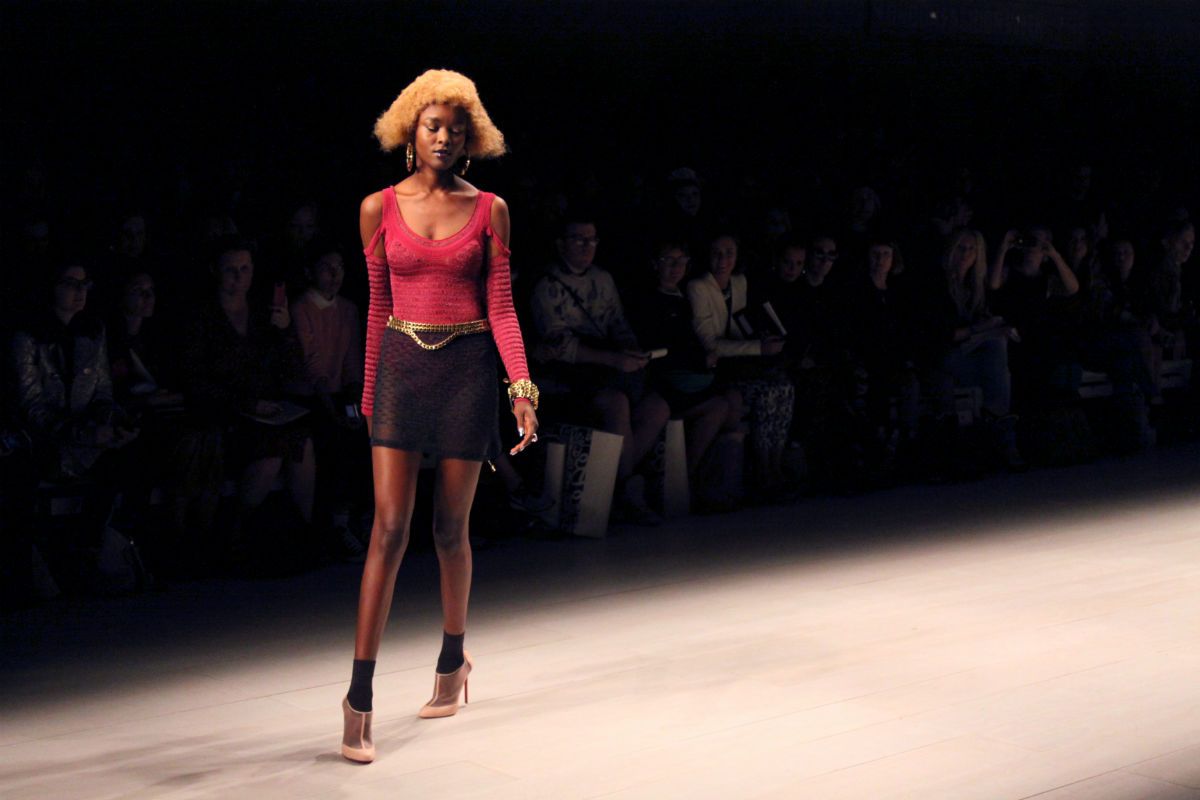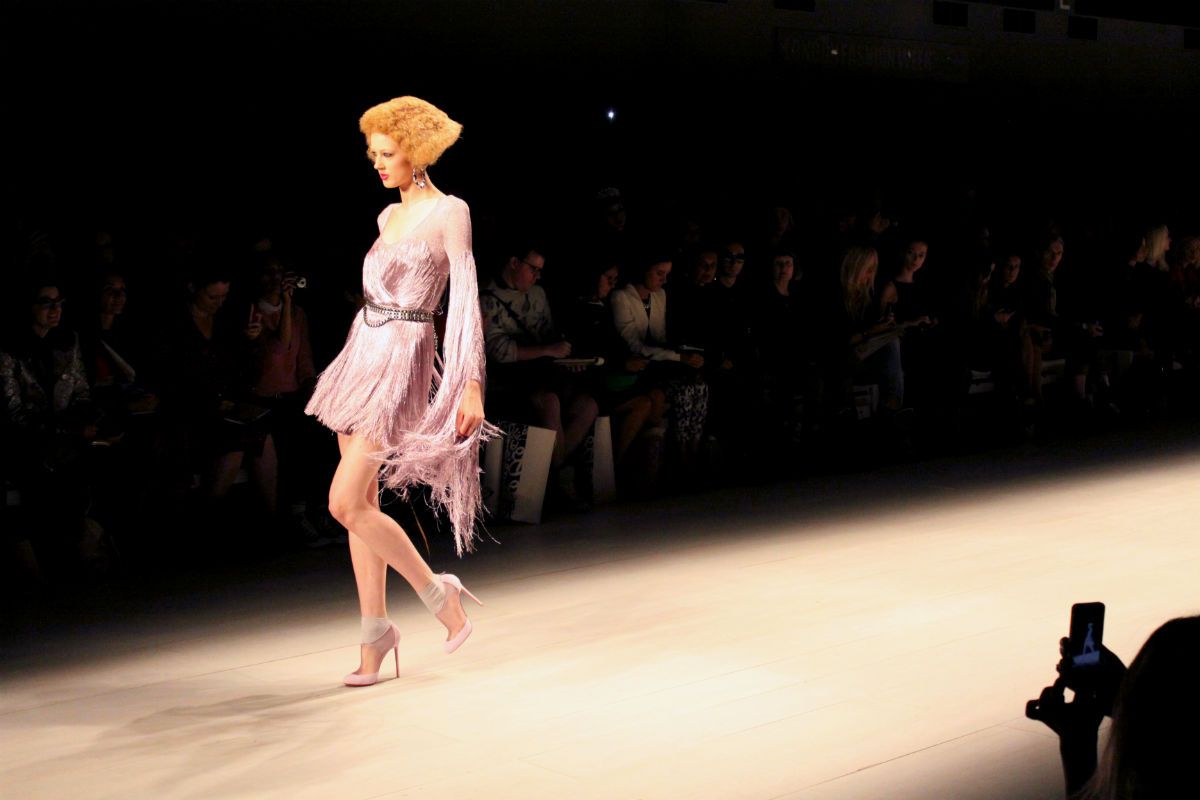 On the catwalk with Mark Fast at London Fashion Week SS13
Courtesy of Glaceau Vitamin Water – The official soft drink supplier to London Fashion Week
You can't go about a metre during London Fashion Week without bumping into a vending machine supplying copious amounts of Vitamin Water, and it's quite the staple for the fashionista! I personally love the pink one a million times over, and found myself running for the machines to grab one as soon as I got to LFW each day to keep me going.. woo hooo free Vitamin Water for all! So when Vitamin Water asked me if i'd like tickets to some of the shows at LFW to report on the trends I spotted, I jumped at the chance.
Mark Fast's show opened with the booming sound of Salt n Pepa's Push It blaring through the catwalk space. I know right? Everyone clapped immediately and quite a lot of chair bobbing style dancing was happening! *does the Carlton dance* The show was a mix of textures and patterns, but all seemed to flow together through the unique look of socks with stilettos. Louboutins, in fact.
There were pastel shades from pink to blue and soft turquoise, but also bright pinks and blacks and lots of gold and jewellery detailing. There were body con dresses and skirts galore but I loved the whole look of the show. The silky tassel detail just completely glided down the catwalk. The models looked normal and some of them were curvier, showing the clothes on a more fuller figured model, which I thought was awesome.
Throughout the whole thing, I could just see the clothes translating on to the high street so well, with the colours and the style looking like it would prove popular next spring/summer. I definitely think we'll be seeing some of these looks on and around our streets especially in our high street stores next year!
What do you think of Mark Fast? Do you like this show? Do you think the clothes look like clothes you'd buy next S/S? What do you think of Vitamin Water? Aaaahhh.. push it! Dooo doo doo doo..
Love, Zozo
x
Disclaimer: I was invited to the show as a guest of Vitamin Water and all the photographs above are completely my own and should not be republished without prior consent.