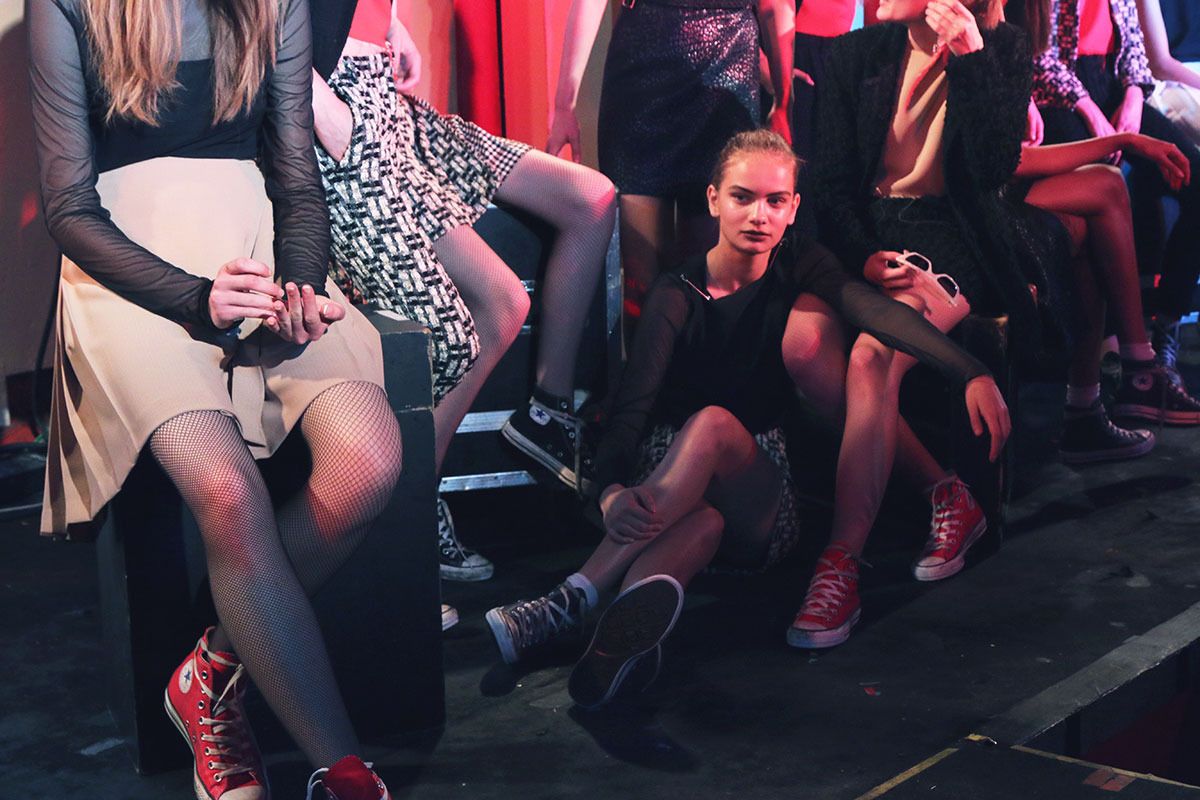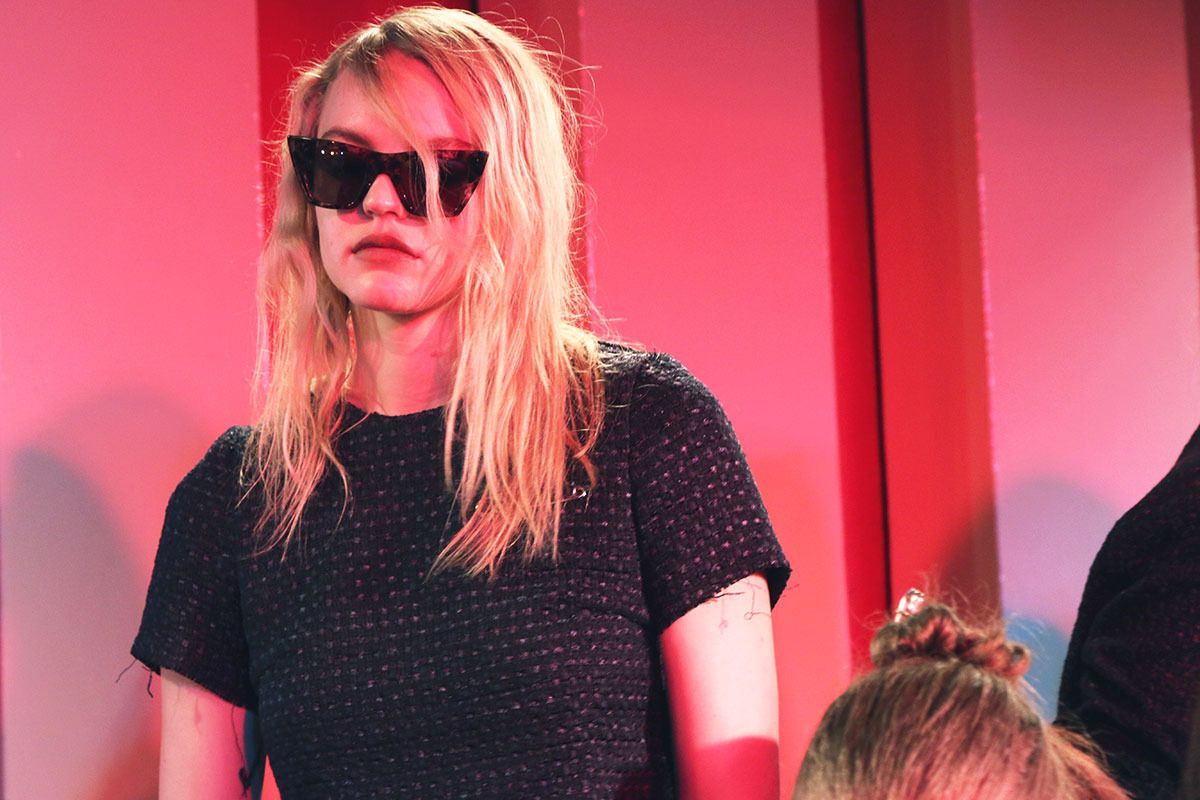 P H O T O S & W O R D S: Zoe London
___
Samantha McCoach formed Le Kilt in 2014 bridging a new gap in the market for a little worn fashion garment here in the UK – the much loved Scottish kilt. She graduated from RCA in 2010, and has since led a promising, cool young brand that is certainly one to watch. She hit my radar in February when she held her first Fashion Week presentation which fused together traditional kilt styles with a 70s punk.
When it came round to SS16 I was stoked to get an invite to the presentation, and exclaimed in even more glee when I glanced down the hand scrawled punky looking invite to see it was at the 100 club, a London venue steeped in history and a hangout I love spending time in.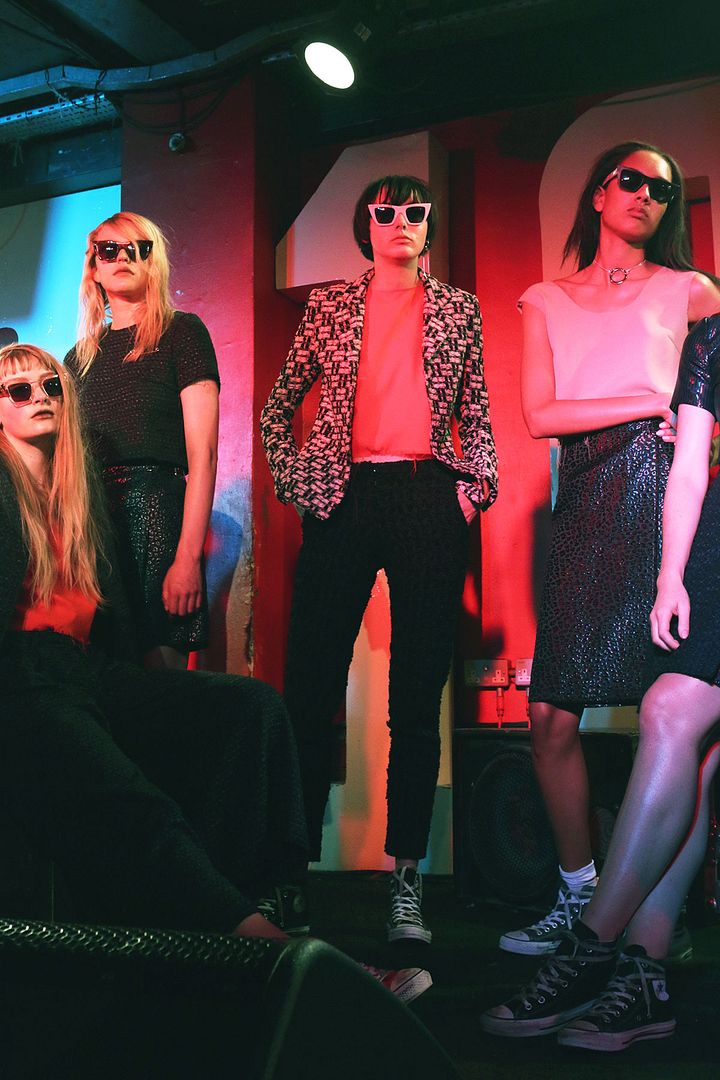 The 100 Club in London sits on Oxford Street, unassuming from the outside but intimate and kinda dingy on the inside. It started out as an old jazz club before hosting some of the underground punk nights that took place in the 70s. We're talking Sex Pistols, Buzzcocks, The Jam and later on in the 80s, The Rolling Stones even made an appearance. Unfortunately in the early 2000s it began to decline with lack of punk bands playing, and ended up mostly being used for one off shows. In 2010 it was due to shut, but so much opposition led Converse to purchase the venue and keep it open.
You wont be surprised to know then that Le Kilt's presentation came in partnership with Converse, really adding to that old school punk vibe, and in keeping very much with the theme. In case you cant see it and you'll kick yourself as soon as I tell you, it was heavily inspired by Shirley Manson and her band, Garbage. Fusing together the inspiration behind Le Kilt in Samantha's grandma and her intricate traditional kilt designs and the Scottish grunge babe Shirley, it was a match made in heaven.
Kilts were given a new life, as you've never seen them before. Adorned in shimmering leopard print, in monochrome tartan pencil shapes and with pleats so perfect you'll want to rush back to the 90s to rip up your old school skirt to redesign Le Kilt style, I felt the atmosphere of this show. With sunglasses on most models and a dim red light covering their silhouettes, and a whiskey drink on tap, it felt criminal that this little piece of Scottish culture presented in it's spiritual London home of the 100 Club now sits alongside one of the biggest Primarks in the world. I hated leaving and heading back into that concrete jungle, in my head I was still in the 90s, listening to Garbage on a cassette player and gazing up at the cool kids in the crowd. I wished I wasn't born so late in the 80s. With this Le Kilt presentation though, it brought back the punk to Fashion Week. The spirit of DIY meets subculture, in a way that often seems lost in present day. I often long for its return.
Well Samantha McCoach with this Le Kilt SS16 presentation – you sure read my mind. Let me know what you think below.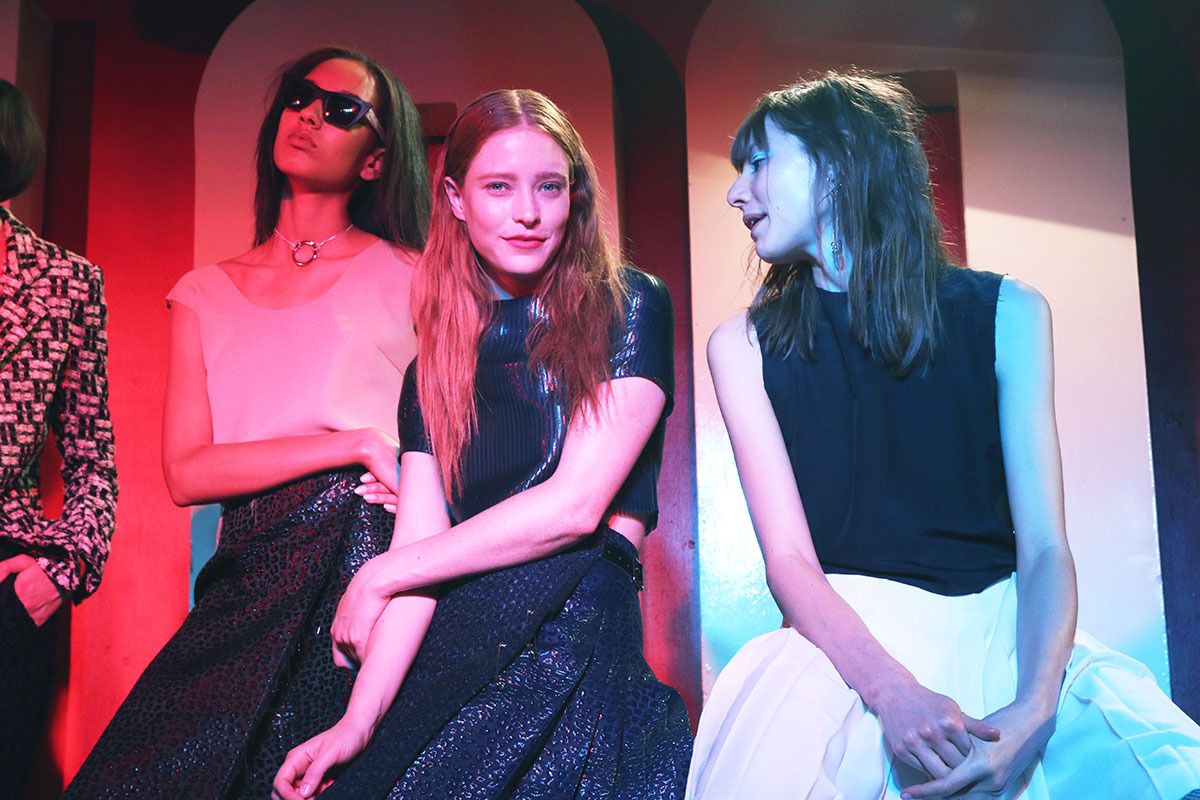 ___