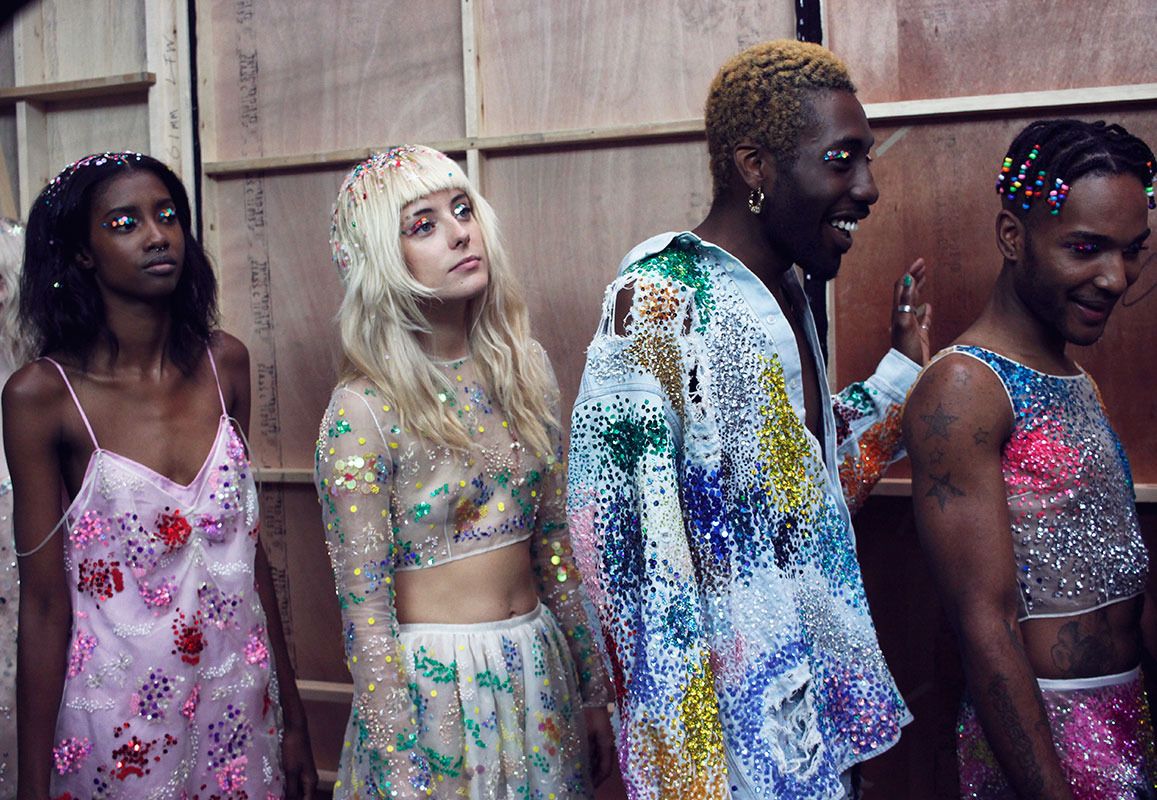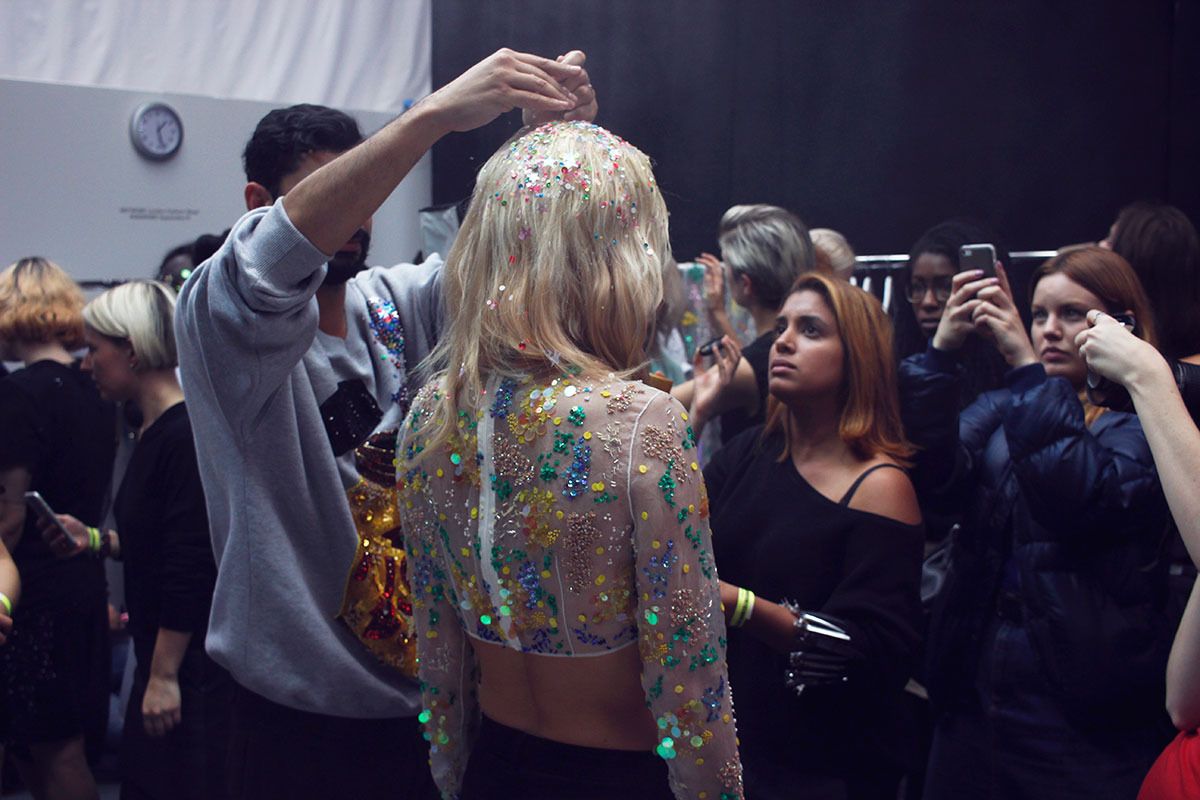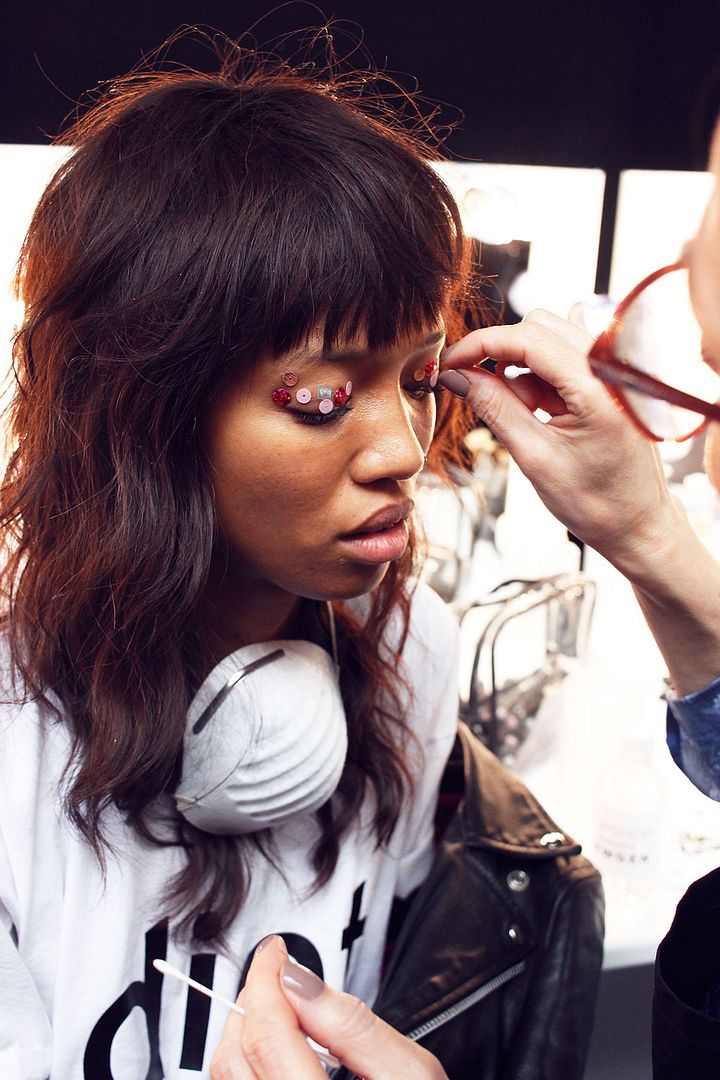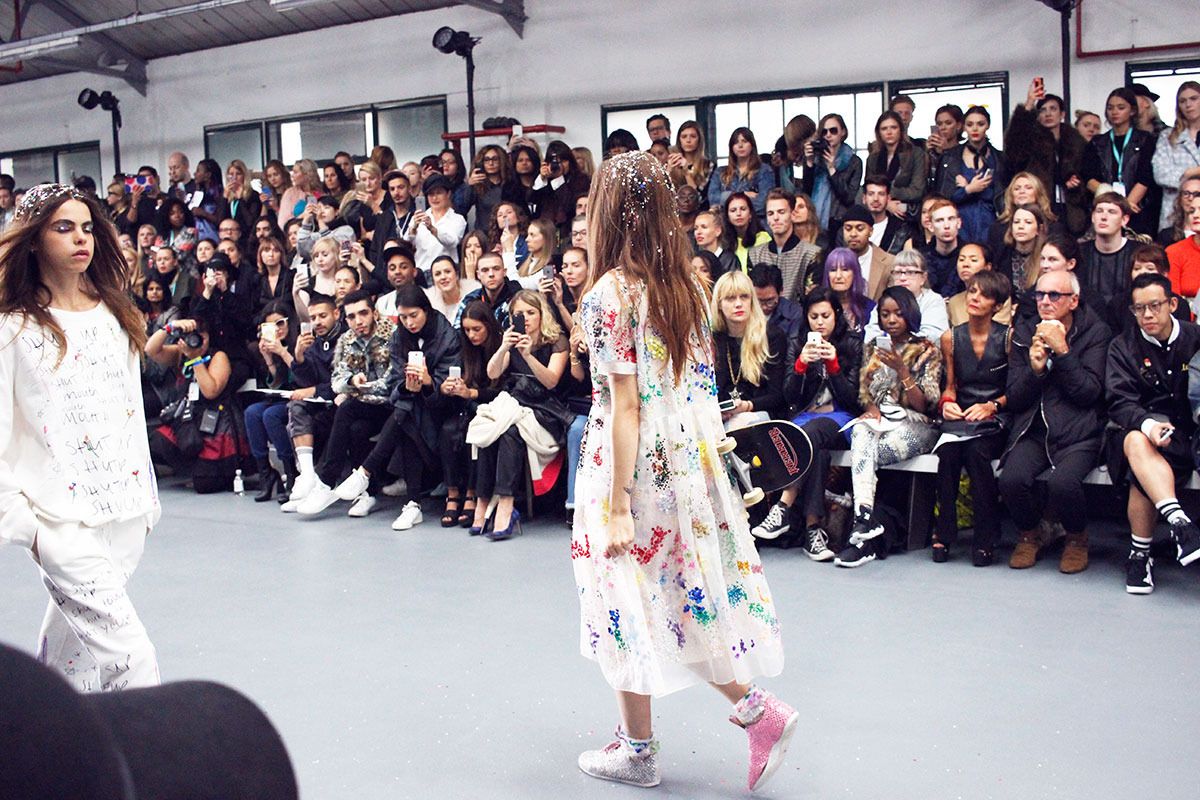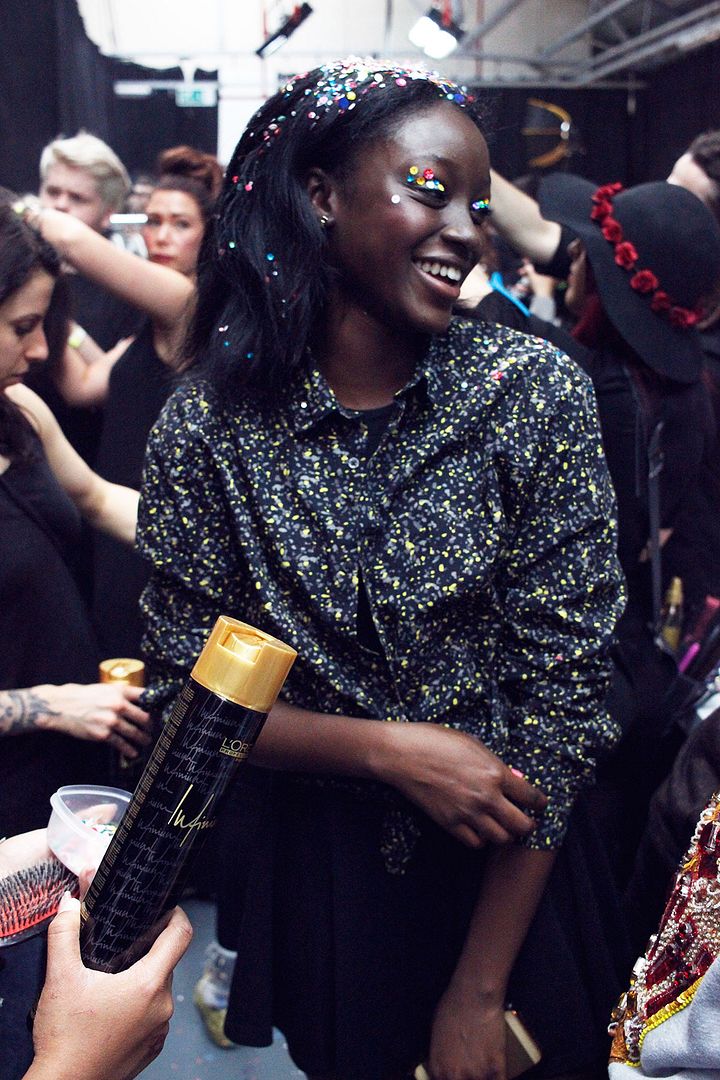 P H O T O S & W O R D S: Zoe London
___
Ashish is king of sparkle. And sass. But even though we know every season there will be some kind of sass and sparkle, we're never quite sure what form it will take. For Spring/Summer 2016, it came in the form of a skater punk girl, embodied by Chloe Norgaard, Charlie Barker and DJ Larry B with rapper Jay Boogie sashaying down the catwalk adorned in many a sequin-meets-denim combo. With such a diverse mixture of models in size and skin colour, Ashish is always one of the shows you can sense a more real, more human element to. The clothes might not quite be everybody's cup of tea, but you can't deny the absolute fun and true to life aspect that surrounds the show.
This year saw no exception with the models skateboarding into catwalk before the walking began. Perfect. Up there with one of my favourite Ashish moments – the strutting to RuPaul a couple of years ago.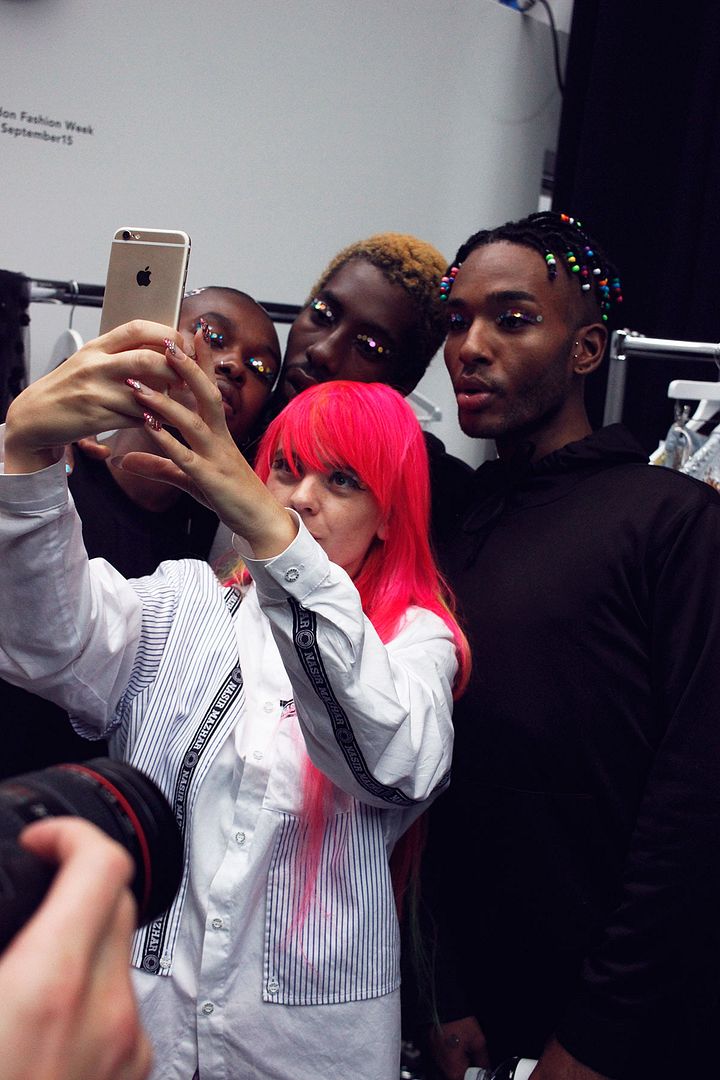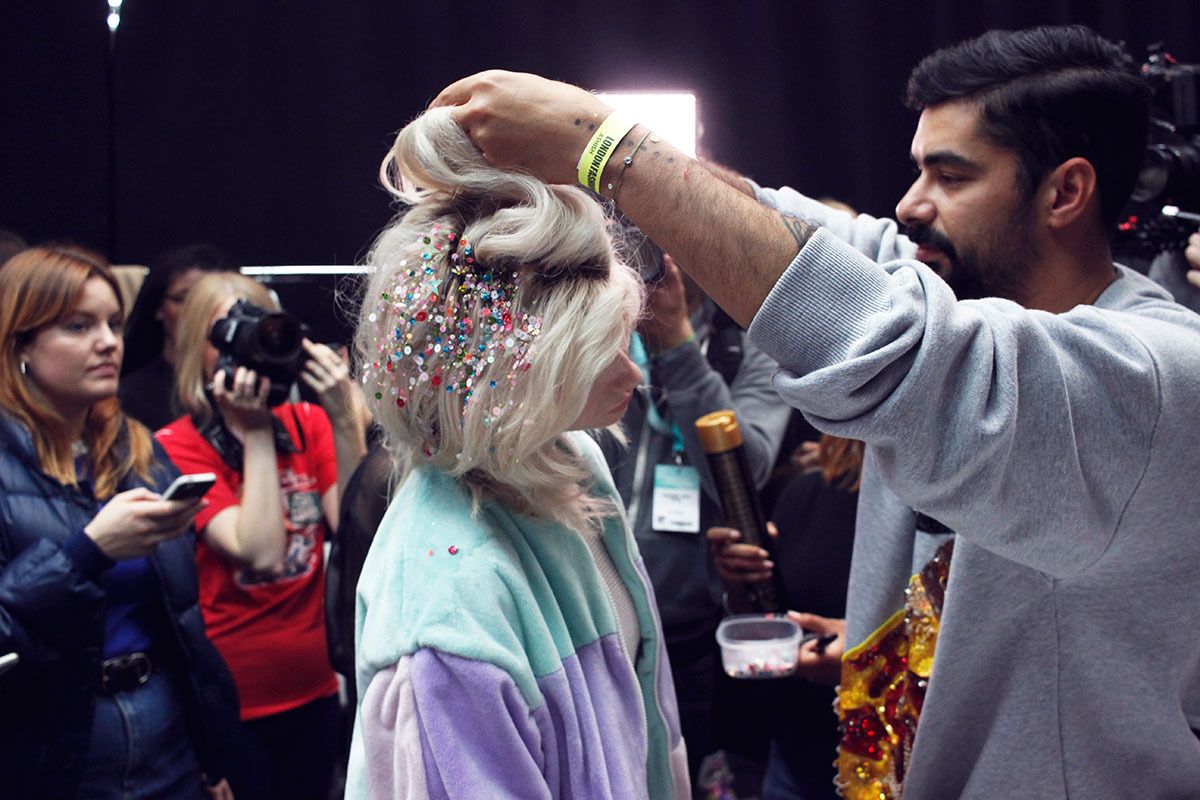 Gender mixtures and fluidity saw no boundaries as it hasn't in Ashish's catwalk shows for a few seasons now, with women and men in a range of shapes and cuts, proving that you don't need to stick to 'tradition' with your fashion choices. There was primarily fabric use in denim, sheer and ruffles, with the main colour palette being that of white, pink and denim blue. Of course everything was then adorned in sequins with some clothes being scrawled on with slogans such as 'shut up' and 'shut your mouth.' There really was this wonderfully DIY teenage feel to it all, and it reminded me of those denim teddy bears we used to scrawl in fabric pens on as kids.
The look was brought together by L'Oreal Professionel Hair stylist Ali Pirzadeh who used the Full Volume Extra Mousse to pull lift into the hair, then depending on the girl's natural hair, used hair tongs gently all over. Of course the coveted Mythic Oil was used on the ends of the hair to keep shine. Now you're probably curious about the pièce de résistance – the sequin scalp. Well I stood and watched Ali do this to the models, first Chloe Norgaard then the rest and he used a big box of multi-dimensional sequins which were placed fairly gently but also slightly haphazardly all over their hair. It was kept in place using the Infinium hairspray but the idea was that they would fall out onto the catwalk as they walked anyway.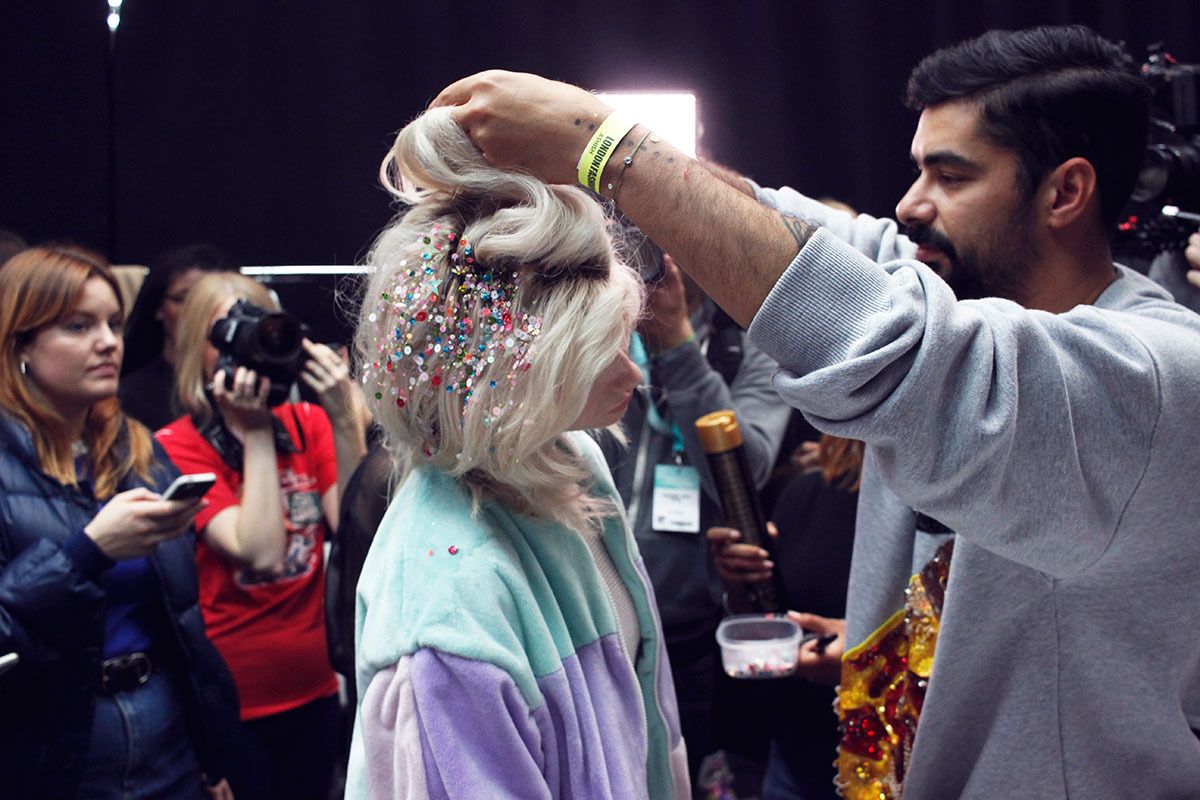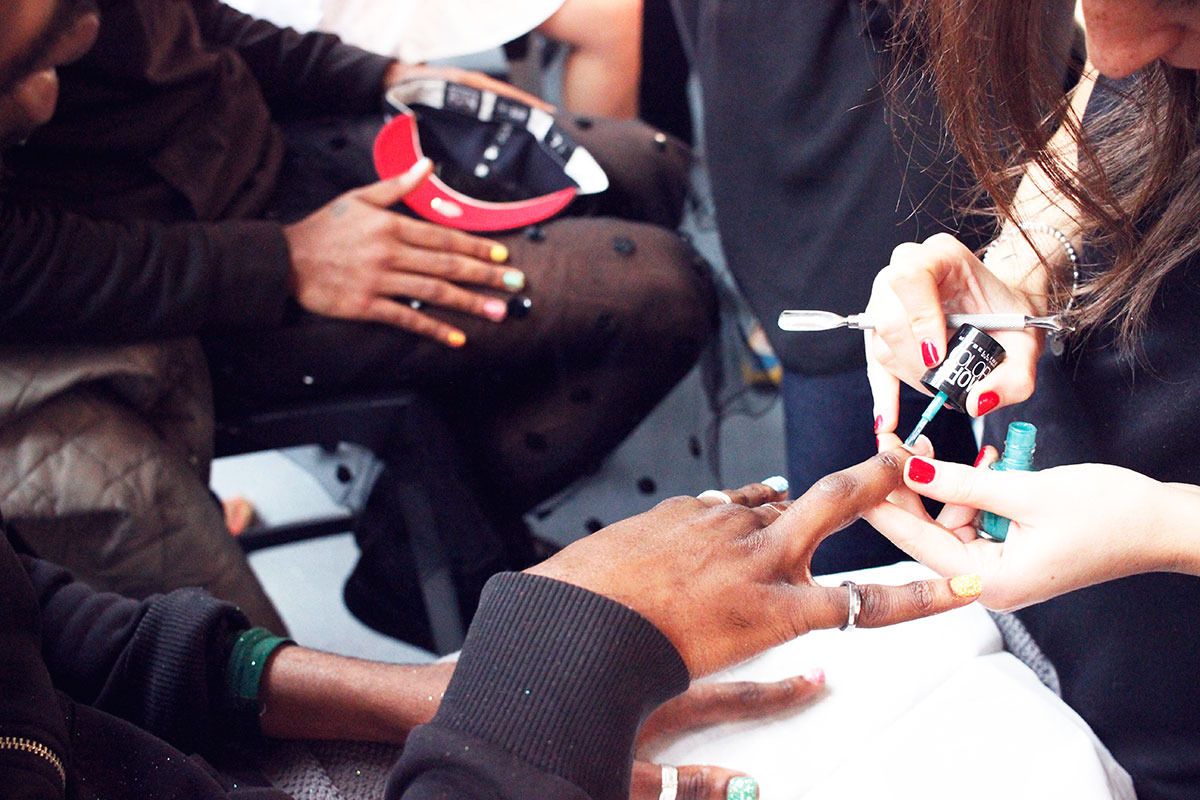 Makeup was by Maybelline favourite Sharon Dowsett and it was kept pretty simple with a statement eye in the shape of sequins. Sharon let the girls and guys choose which sequin colours they wanted on their eyes and used them in a kind of eyeliner shape along the eyelid. With Michelle Humphries on nail duty (seriously Sharon and Michelle are a dream duo) she went for a full on multi coloured affair, with five shades going on every model in a totally different combo for each one. She was using this new Maybelline product which i've got my little eye on called Peel Off which was a top coat that enabled the glitter covered polish to peel off easily afterward. A revelation in glitter removal!
___
Overall the haphazardly natural nature of the skater girl covered in sequins felt so DIY and fun that i've genuinely been so inspired by what I saw at Ashish. The non perfect and beautiful finished look was so easily obtainable and I think a lot of young girls and guys will relate to what we saw that Tuesday afternoon in a car park in Soho. Also can we talk about stylist Anna Trevelyan's hair? I need it!